12 Films of Christmas: Rare Exports - A Christmas Tale |

reviews, news & interviews
12 Films of Christmas: Rare Exports - A Christmas Tale
12 Films of Christmas: Rare Exports - A Christmas Tale
Fabulous Finnish excavation into the dark heart of Christmas
Saturday, 15 December 2012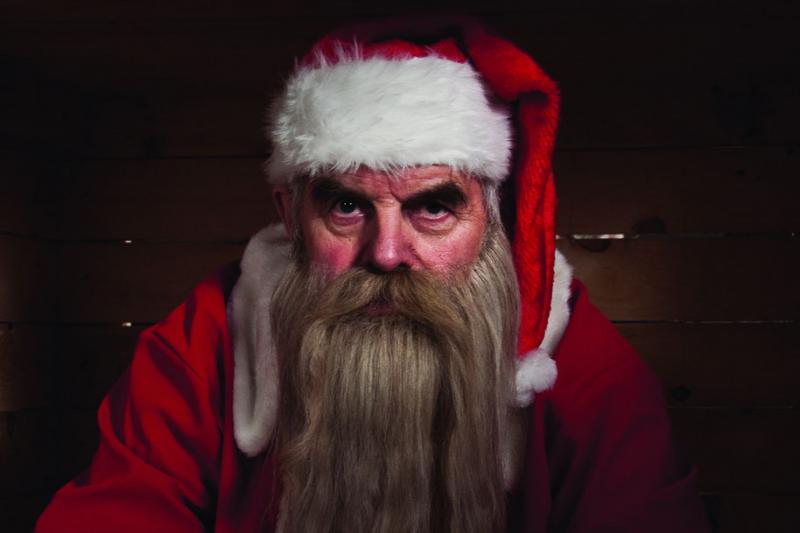 'Rare Exports: A Christmas Tale': avoid this Santa Claus at all costs
The Scandinavian countries can duke it out amongst themselves as to which of them Santa Claus is from, but this Finnish claim for being the whiskery fellow's true home neither makes you want to enter his grotto or sit on his knee. A bizarre and wonderful fantasy, Rare Exports nods to old northern Europe's Saint Nicholas, the mythical figure meting out punishment to children rather than doling out presents. This is a Santa Claus to be avoided at all costs.
And unlike the traditional Saint Nicholas, he's after all children not just the naughty ones.
Set in the far north-east of Finland in Lapland amongst a reindeer-herding community, Rare Exports: A Christmas Tale focuses on Korvatunturi, a highland on the border with Russia. According to Finnish national broadcaster Yle, Korvatunturi is where Santa Claus lives and can be written to. Explosions are heard on the mountain and local kid Pietari (Onni Tommila, pictured right) sneaks up there to find out what's going on. Foreigners, supposedly scientists, are blasting the rock trying to get into what they think is a burial mound. Something is killing reindeer and household objects are vanishing. The fragile economy of this isolated place is threatened. Bit-by-bit, it emerges that the deeply buried home of Santa Claus is being disturbed and what's coming is going to be terrible, and utterly unlike anything in any Christmas film. Ever.
This fabulous film is horrific, heart-warming and original. Sure, there are template characters but the context and twisted story make Rare Exports utterly fresh. There's even a happy ending which, like the rest of the film, is totally unpredictable. Rare Exports is more than an antidote to the sweet fare of Christmas. It's magical at any time of year.
Watch the trailer for Rare Exports: A Christmas Tale