The Royal Ballet, 2013-14 Season |

reviews, news & interviews
The Royal Ballet, 2013-14 Season
The Royal Ballet, 2013-14 Season
A new Winter's Tale, a new Hansel and Gretel, and Carlos Acosta's production of Don Quixote
A year of Shakespeare, tragedy, Englishness: Edward Watson and Lauren Cuthbertson in Romeo and Juliet
The Royal Ballet's 2013-14 season will open with Carlos Acosta's much-anticipated production of the virtuoso comic 19th-century ballet Don Quixote, the first of a traditional classical-looking year with modest openings for new work.
Prime among those will be a cheeringly ambitious full-length story-ballet by Christopher Wheeldon based on Shakespeare's
The Winter's Tale
, a plot whose themes of jealousy in marriage and the abandonment of a child promise to push the generally abstract choreographer into a new dimension.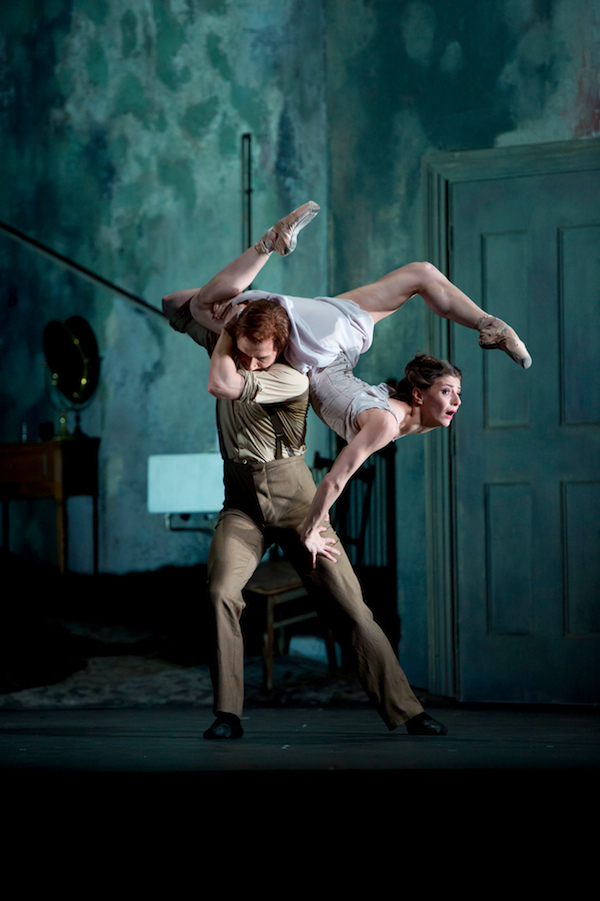 The company's talented young junior Liam Scarlett also develops his skills at narrative - following his Jack the Ripper melodrama Sweet Violets (pictured left, by Bill Cooper), which gets a second run next May - by creating a ballet version of the dark fairytale Hansel and Gretel in January in the Linbury Studio Theatre.
Three one-act creations by longtime Holland-based David Dawson and the Royal Ballet's Wayne McGregor and Alastair Marriott are scheduled. In a year that focuses strongly on home talent, there are also return viewings for McGregor's Chroma and Wheeldon's Danse à Grande Vitesse
Favourites such as Romeo and Juliet, Giselle, The Sleeping Beauty, The Nutcracker and Balanchine's glamorous abstract masterpiece Jewels form a spine of full-evening classics on the main stage, and other one-act ballets are known favourites such as Ashton's The Dream and Rhapsody, MacMillan's Gloria and Rite of Spring, Balanchine's Serenade and Robbins' The Concert.
Offering a more textured contemporary life in the Linbury Studio Theatre will be a less predictable parade. Visiting companies, such as Ballet Black, Phoenix Dance Theatre, National Dance Wales and the New York City Ballet star Wendy Whelan, show choreography by well-known names Angelin Preljocaj and Stephen Petronio along with current British contemporary dancemakers.
The season continues the year-on-year decrease in programmes and increasing reliance in box-office safety. Last season (2011-12) had 14 bills, and the current has 12 (of which six full-length, six mixed) - 2013-14 has 11, consisting of seven full-evening ballets and four mixed bills.
Cinema relays include Don Quixote, The Nutcracker, Giselle, The Sleeping Beauty and The Winter's Tale, supported by Bank of America Merrill Lynch.
The Royal Ballet will tour to Moscow in July 2014.
Main stage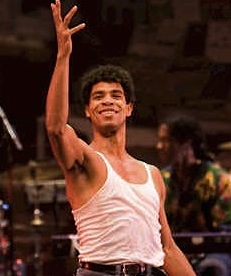 30 Sep-6 Nov (14 performances): Don Quixote NEW PRODUCTION, produced by Carlos Acosta after Petipa - gala performance 30 September, and live cinema relay 16 October. (Pictured, Acosta with Danza Contemporanea de Cuba)
19 Oct-7 Dec (14 pfs): Romeo and Juliet, music by Prokofiev, choreographed by MacMillan.
9-23 Nov (6 pfs): Chroma (McGregor/Talbot), David Dawson NEW WORK (music Greg Haines), The Rite of Spring (MacMillan/Stravinsky) - between works by the Royal Ballet's Wayne McGregor and Kenneth MacMillan, Dawson, Royal Ballet School-trained, a leading Dutch National Ballet choreographer, shows his latest work.
4 Dec-16 Jan (24 pfs): The Nutcracker, music by Tchaikovsky, produced by Peter Wright after Lev Ivanov - live cinema relay 12 Dec
17 Dec-7 Jan (6 pfs): Jewels, music Fauré/ Stravinsky/ Tchaikovsky, choreographed by Balanchin
18 Jan-10 Feb (13 pfs): Giselle, music Adam, choreographed Petipa after Coralli/Perrot - betrayal, ghosts of dead girls, and redeeming love. Live cinema relay 27 Jan
7-15 Feb (6 pfs): Rhapsody (Ashton/Rachmaninov), Wayne McGregor NEW WORK (Bach), Gloria (MacMillan/Poulenc)
22 Feb-9 Apr (18 pfs): The Sleeping Beauty, music Tchaikovsky, choreography Petipa. An enchanted world of princesses, fairy godmothers and magic spells. Live cinema relay on 19 March
10-29 Apr (11 pfs): The Winter's Tale NEW WORK, music Joby Talbot, choreography Christopher Wheeldon - based on Shakespeare's play about love, loss and reconciliation. Live cinema relay on 28 April
14-26 May (7 pfs): Serenade (Balanchine/Tchaikovsky), Sweet Violets (Scarlett/Rachmaninov), Danse à Grande Vitesse (Wheeldon/Nyman) - an evening reverie, a dark Victorian melodrama, a celebration of high-tech modernity.
31 May-13 Jun (6 pfs): The Dream (Ashton/Mendelssohn), Alastair Marriott NEW WORK (music TBC), The Concert (Robbins/Chopin) - a world premiere and two comic masterpieces
Linbury Studio Theatre
30 Oct-1 Nov: National Dance Company of Wales - New Stephen Petronio (music Atticus Ross), Noces (Angelin Preljocaj/Stravinsky), Virtual Descent (Eleesha Drennan/Mark Bowden) - NDCW makes its Linbury debut for its 30th anniversary
12-13 Nov: MacBeth. Cardiff's De Oscuro (Eddie Ladd and Judith Roberts) show a reinvention of Shakespeare's tragedy.
15-16 Nov: Pictures We Make - premieres from Company Chameleon and from Gemma Nixon and Jonathan Goddard.
19-23 Nov: Phoenix Dance Theatre from Leeds brings a programme of works by Sharon Watson, Douglas Thorpe, Jose Agudo and Richard Alston
9-11 Jan, 30-31 Jan: London International Mime Festival
January: Hansel and Gretel. Artist-in-Residence Liam Scarlett's first full-length work for The Royal Ballet – a dark, adult take on a classic fairytale. (Pictured left, Arthur Rackham's 1909 illustration of Gretel and the Witch)
26 Feb-4 Mar: Ballet Black. Cassa Pancho's company of black and Asian classically trained dancers return with a new programme.
8 Mar: Young British Dancer of the Year Final 2014
16-24 Apr: Headspace Dance. Dancers, creators and producers Christopher Akrill and Charlotte Broom bring a programme of new work by contemporary choreographers
May: Spectrum. Choreographer Ben Wright and his company bgroup present a new work.
29-30 Apr: Mayuri Boonham. Royal Ballet Choreographic Affiliate Mayuri Boonham shows a newly commissioned piece in which South Asian dance engages with classical ballet.
15 May: Alexander Whitley. Another Royal Ballet Choreographic Affiliate shows his latest work.
June: Draft Works. Royal Ballet and guest dancers perform work in development.
12 July: The Royal Ballet School Matinee (Linbury Studio Theatre and Main Stage)
June/July: Springboard. Danceworks from young professionals at Verve, Rambert School of Ballet and Contemporary Dance, and Ballet Central.
July: Wendy Whelan: Restless Creature. The New York City Ballet star collaborates with choreographers Kyle Abraham, Joshua Beamish, Brian Brooks and Alejandro Cerrudo to create a suite of duets. (Whelan pictured by David Michalek)
Explore topics
Share this article