McGregor/Spuck, Ballett Zürich, Edinburgh Playhouse |

reviews, news & interviews
McGregor/Spuck, Ballett Zürich, Edinburgh Playhouse
McGregor/Spuck, Ballett Zürich, Edinburgh Playhouse
Contemporary dance formula ticks boxes, but fails to inspire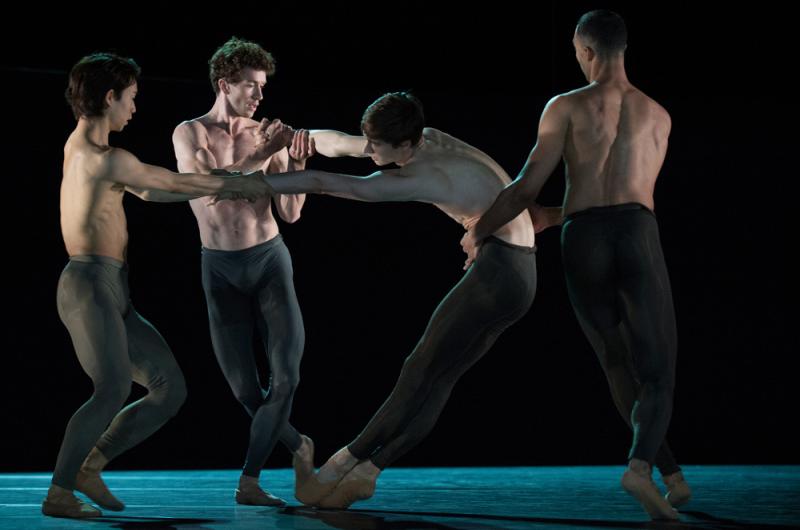 All guys together: Wayne McGregor's choreography for men in 'Kairos' is more engaging than his choreography for women
New Edinburgh Festival director Fergus Linehan has made it clear he wants to offer things people actually want to see. So including Wayne McGregor - prolific, popular, energetically self-promoting doyen of contemporary dance - in the dance programme for the first time makes plenty of sense.
Since McGregor's frequent collaborator, contemporary composer Max Richter, was also being given his EIF debut this year, the chance to stage the UK première of one of their joint offerings,
Kairos
(2014) set to Richter's "Recomposed Vivaldi - Four Seasons", was obviously irresistible.
That Kairos had been created for Ballett Zürich alongside a piece by director Christian Spuck based on Shakespeare's late sonnets was the icing on the programming cake: the EIF loves European collaboration, and Spuck is unforgettable to the Edinburgh audiences who saw his wacky Return of Ulysses by the Royal Ballet of Flanders at 2009's Festival. A reliable formula, then, but was it a winner?
The thing about a formula is that you know what you're getting. If you like Wayne McGregor and Max Richter, it's safe to say you'll like Kairos. The recomposed Four Seasons reduces, abstracts and repeats Vivaldi's hummable themes over spacey electronic soundscapes, and its driving rhythmicality provides the perfect backdrop for the trademark spiky speed of McGregor's choreography, though Vivaldi provides slower themes as well, provoking McGregor to produce lyrical, almost elegant passages – particularly striking for five men (main picture), who disport themselves serenely like fauns in a Greek sacred grove.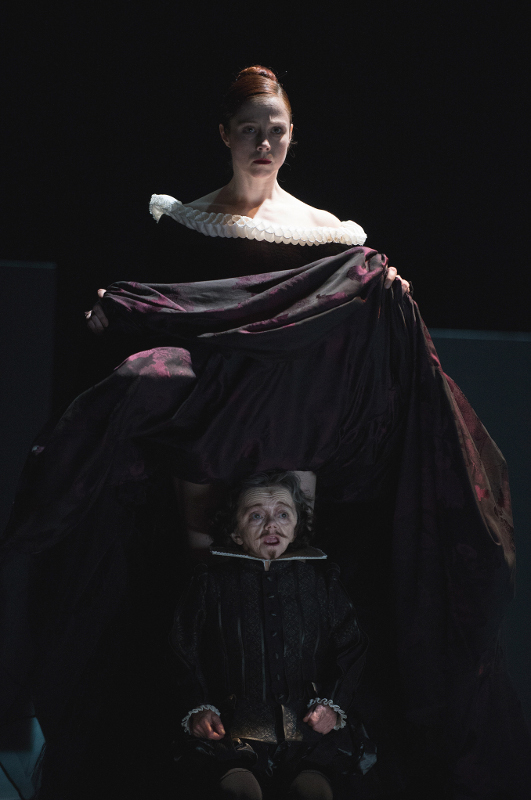 Ballett Zürich has crisp, clean, committed dancers, and – as is usual with McGregor ventures – the design package is slick and beautifully executed: a smoky metallic curved wall by Idris Khan serves as the backdrop, elegant briefs and vests by Moritz Junge are as pretty as grey underwear goes, and Lucy Carter's lighting design is full of sculpturally deep shadows. Everyone is in their comfort zone. Everyone except those, who, like me, are tired of the formula, and for whom extreme hyperextensions, frisson-less pas de deux, and rhythm instead of musicality show neither McGregor, nor the classical ballet companies he works with, at their best.
Spuck's formula I know less well, but it includes a penchant for slapstick: The Return of Ulysses featured a man in flippers, snorkel and tutu, Le Grand Pas de Deux a ballerina in spectacles. Sonnett (2014) deals with Shakespeare's "Dark Lady" sonnets, and isn't played for laughs, but Spuck still homes in on love's ridiculousness through a contrast of scale: the stage is dominated by a huge backdrop half-portrait of a young man, while statuesque Eva Dewaele sweeps around dramatically, a Dark Lady in a voluminous dark dress, and the bard himself is played by French actress Mireille Mossé (pictured above right with Dewaele), whose small scale and relatively high voice present the poet as puny mortal next to the outsize figures of his passionate imagining. The Dark Lady's repeated but silent movements, and the 2D young man's immobility, contrast too with Mossé's frequent speeches and nervous journeys around the stage. Sometimes she's even pushed by the dancers, or admonishes them to stop what they're doing, but they continue on their way, oblivious to the concerns of the central trio.
It's a convincing and darkly comic picture of the way obsessive love can distort our view of the world we inhabit, but regrettably it's not much fun to watch or listen to; a movement of Philip Glass's symphony No 8 and Mozart's Adagio for glass harmonica are more or less wallpaper, Mossé's recitation of Shakespeare is rendered alienating by the need to flick between its French delivery and projected subtitles, and little of the dance is memorable, with the exception of the splendidly whirling blue-coated chorus figures (Wei Chen, Andrei Cozlac and Christopher Parker) who display Spuck's talent for vibrantly reimagining classical dance tropes.
I record that the audience in the cavernous Playhouse greeted Kairos with enthusiasm and Sonnett not quite as warmly. I went away rather cold from both.
Everyone is in their comfort zone. Everyone except those who, like me, are tired of the formula
rating
Explore topics
Share this article