Shazia Mirza, Touring review - race and politics examined |

reviews, news & interviews
Shazia Mirza, Touring review - race and politics examined
Shazia Mirza, Touring review - race and politics examined
Ramshackle show from super-smart comic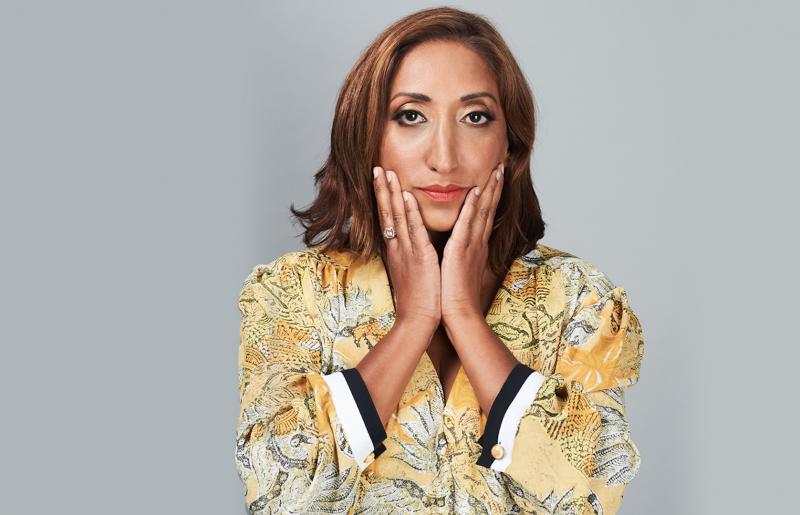 Shazia Mirza's show was inspired by a trip to the South of France
With Love from St Tropez was inspired by Shazia Mirza's visit to a beach in the south of France that had a nudist beach nearby – and it was just before the French government's ban on burkinis.
It's a great starting point for Mirza's stock in trade – speaking truths as a woman of Pakistani parentage that sit uncomfortably with the white British society she was born into – and, as someone with a public profile, caught in the uncomfortable (but comedically fertile) territory of being expected to speak for
all
Muslims, while the
Muslim
community just wishes she would shut up.
Mirza, never a comic to ingratiate herself with her audiences, forgoes the usual niceties and begins by haranguing any Guardian readers in the room (I saw the show at Soho Theatre in London), instantly letting us know that an hour in her company always has a frisson of danger to it. Her beef with Guardian readers, by the way, is that they laugh in a self-congratulatory way, ie silently ("No good to me.")
Her compulsion to shock can become wearing after a while
She talks about that trip to France with a long story about Muslim women hiding sex toys under their burkas, which goes into almost surreal detail but eventually becomes undone. There's a clever section of the show using the Periodic Table to explain racism – she points to various chemicals that must be kept apart because bringing them together would result in an explosion – and politics: "These are inert metals, rather like the LibDems."
There's a mention, too, of her time on Celebrity Island with Bear Grylls, where she makes mock of the self-proclaimed alpha males who were anything but. That sits neatly with her material about teaching chemistry in East London, where the weakest students in her class were always the white working-class boys. This was a section of the show I would have liked to be much longer.
Mirza happily skirts the line between edgy and offensive. Some of the barbs are super-smart, but her compulsion to shock can become wearing after a while. And some of the material has been previously used – "I'm from Birmingham. It looks nice now that it's finished" is just one of her jokes I have heard many times before – and other gags, while aiming high, fail to land. She often appears to lose track, too, which is strange given that this show started at the Edinburgh Fringe last year.
It's a shame, as elsewhere Mirza has a lot of intelligent things to say with discernible wit – just not in this show.
Shazia Mirza is touring until 13 July
Mirza happily skirts the line between edgy and offensive
rating
Explore topics
Share this article