Helen Bauer, Soho Theatre review - rollicking show about how to be a modern woman |

reviews, news & interviews
Helen Bauer, Soho Theatre review - rollicking show about how to be a modern woman
Helen Bauer, Soho Theatre review - rollicking show about how to be a modern woman
Feminism from a different angle, as 'Madam Good Tit' flies in from the Fringe
Saturday, 05 November 2022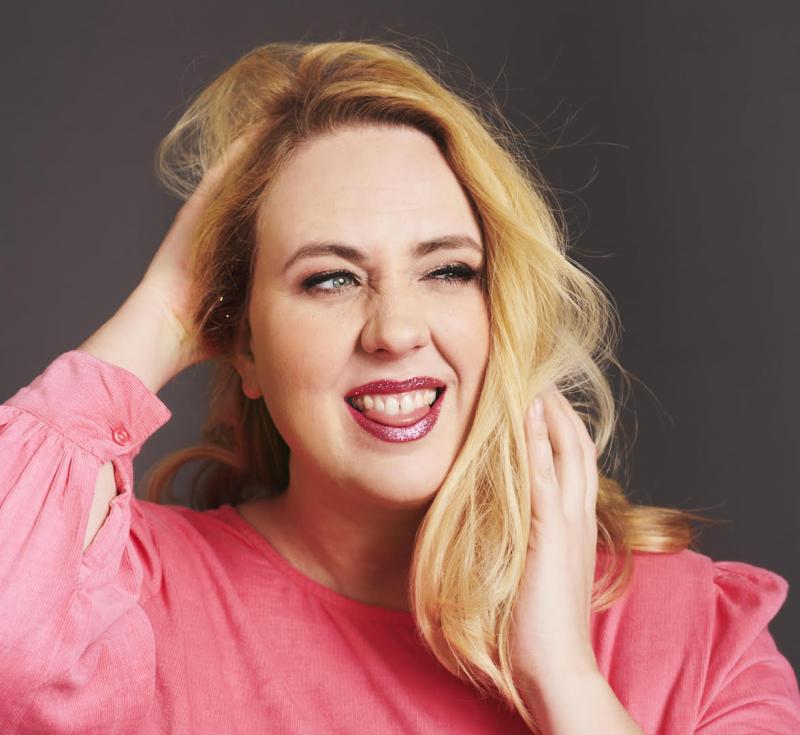 Helen Bauer is an energetic performer
Confidence, says Helen Bauer, is a good thing. As a woman who casts herself as the leading lady in any situation, including funerals, she has oodles of it – as well as bucketloads of energy in a show that starts with a declaration of intent: "I'm going through a very confident phase and I think you should be there for me." The audience is on board straight away, such is the force field she exerts from the moment she walks on stage.
In Madam Good Tit Bauer talks about some of the things she's supposed to be as a modern woman (she has just turned 30) – including being self-aware and body-positive. Well, she's certainly body-positive, as she enthusiastically jiggles her breasts several times in the show and at one point flashes her undies. She's assertive, as her generation of women is encouraged to be, but she breaks this down into what that really means: in theory only. The self-awareness though? Not so much, as late in the show Bauer recounts a doozie of an anecdote about her schooldays in a small Hampshire town.
Bauer covers a lot of territory in addressing the messages young women are sold by society and the corporate world, and she gives some fresh insights on why so many of her sex fall for often dangerous or self-defeating nonsense in pursuit of unattainable perfection, explaining why "self-care" types are not all they're cracked up to be. Better to be "basic" like her, she says – although she makes being basic sound like a lot of fun.
There's a lot of food for thought then, but Bauer doesn't dwell on anything serious in this hoot of a show as she discusses, among other things, makeover and dieting shows, Special K, yoga, Gok Wan and – in a very strong section – the "tragedy porn for the under-12s" of Jacqueline Wilson's books. Her fondness for the last mentioned led to one of the many personalities Bauer tried on for size at secondary school (Disney princess was another). She also talks about her netballing days and engages with the audience on this subject – she homes in on those petite girls whose positions allowed them the run of the netball court while Bauer, big and tall, was consigned to the D as a goalkeeper. It's playful but pointed.
There are several good callbacks and the finale is a tour de force in a well-crafted and rollicking show. Bauer was nominated for best newcomer at the 2019 Dave's Edinburgh Comedy Awards and that early promise has delivered. She's a name to watch.
Bauer doesn't dwell on anything serious in this hoot of a show
rating
Explore topics
Share this article