Edinburgh Fringe 2023 reviews: Darran Griffiths / Louise Atkinson / Louise Young |

reviews, news & interviews
Edinburgh Fringe 2023 reviews: Darran Griffiths / Louise Atkinson / Louise Young
Edinburgh Fringe 2023 reviews: Darran Griffiths / Louise Atkinson / Louise Young
Infertility, friendship, and leaving chaos behind
Wednesday, 16 August 2023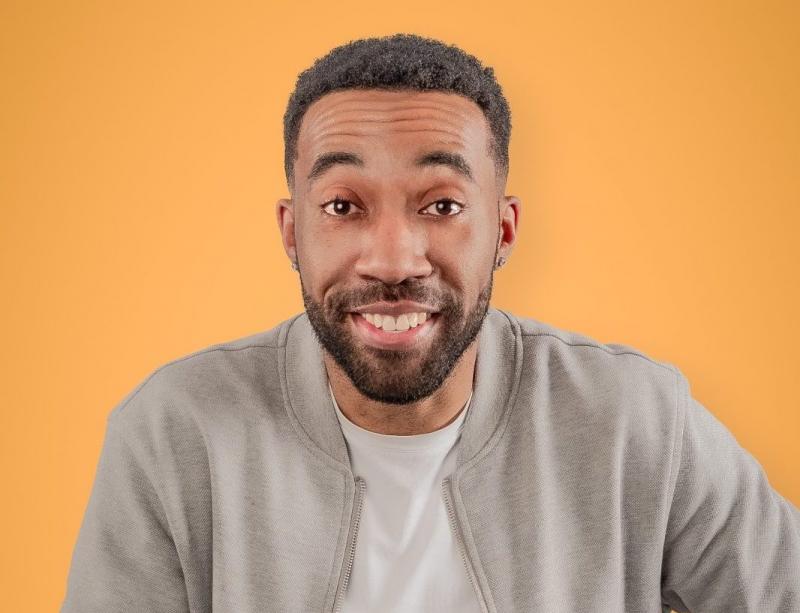 Darran Griffiths has an enjoyable story to tell about trying for a family
Darran Griffiths, Pleasance Courtyard ★★★★
Lots of comics talk about sex in their shows but few do so with such charm and purpose as Darran Griffiths with Inconceivable, his debut hour.
The purpose is that it's about the struggle Griffiths and his wife went through to conceive their children. The charm is that Griffiths is very upfront about who of them bore the greater burden. "We didn't give birth. We didn't do shit," he says at the top of the show. "We were in the same room, in different places." It's not the first time he's satisfyingly self-deprecating.
So we know the result of their tribulations, but how the couple arrived there fills the hour nicely.
Along the way you will hear about a soggy biscuit (don't ask), the trials of wanking to order, interracial dating and the irritation of being on the receiving end of freely given but rarely welcome advice to couples having difficulty conceiving.
It's a serious subject, and Griffiths' take on it is heartfelt, but never po-faced. If the show ever takes a sad turn, he has a belter of a change of pace or a punchline following.
Griffiths, a warm presence on stage, is a talented storyteller and Inconceivable is an assured debut.
Louise Atkinson, Gilded Balloon ★★★★
"I'm a gobby Northerner," the Hull native tells us, regaling us with stories about the people she values most in her life – her friends. Mates is a paean to friendship, and a very enjoyable hour indeed with some terrific callbacks.
Her mate Steph looms large in the show as Atkinson describes the time her kebab "leaked red cabbage in my gearbox – not a euphemism" when she gave her a lift, but a larger cast also make an appearance as she describes what real friendship is about and why we should put more effort into them.
Atkinson, an instantly likeable comic, can swerve from greasy takeaways to quoting Aristotle in a sentence, from the camaraderie of women's in loos to discussing Dunbar's Number in the next. She has real ownership of the room; the day I saw her show she had a lively and friendly crowd and she did some fantastic front-row work – but there was never any danger of them taking over. This is a delightful and gag-filled show.
Louise Young, Pleasance Courtyard ★★★
Louise Young tells us that South Tyneside "is a little rough around the edges" – and Feral, her debut show, might bear out that claim.
It's a slice of enjoyable autobiographical comedy in which Young describes her dysfunctional family – "Two things run in my family, mental illness and deafness. Which I think is quite handy, because then you know the voices are definitely inside your head" – and her attempts to deal with the chaos in her life.
Young describes herself as a working-class Geordie lesbian (or "gaylord", as she's trying to bring the word back into use) of half-Turkish descent who has seen the inside of both a mental institution and a police cell. As she moves to her moment of epiphany when she realised she needed to change we hear about Catherine of Aragon, Paul Gascoigne, group therapy and swapping the North East of England for north-east London when she went to drama school.
Young is an engaging comic but some of the material doesn't match her energetic and warm delivery. But there's so much in the hour that tantalises, let's hope she returns to it in subsequent shows.
It's a serious subject, and Griffiths' take on it is heartfelt, but never po-faced
Explore topics
Share this article