Classical CDs Weekly: Christmas CDs, part 2 |

reviews, news & interviews
Classical CDs Weekly: Christmas CDs, part 2
Classical CDs Weekly: Christmas CDs, part 2
High-flying trumpets, department stores and civil war: six more of this year's best seasonal releases
Saturday, 16 December 2017
Windsor's finest: The Queen's Six
Bach: Magnificat in E flat, Missa in F Monteverdi Choir, English Baroque Soloists/John Eliot Gardiner (SDG)
John Eliot Gardiner first recorded Bach's joyous Magnificat in the 1980s. This revisit gives us the work's less familiar original incarnation, scored slightly different and pitched a semitone higher. It's tempting to think that all music sounds better in E flat, and Gardiner's approach oozes warmth and geniality. The trumpet writing is phenomenally difficult: there's a stratospheric high note at the close of the "Fecit potentiam" which had me spontaneously applauding. Baroque trumpeter Neil Brough deserves a mention in the New Year's honours list. The choral singing is excellent, the heft never clouding Bach's intricate counterpoint. Soloists, drawn from the Monteverdi Choir's ranks, are outstanding. There's also the rarely heard Missa in F, a lovable romp of a piece. Gardiner's swinging "Gloria in excelsis Deo" is something to relish, the pair of whooping natural horns adding to the fun. Delicious.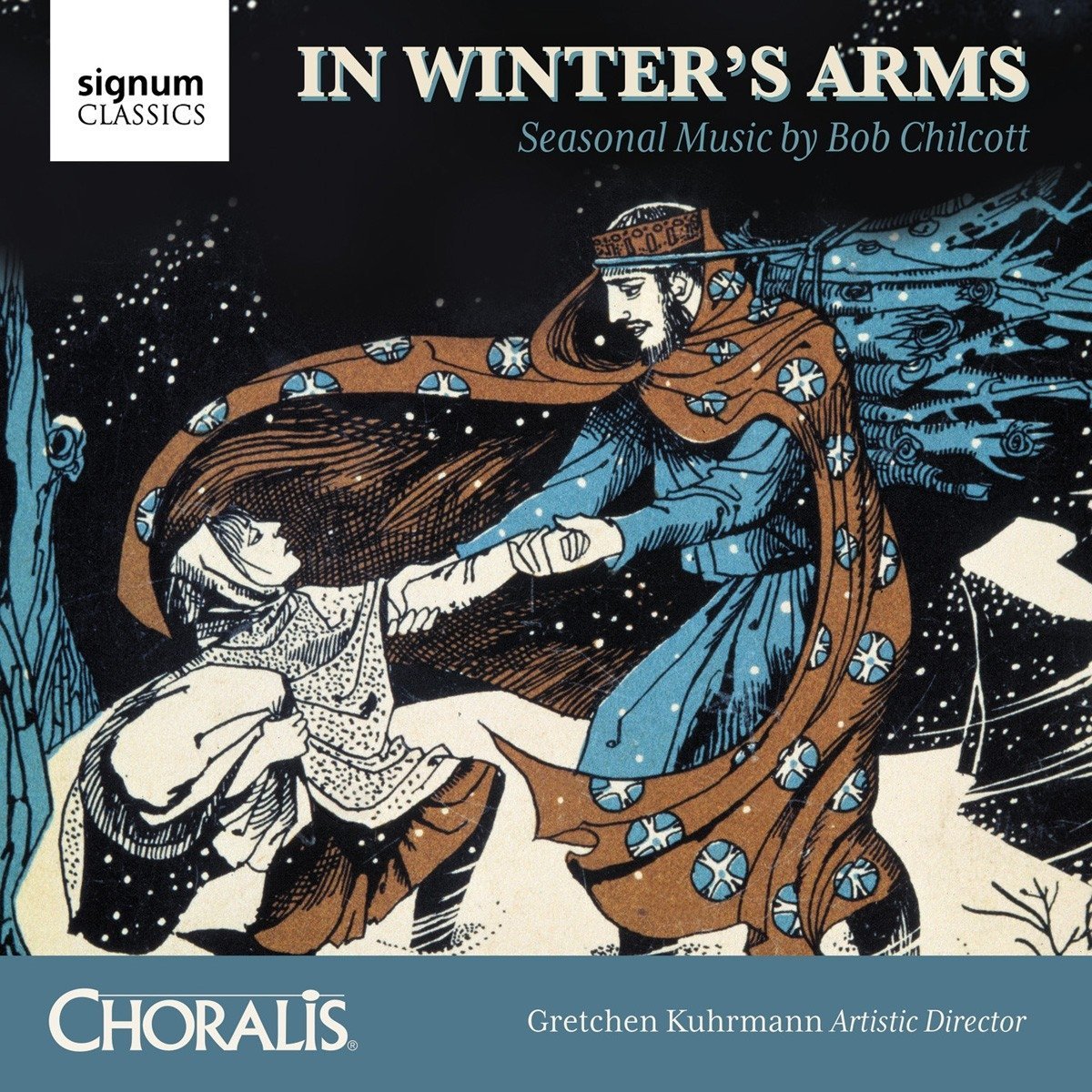 In Winter's Arms – seasonal music by Bob Chilcott Choralis/Gretchen Kuhrmann (Signum)
Bob Chilcott was a member of the King's Singers for many years, becoming a full-time composer in the late 1990s. His effortlessly fluent, audience-friendly music is hard to dislike. The craft is impeccable, the tunes are memorable and the performers invariably sound as if they're enjoying themselves. Which is fine with me, and Chilcott's eight movement Wenceslas (written, unexpectedly, to celebrate 150 years of a never knowingly undersold Oxford Street department store) is great fun, the text concerning the Bohemian king who inspired said carol. Chilcott cleverly uses fragments of the original throughout the piece, the final section including massed voices belting out the last verse. Harp, brass quintet and a beefy organ play prominent roles. Subtler is My Perfect Stranger, soft harp the perfect accompaniment to a sweet-natured Nativity retelling, the solo roles in the central section nicely taken. Chilcott's Gloria provides an upbeat close. The performances, by Gretchen Kuhrmann's Washington-based group Choralis, are excellent.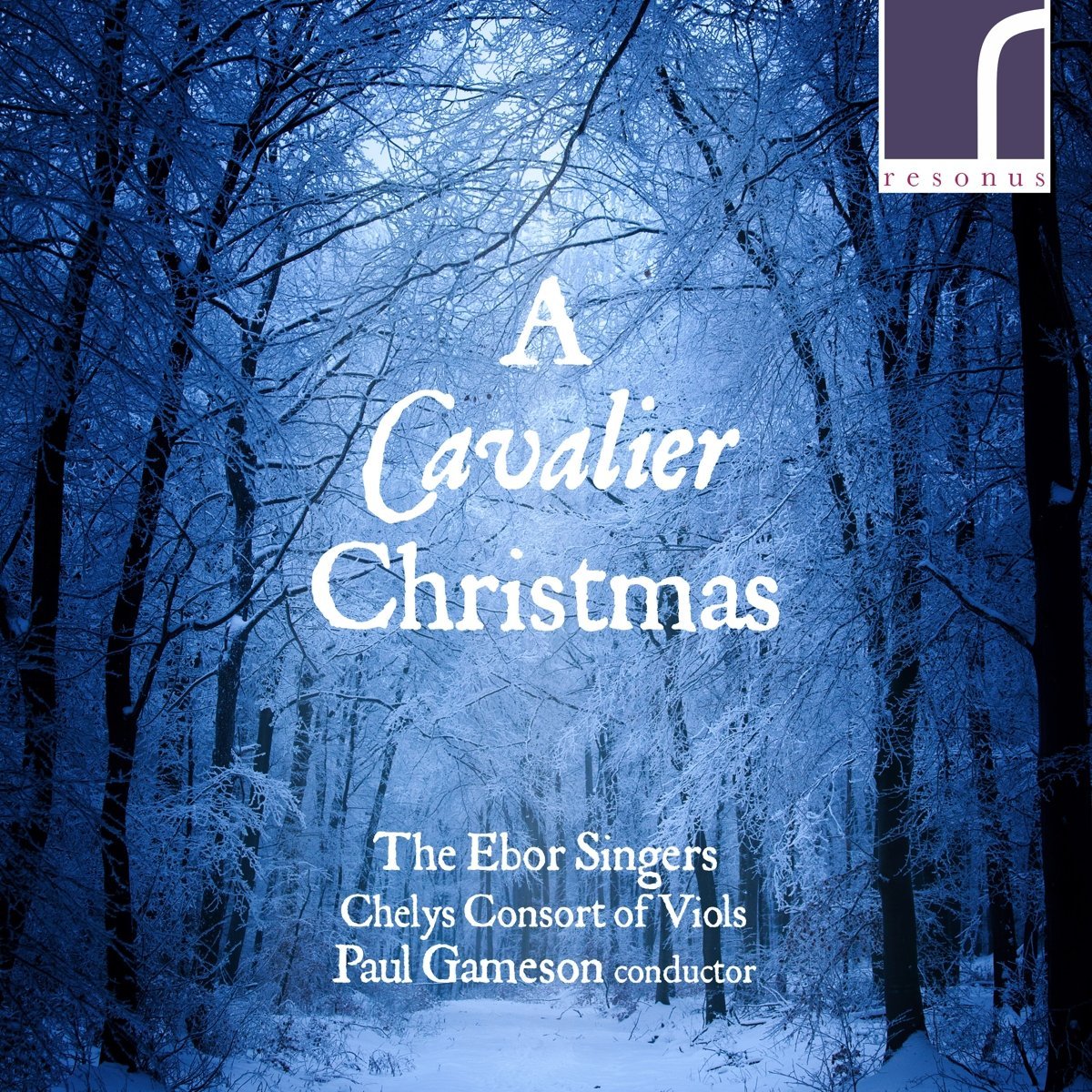 A Cavalier Christmas The Ebor Singers, Chelys Consort of Viols/Paul Gameson (Resonus)
During the English Civil War, the Puritans sought to abolish holy days, Christmas Day being especially unpopular. Charles I continued to celebrate the festival in extravagant fashion, and York's Ebor Singers give us a taster of what a Cavalier Christmas might have sounded like. One rather lacking in joie de vivre, one thinks; though much of the music here is gorgeous, jollity is a little thin on the ground. Orlando Gibbons' anthem "See, see the Word is Incarnate" is magnificent, its severity offset by a sublime viol consort backing. Byrd's unaccompanied "Behold I bring you glad tidings" is also beautiful. The instrumental numbers, immaculately played by the Celys Consort of Viols, include a quirky work commemorating the 1644 Siege of Newark. Best are the pieces where voices and vocals combine: Byrd's "O God that guides the cheerful sun" is a wonderful example.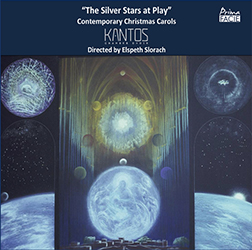 The Silver Stars at Play – contemporary Christmas Carols Kantos Chamber Choir/Elspeth Slorach (Prima Facie)
23 modern carols spread over 72 minutes represents decent value, and there's barely a dud note in this collection from Manchester's Kantos Chamber Choir, ably directed by Elspeth Slorach. You could turn first to "Child of the Manger", a euphonious 2011 number by Peter Maxwell Davies, before investigating the late John McCabe's stark "Peace Carol". Among the sweetest is the title track, composed in 1960 by one Colin Hand for unison voices and piano, and Matthew Coleridge's recent "Balulalow", its distant echoes just far enough. Huw Morgan's "Make We Joy" is a superb medieval pastiche, and the disc closes with an imaginative reimagining of Gruber's "Silent Night" by Mark Hewitt. Kantos sing with passion and exuberance. A pity that no texts are provided.
Music for the Queen of Heaven: Contemporary Marian Motets The Marian Consort/Rory McCleery (Delphian)
Rory McCleery's Marian Consort are generally associated with Renaissance vocal music, though this anthology is a collection of (mostly) modern anthems celebrating the Virgin Mary. The older items include a gorgeous setting of the "Salve Regina" by Herbert Howells, and an irresistible, fiendishly difficult "Regina coeli, laetare" from Lennox Berkeley, dispatched with winning aplomb by this superb choir. There are contributions from Andrzej Panufnik and daughter Roxanna, the latter's "Magnificat" full of improbable key changes and bright colours. Cheryl Frances-Hoad contributes a viscerally exciting "Gaude et laetare", and Judith Weir's "Ave Regina caelorum" is full of rhythmic punch. An "Ave maris stella", by James MacMillan is stunning, the abrupt rise in dynamics and range just before the finish a glorious vocal coup-de-theatre. Brilliant sleeve art too.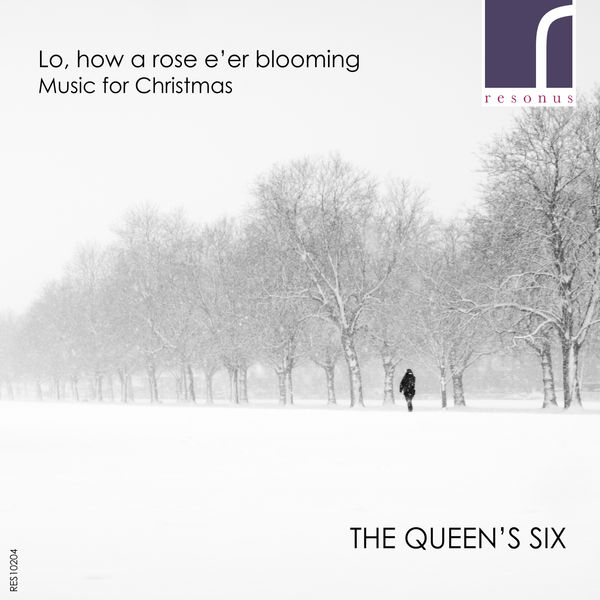 Lo, how a rose e'er blooming: Music for Christmas The Queen's Six (Resonus)
Just six voices here, each member of The Queen's Six being members of the choir of St George's Chapel, within the walls of Windsor Castle. They make a fantastic noise, the disc opening with a glorious, stripped-down account of "O come, all ye faithful" in the David Willcocks arrangement. Other traditional items here include melting versions of the "Coventry Carol", "In the bleak mid-winter" and "O little town of Bethlehem". Everything's wonderfully tasteful but never too reverential, and the Six throw in a pleasing selection of rarities. Kenneth Leighton's "The Christ-child lay on Mary's lap" haunts, as does an alternative version of "Away in a manger". Witty arrangements of "God rest you merry, gentlemen" and "Let it snow" crop up near the close. All highly appealing, and predictably well-recorded.
There's a stratospheric high note at the close of the 'Fecit potentiam' which had me applauding
Explore topics
Share this article