Matthew Shindell: For the Love of Mars: A Human History of the Red Planet review - a world of possibility |

reviews, news & interviews
Matthew Shindell: For the Love of Mars: A Human History of the Red Planet review - a world of possibility
Matthew Shindell: For the Love of Mars: A Human History of the Red Planet review - a world of possibility
Matthew Shindell explores our celestial neighbour through the ages
Shindell has fashioned a compact survey
Humans are unsettled by incomplete data, unanswered questions. Show us dots on paper, and we'll join them to make a picture. Show us objects in the night sky, and we create worlds.
So it has been with Mars, conspicuous to us Earthbound gazers as one of the heavenly bodies that wanders from place to place against the backdrop of the stars. A planet, then, whatever that might be. An occult influence on terrestrial affairs, perhaps, or the sign of some unusually active god. Later, it seemed, a world that could share features with our own, as images of the known and unknown were both refashioned through intertwined changes in observation, understanding, exploration and belief.
It's that long evolution of ideas – not yet concluded – that Matthew Shindell relates in this compact survey. Shindell is a curator at the US National Air and Space Museum in Washington D.C., but his book goes back long before the advent of space flight. He begins by charting the place of the red planet in cosmographies devised by the Mayans, the ancient Chinese and the civilisations of Mesopotamia. Each of them put careful astronomical and calendrical observation into their own framework. The Mayans saw a "Mars beast" who appears to have had a role in signalling a change in the seasons. For the Chinese, Mars was one of five planets, the Sparkling Deluder, and a dubious influence, favouring offences against the cosmic order and causing "robbery, sickness, mourning, famine and warfare." The Babylonian astronomers of Mesopotamia began from a different creation myth, but also took Mars as one of the bodies that could furnish portents of events to come on Earth.
Later world systems, those of ancient Greece and mediaeval Christianity, incorporated observations of the planets into yet more complex schemes. Earthly affairs were influenced by a God or Gods, through interconnected events in the nested spheres that structured the whole universe.
Later still, that changed more radically. The mechanical world picture that a new science estab-lished, the one we still inhabit, depicted astronomical bodies moved by impersonal forces, acting according to mathematical laws in a universe that consists mostly of empty space. But if the old ideas were ruled out of science, they persisted in the wider culture. Everyone still knows that the Red Planet is warlike.
And there were new imaginings to contend with. Mars as one of the worlds orbiting the Sun might be inhabited. Could those markings that were just discernible through blurry telescopes even be canals built by some Martian civilisation?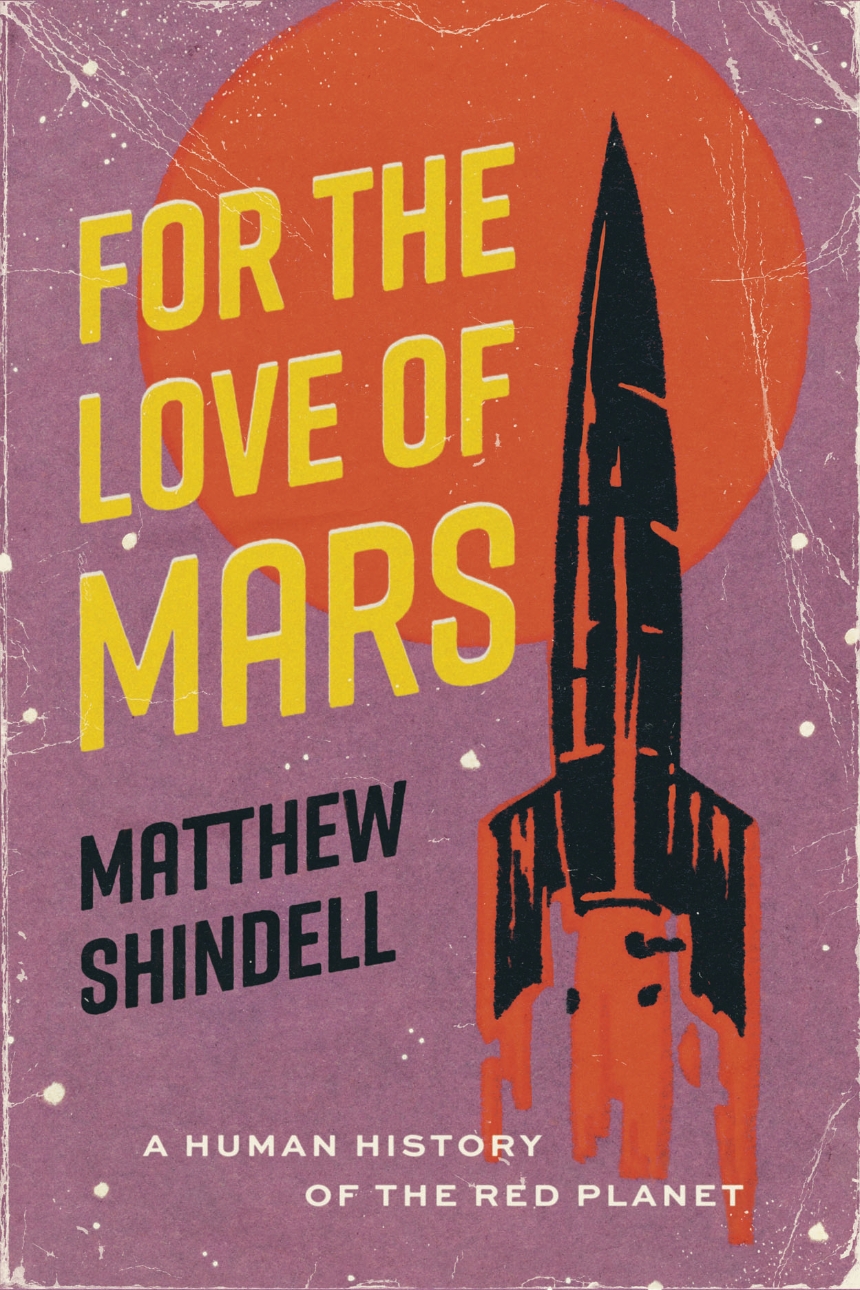 Well, no. In the latest updates, informed by far better scopes, by orbiting probes, and by a succes-sion of robot landers, it's pretty clear the place is lifeless. Probably it always was, though some still believe we'll find evidence of past life. If we do, it will likely be microscopic, not the intellects "vast and cool and unsympathetic" of H.G. Wells' War of the Worlds.
Shindell manages to fit in many other fictional depictions of Mars, visited, colonised, or furnishing invaders, as well as details of many recent space missions. He is as interested in The Martian and Total Recall as in the prospects for real life visits in future. He generally gives authors of other tomes on Mars their due but strangely makes no mention of one of the best of them, Oliver Morton's Mapping Mars. Shindell's book has a broader sweep, but Morton offers more detail on the modern understanding of our nearest planetary neighbour and on the intellectual work that goes into piecing it together. His account complements this latest dip into human imaginings of Mars with insight into how to practice cartography on a world you have never actually seen with your own eyes.
Will we ever go for that direct view of the alien landscape, though? Shindell is equivocal. He is dubious about neo-colonialist rhetoric of space as the final frontier, and sceptical of billionaires who insist that keeping all our eggs in one planetary basket puts our species' destiny in jeopardy. He emphasises that any effort to establish human life on Mars would be a technological project that defined an era. It would inherit all the earlier imaginings he has deftly summarised, and generate new ones to tell us why people might want to go, and who they could be when they get there.