Joe Dunthorne: The Adulterants review - a richly illuminating comedy of disappointment |

reviews, news & interviews
Joe Dunthorne: The Adulterants review - a richly illuminating comedy of disappointment
Joe Dunthorne: The Adulterants review - a richly illuminating comedy of disappointment
Thirtysomething aspirations are deftly skewered in an update on Waugh and Amis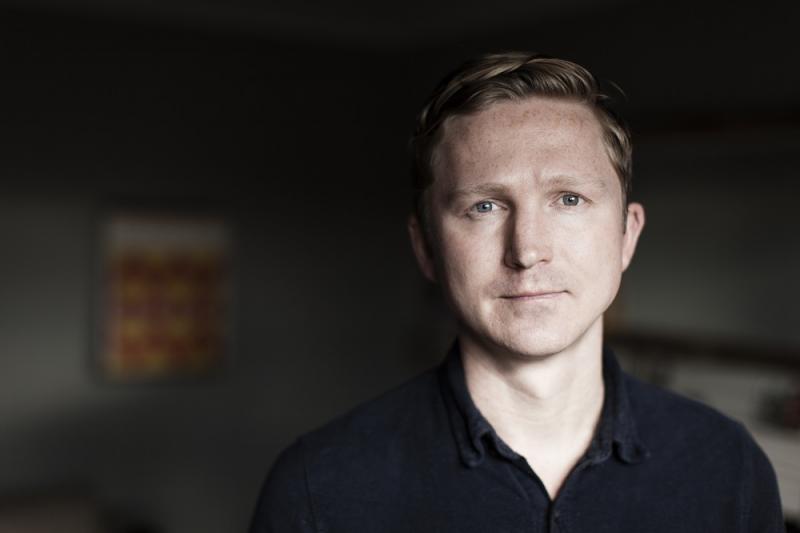 Joe Dunthorne's The Adulterants: a contemporary tour of several of the deadly sins
Joe Dunthorne's debut novel Submarine (2008) burrowed plausibly inside the head of a teenager worrying about sex and his parents' marriage. Richard Ayaode latched onto its quizzical appeal in his film adaptation. Dunthorne's longer and more ambitious second novel Wild Abandon (2011) set up camp in a hippy commune in which social conventions were quirkily upended.
It was a happy setting for an author intrigued by the perpetual weirdness of human behaviour. There has been quite a wait for
The Adulterants
, a contemporary tour of several of the deadly sins, but it's been worth it.
The first two novels were set in or around Swansea, where Dunthorne grew up. The Adulterants relocates to a patch of north-east London where a coterie of thirtysomethings are trying to see their way onto the property ladder. "We were not the kind of friendship group who valued muscles," confides Ray, Dunthorne's narrator. They're all from out of town but have osmotically adopted London foibles such as kissing both cheeks: "if, at first, there'd been a little sarcasm in it – we were making fun of theatre people – that was gone now and we were just those people".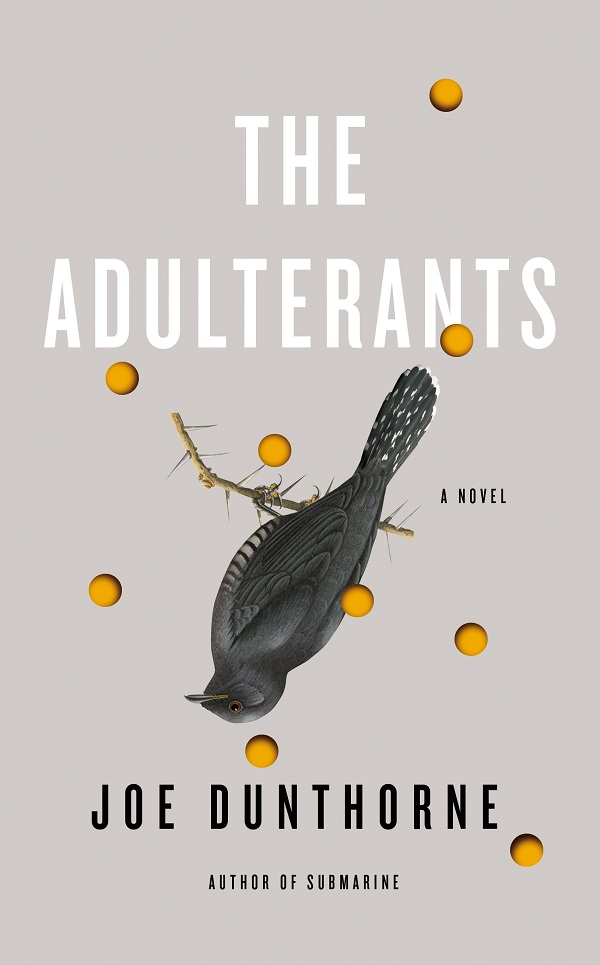 It's 2011, when the capital plays host to an outbreak of riots and looting. Ray will inadvertently be sucked into that narrative, but first he must prove himself unreliable in other ways. He is that very contemporary flop, a freelance tech journo generating pointless copy from home for a poor return. He remembers having once enjoyed this demeaning labour as something he could fondly reminisce about in future inteviews reflecting on his brilliant success: projection and retrospection in one delusional package. Ray is strung between two worlds sartorially too: he dresses in a brand which gestures at adulthood but enables him to "not lose contact with the atmosphere of skateboarding". His emotional barometer is stuck on cynicism, which rates and devalues every experience, even when it's watching a child prodigy play the violin: "It's easy to get a standing ovation when the seats are so uncomfortable," he says churlishly.
The science of ubiquitous marketing skews Ray's perceptions. He cites a scientific study "that proves holding hot drinks makes people appear warmer, kinder, more trustworthy". He spots someone with a phone in a rubber casing designed "for people who lead extreme lives". His friend Marie, he notes (with expert punctuation and exquisite bathos), has a job in research which "involved having deep, personal conversations with ordinary people about, for example, life, death, love and fate, as a way to better understand, for example, dishwasher tablets".
We first encounter Ray at a party where Marie, who is crushingly beautiful, lures him into non-sexual encounter on the cusp of ethical dubiety. "We didn't take off our shoes which made a difference, morally," reasons Ray. Marie's boyfriend Lee, who happily plays away all the time, nonetheless punches his face in. Lee - who wears "the uniform of handsome people. Fresh white T-shirts and blue jeans" – is thrown out by Marie and fetches up squatting with Ray and his wife, a night nurse in ICU called Garthene, whose name Ray has much fun inspecting from different angles. Ray loves everything about Garthene, even the shape of her head which, "at a guess, had the dimensions of a child's shoebox". The rest of her is changing shape before his eyes: she is pregnant. Seemingly the more grounded adult in the marriage, it'll be her salary that gets them the mortgage enabling them to buy a flat in a dismal pocket of north-east London. The over-friendly estate agent Dan "was the one person on this earth to whom we wished to appear boring and normal".
Ray yearns for the wealth effortlessly accrued by his parents, arty retirees who rattle around in a converted windmill in Norfolk. He drools at Georgian terraces with single doorbells: "I fundamentally hated these people while simultaneously wanting to be them." Conflicted about his grown-up desires, he sees disinterring original floorboards as "bourgeois archaeology". He and Garthene are working to become the kind of people who want to visit a wetland centre.
It's Ray's social envy, targeted principally at the cash buyers also bidding for their dream home as (wait for it) a buy-to-let, that gets him into trouble. Hilariously he then imagines he can sweet-talk his way through the legal system. The riots aren't all bad. It's during the civil disobedience that he reports on frank, funny and lovely sex with Garthene. But even here there is disquiet: Ray's other problem is jealousy. The man he imagines to be his rival is very tall, "right on the boundary between commanding and absurd".
For all Ray's detached appraisal of his environment, he can't stay on the fringes looking in forever. The Adulterants intensifies emotionally so that it can suddenly floor you with a brushstroke. When Garthene's womb is scanned at the hospital they discover the gender. "And like that, a whole timeline fell away. All our intelligent, beautiful daughters, their sarcasm at breakfast, were gone."
Ray is a failing heterosexual misfit – briefly he also fails as a homosexual - who speaks for that first generation destined to be less well-off than their parents. His keenly attuned perception is alive to every indignity, to the distance between hope and reality, as precisely measured as that between London's smart parts and shit bits. His problem - and the source of so much treasure in Dunthorne's voice - is that he sees and interprets everything, often by the pinpointed glare of screens: he watches a mobile up-light Garthene's bump; Dan the estate agent's sunburn is "picked up by the screen's fluorescence"; at one point light is cast by "the twitching of the Wi-Fi router".
These technological witnesses are the tools which have made everything faster and better while not enriching a conflicted narrator who, like others of his age, has both more and less. The Adulterants is a richly illuminating comedy of disappointment, uproarious and mournful, that places Joe Dunthorne triumphantly in the tradition of Evelyn Waugh and (that other Swansea resident) Kingsley Amis. A deft, brilliant, surprising joyride.