Emily St John Mandel: Sea of Tranquility review - time travel, pandemics and the simulation hypothesis |

reviews, news & interviews
Emily St John Mandel: Sea of Tranquility review - time travel, pandemics and the simulation hypothesis
Emily St John Mandel: Sea of Tranquility review - time travel, pandemics and the simulation hypothesis
A compelling and charming novel but the characters are a little thin
Emily St John Mandel goes sci-fi
Emily St John Mandel's wonderful novel of 2020, The Glass Hotel, featured people and places from her previous pandemic-themed blockbuster, the brilliant Station Eleven.
In Sea of Tranquility, named after the "silent flatlands" on the moon where the Apollo astronauts landed, the small settlement of Caiette on Vancouver Island is a crucial reference point from The Glass Hotel. And several characters – Vincent, Mirella, and Jonathan Alkaitis, the Madoff-style Ponzi-scheme villain of the previous novel – all rear their heads, some of them, like Alkaitis, living in the alternative timelines posited in The Glass Hotel (he's not in prison, he's in a hotel in Dubai).
Highly readable, quite short and told in Mandel's customary delightful style, it's full of compelling ideas – space colonisation and time travel, for example, and the simulation hypothesis (which is what it sounds like, that we're living in a computerised simulation: some astrophysicists, as well as Elon Musk, apparently believe it's feasible) – but addresses them too cursorily.
You find yourself, sometimes, wanting the more robust underpinnings of her previous novels. And, although it contains beautiful, hopeful passages, the novel has a rather fragmentary, shallow feel, perhaps because the leaps occasioned by time travel don't allow for fully fleshed-out characters.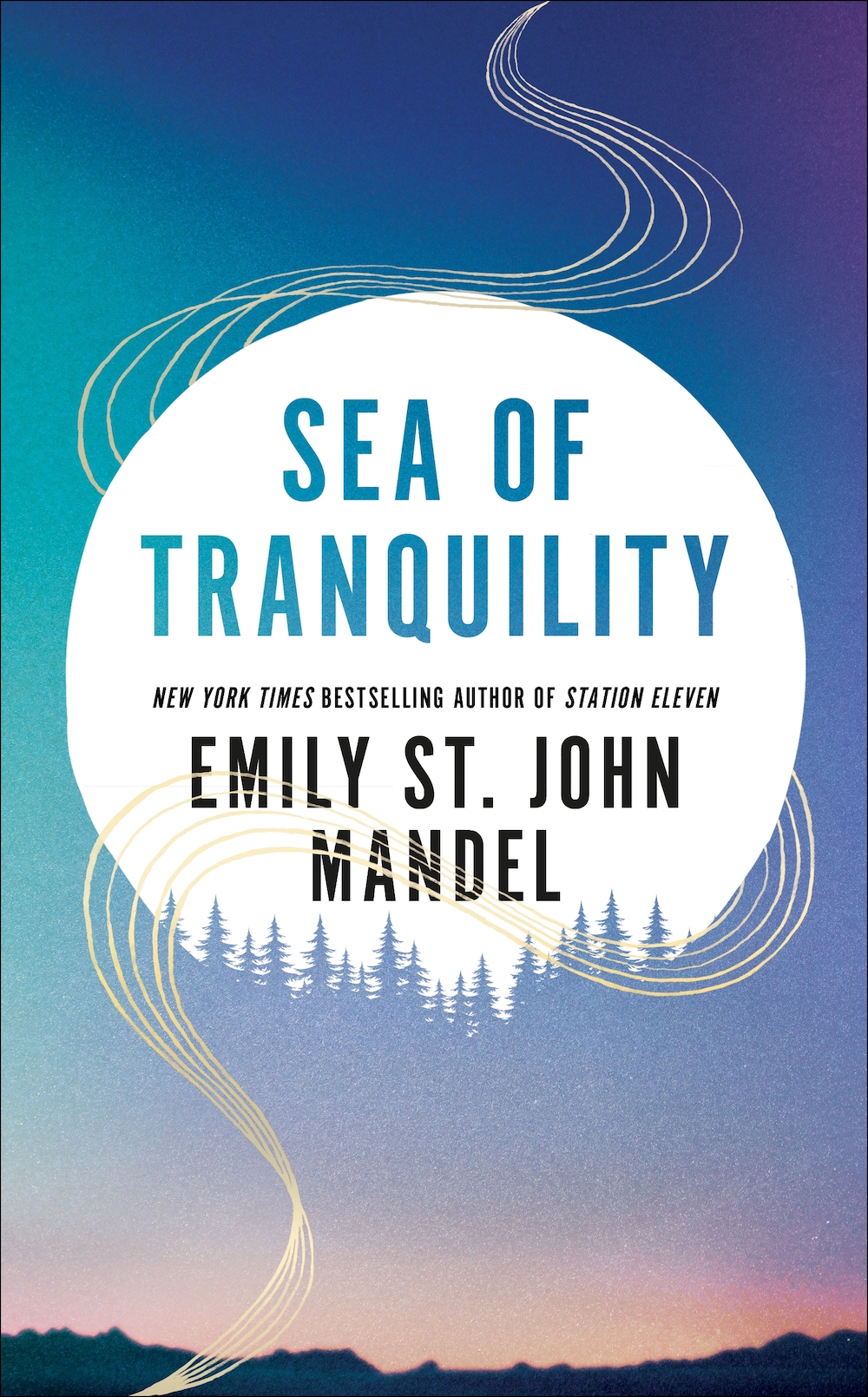 The story moves across several centuries, starting in 1912 with a remittance man, Edwin. Banished by his family for being outspokenly anti-Empire, he travels, with a contented lack of focus, to Canada and Vancouver Island. There he has a strange experience in a forest in Caiette, where he seems to slip out of time, seeing a flash of darkness and a vast interior, with violin music playing against a background of incomprehensible noise. He stumbles back to the beach, vomits, and encounters a mysterious priest who seems to come out of nowhere. Has he had a fit? Or was this a supernatural event?
The priest is our first sighting of Gaspery Roberts, a time traveller from the year 2401. He lives on a moon colony (swathes of Earth have become uninhabitable and cities such as LA and Dubai are covered by climate-controlled domes) and is employed by the Time Institute, where his much cleverer sister Zoey works. This moon colony, with its faulty lighting, has become rather down at heel (Mandel has a knack for making space colonisation seem reassuringly prosaic) and funding is being directed to the more glamorous Far Colonies and Titan.
He's been sent to investigate an anomaly that may mean, Zoey tells him, that moments from other centuries are bleeding into each other, like a corrupted computer file. Which implies that yes, we're living in a simulation, perhaps controlled by advanced technology from the future, and there's a glitch. (Hervé Le Tellier gives this proposition a more thorough going-over in his excellent sci-fi thriller, The Anomaly.)
This breaking of reality is evidenced first by Edwin and then by Vincent, who shot videos in that Caiette forest when a teenager, and who Gaspery catches up with in 2020, just before the pandemic – "Fomites aren't a major mode of transmission with Covid 19," he tells a mystified gathering, one of whom is using Purell, having heard something about a disease in Wuhan. "Oh right," Gaspery said, seemingly to himself, "it's only January."
It's also experienced by novelist Olive Llewellyn, very much based, in a meta way, on Mandel herself (she is the book's most fully realised character) when she's in an airship terminal waiting to catch her flight home to the moon (she describes it later in her bestselling pandemic-themed novel Marienbad). All of them see the same strange flash of darkness and a fleeting hallucination of music and noise.
Gaspery, who's a bit of a loser but never seems quite real – neither does his relationship with his sister – is not the most savvy or convincing time traveller and you can't help wondering why the frighteningly powerful and bureaucratic Time Institute takes him on, apart from the fact that he's Zoey's brother. He breaks the time travel rules again and again, finding it impossible to achieve the inhuman level of detachment necessary to meet people from the past and not interfere with their fate, thereby messing with the timeline, even though the very presence of a time-traveller is disruptive in itself.
But Gaspery can't resist changing Olive's destiny – the two are linked as his mother named him after one of the characters in Marienbad – which was for her to die on earth in a new pandemic during a book tour in 2203. She believes his warning and, weeping, makes the six-hour journey home to the moon colony earlier than planned – "this city of white stone… had never looked more beautiful to her" – just in time to go safely into lockdown with her family. Details will be familiar to many: "The blur of passing days: Olive woke at four a.m. to work for two hours while Sylvie slept, then Dion worked from six a.m. to noon while Olive made an attempt to be a schoolteacher and to keep their daughter reasonably sane…"
She gives lectures to a sea of holograms flickering in front of her and muses optimistically about the way we, as a species, are prone to catastrophising about the end of the world – "It's a kind of narcissism. We want to believe that we're uniquely important, that we're living at the end of history, that now, after all these millennia of false alarms, now is finally the worst that it's ever been" – while, she suggests, perhaps the end of the world is a continuous and never-ending process.
And if the world itself is a simulation? Gaspery, who continues to pop up helpfully throughout – quite movingly, he helps Edwin, wounded and broken after the First World War, to accept the possibility of finding some beauty in life – has the final, though perhaps not wholly satisfying, word. "So what? A life lived in a simulation is still a life."
Sea of Tranquility by Emily St John Mandel (Picador, £14.99)
Mandel has a knack for making space colonisation seem reassuringly prosaic
rating
Share this article