Annie Ernaux: Shame review - the translation of pain |

reviews, news & interviews
Annie Ernaux: Shame review - the translation of pain
Annie Ernaux: Shame review - the translation of pain
Tanya Leslie gracefully translates the Nobel Prize winner's treatise on the traumas that make us
Tuesday, 26 September 2023
A writer of fearless memoirs
The latest translation of Annie Ernaux's Shame – a text most closely akin to a long-form essay – is an absorbing examination of how one fleeting moment from childhood can have lasting and unpredictable consequences, and how a life might be irrevocably defined by such contingencies.
Originally published in 1996, this translation by Tanya Leslie is a sensitive treatment of the Ernaux's words, bearing across her typically confessional – and much lauded – style. It is also a timely translation, riding the wave of Ernaux-interest following her Nobel Prize win in 2022.
Shame opens with the pivotal moment itself, told with disarming honesty: "My father tried to kill my mother one Sunday in June, in the early afternoon." On this morning (in 1952, when Ernaux was 12), her father raised a scythe to try to kill her mother, following an argument. This single, shocking act brings with it repercussive waves that structure the book – each time the narrative seems to move forwards it is pulled back to this singular traumatic instance, which pollutes the entire narrative of her youth in the small town of Y (and remains firmly with her in adult life).
This intense narrative focal point allows Ernaux to delve both into her own memory and the nature of remembrance itself, worrying at the event like a loose tooth, going into archives to look at news stories from that year, in case the story was reported on. Her expectation to find the event – despite its relative insignificance – in the pages she reads is something with which the reader can empathise: the feeling that a traumatic moment must have been experienced by everyone, that it simply must transcend our personal boundaries. Later, when she brings up the event as it occurs in the course of her writing, it becomes a trigger for more violence and upset – the shame of the title.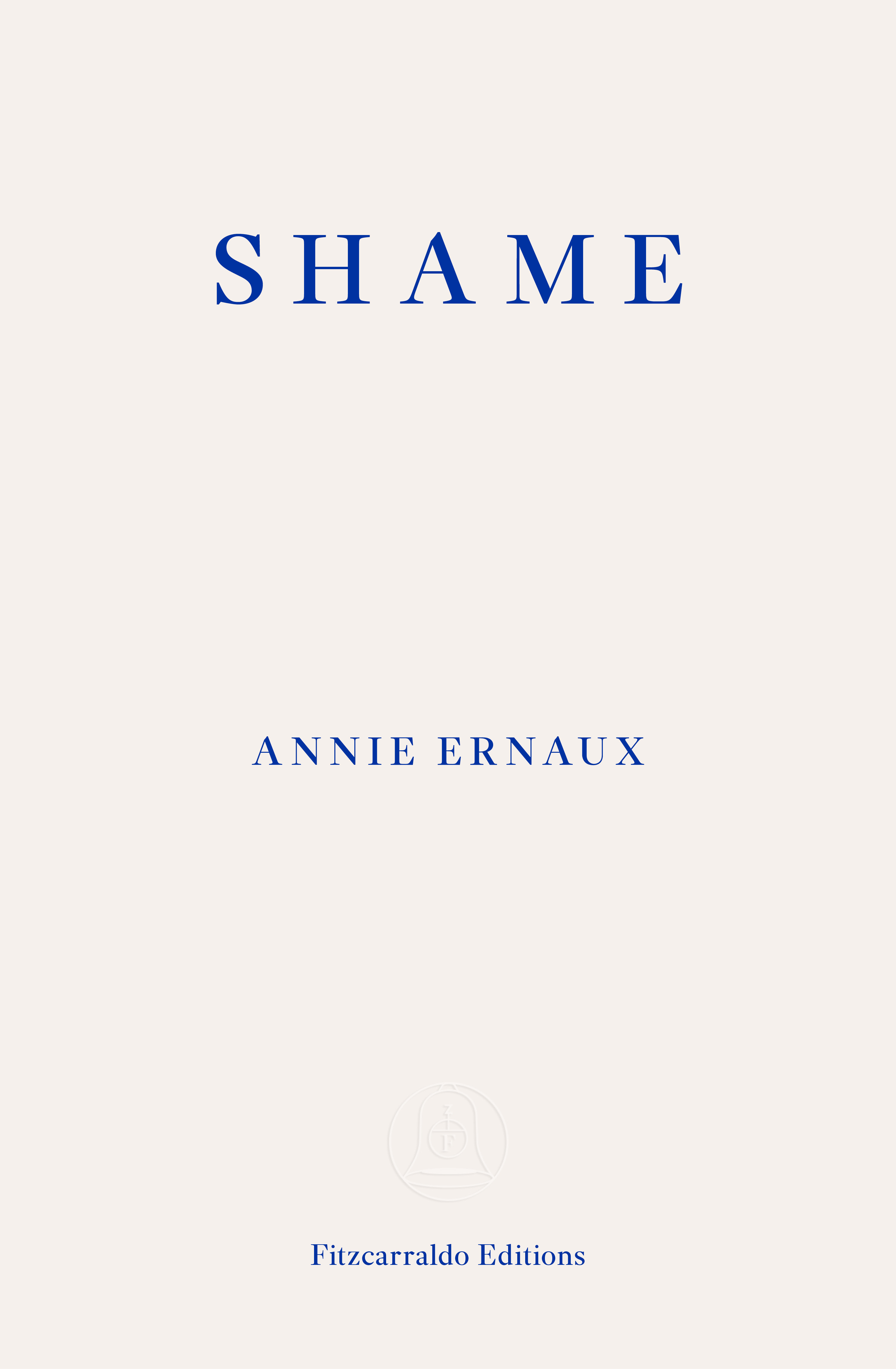 Indeed, shame not only names but pollutes the book, which is filled with descriptions of Ernaux's life in Y, the community, the church, expectation, strict rules, and harsh judgements. Ernaux's mother and father lived in relative poverty as the owners of a small grocery store outside the favoured inner circle of central town streets, sharing a bed between the three of them, and only going away to visit religious sites. Ernaux herself was tall, thin, bespectacled, and an unwavering Catholic. She goes to Lourdes with her father at the end of the summer, a trip that serves to emphasise their shabby difference from other, more affluent attendees: "there existed two separate worlds and... we would always belong to the one down below."
The sense of there being two worlds, one negative and one positive, is repeated throughout, particularly at the point of violence and shame: "what happened in that day could not be put into words, in either of the worlds that were mine." Ironically, however, this is what Ernaux can do so well: her ability lies in putting the unspeakable into words. It is this that forms the basis of her need to write autobiographically, though occasionally, traumatic ruction is necessarily put into asides, ushered into parentheses as though the thought is too difficult to look at directly. And elsewhere, photographs play an important role: necessary visual adjuncts from her youth that help to clarify the verbal experience.
The sense remains, however, that it is through writing that trauma can be confronted and digested, however painfully and partially. In one important moment, Ernaux expresses her horror at how clear her memories of school and religion are, and describes how in the same year of her father's attack she thought she was living in mortal sin for having broken up the host in her mouth. It's hard to fault a book that so elegantly and engagingly shows how these past horrors of varying scale can consciously and subconsciously affect someone. The 1950s semi-rural world of Shame may be one that we look back on now with modern curiosity and some judgement, but our understanding of the scarring effects of childhood are only growing, making this still a prescient and eminently readable book, as well as a great introduction to a giant of French literature.
Shame by Annie Ernaux, translated by Tanya Leslie (Fitzcarraldo, £9.99)