The Silence, BBC One |

TV reviews, news & interviews
The Silence, BBC One
Detectives-and-deafness drama defies critics and builds up impressive head of steam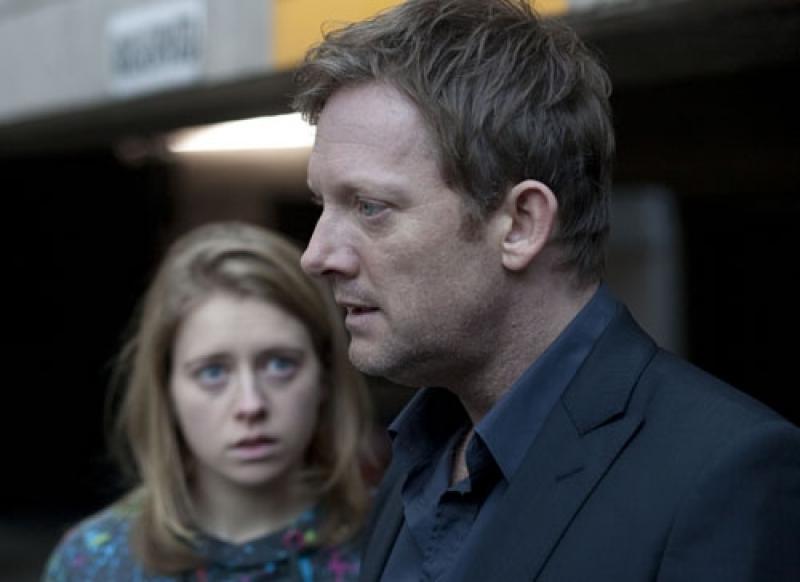 Amelia (Genevieve Barr) and DCI Jim Edwards (Douglas Henshall) hear the sound of 'The Silence'
There was a gnawing suspicion that The Silence wouldn't amount to much, since it was dumped in a four-night splurge in the middle of the mid-summer doldrums, and even the normally docile Radio Times had decided to stamp its foot and pick holes in it. One's apprehension proved ill-founded, however. It turned out to be taut, tense, well acted and smartly written, and carried enough pace to lift it over the more credulity-stretching passages.
Australian screenwriter Fiona Seres had set the bar pretty high for herself. On the one hand, The Silence was a drama about an extended family, with the theme of wife Anne (Gina McKee), husband Chris (Hugh Bonneville) and their deaf daughter Amelia (Genevieve Barr) pushed front and centre. On the other, it tracked the course of a double murder investigation headed by DCI Jim Edwards (played with sustained intensity by Douglas Henshall).
These twin hemispheres were umbilically connected by the fact that DCI Edwards was also Amelia's uncle, and it was Amelia who chanced to be the sole witness to the killing of a female police officer. Amazing coincidence of course, but that never stopped Agatha Christie. Amelia was staying with uncle Jim and his family at the time, impaling him on a painful dilemma about whether he should treat her protectively as his niece, or exploit her as a crucial witness in an increasingly murky homicide investigation.
His decision was made trickier still by the third dimension of the drama, and the one referred to in the title, which was the story of Amelia's struggle to cope with
her new cochlear implant
. This technical innovation meant that she was able to hear for the first time, but was feeling disturbed and disorientated because she hadn't learned how to interpret the sounds flooding in from a previously hidden world. This element was skilfully knitted into the piece by switching the narrative focus on and off Amelia, cutting at intervals from her aurally faulty perspective to the full-on sonic overload that everybody else regarded as perfectly normal.
Scenes inside bars and nightclubs throbbing with a barrage of music, shouted conversations, crashing glasses and screeching slot machines made you begin to appreciate Amelia's yearning for a return to a bit of merciful silence. The scene of her dancing in a club to a rock band (Kasabian, if you must know) which everybody else could hear but she could only feel as a series of vibrations was especially penetrating (Hugh Bonneville and Gina McKee as Amelia's worried parents, pictured below).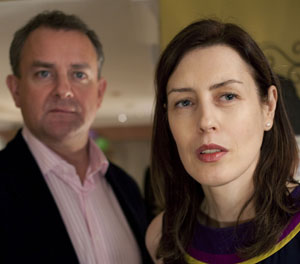 This was something of a tour de force for deaf actress Genevieve Barr, who exploited every inch of the role's potential to depict Amelia as confused and uncertain, but also as brave, smart and resourceful. She was even able to suggest that deafness can be managed, and may have some compensations that hearing people don't appreciate. As an another deaf character chided her, "Why can't you just accept who you are?" If this makes it sound like a feelgood commercial for the aurally impaired, it never felt as schematic or prescriptive as that, thanks to the skill with which Seres had woven her fictional strands together.
Watch on
Share this article
We at The Arts Desk hope that you have been enjoying our coverage of the arts. If you like what you're reading, do please consider making a donation. A contribution from you will help us to continue providing the high-quality arts writing that won us the Best Specialist Journalism Website award at the 2012 Online Media Awards. To make a one-off contribution click Donate or to set up a regular standing order click Subscribe.
With thanks and best wishes from all at The Arts Desk