Michael Kiwanuka video exclusive |

New music reviews, news & interviews
Michael Kiwanuka video exclusive
The London soul singer shares a unique acoustic version of his recent single 'I'll Get Along'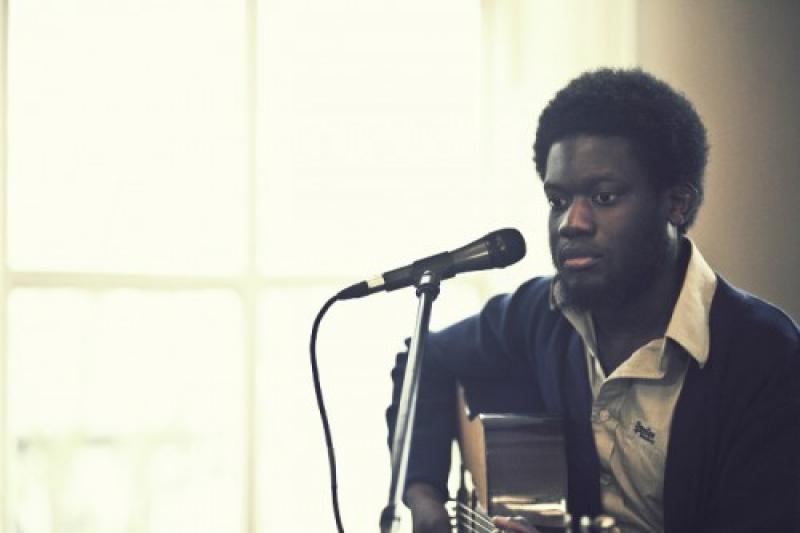 Michael Kiwanuka gets contemplative
Back in March theartsdesk reviewed the much anticipated debut album by 24-year-old Londoner Michael Kiwanuka, winner of the BBC's Sound of 2012 poll and a man possessed of a voice not so much to be reckoned with as unconditionally surrendered to.
A rich blending of old-school analogue soul influences – our critic Russ Coffey picked up on similarities to Bill Withers, Otis Redding and Gil Scott-Heron – and elements of folk, jazz and R&B, Home Again is a slow, smooth ride back to the Seventies. Retro, yes, and hardly ground-breaking, but full of beautifully crafted songs and a deep, enduring warmth of spirit.
Taking a break from his extensive touring schedule, Kiwanuka recently holed up in an old loft in North London to record a unique and intimate acoustic version of his single, "I'll Get Along", exclusively for theartsdesk.
Loading the player ...
Explore topics
Share this article
theartsdesk is changing
Thank you for continuing to read our work on theartsdesk.com. In September we reached our fourth birthday and feel that the time is now right, in line with other media outlets, to start asking our regular readers for a contribution to help us develop the site further. Theartsdesk has therefore moved to a partial subscription model. For unlimited access to every article in its entirety, including our archive of more than 7,000 pieces, we're asking for £2.95 per month or £25 per year. We feel it's a very good deal, and hope you do too.
Take an annual subscription now simply click here.