How the Brits Rocked America: Go West, BBC Four |

New music reviews, news & interviews
How the Brits Rocked America: Go West, BBC Four
Fun but flawed stroll through British pop's Sixties' invasion of America
Saturday, 28 January 2012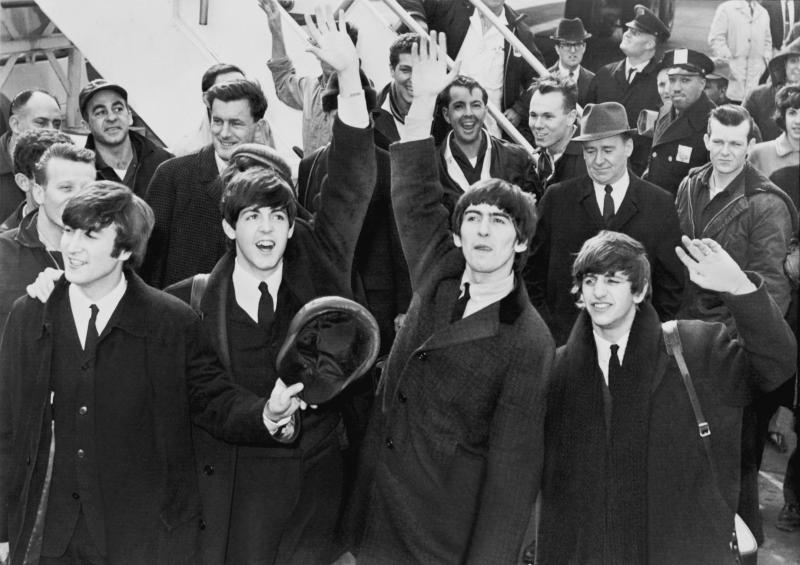 February 7, 1964. The Beatles arrive in America to launch the British invasion
Before The Beatles touched down there in 1964, British pop was barely a concern for America. The first in this three-part series took The Beatles arrival as the year zero for British pop's conquering of America. An entertaining canter through an over-familiar slice of pop history, Go West was enlivened by some top-drawer talking heads including Paul McCartney and Jimmy Page. No Rolling Stones though.
But it was great to see members of The Animals, Hollies, Searchers and Zombies given the chance to reminisce. American context came from veteran DJ Larry Kane, New York Doll Syl Sylvain, Jackie deShannon and Neil Sedaka. Donovan and Herman's Hermits's Peter Noone shone most brightly though.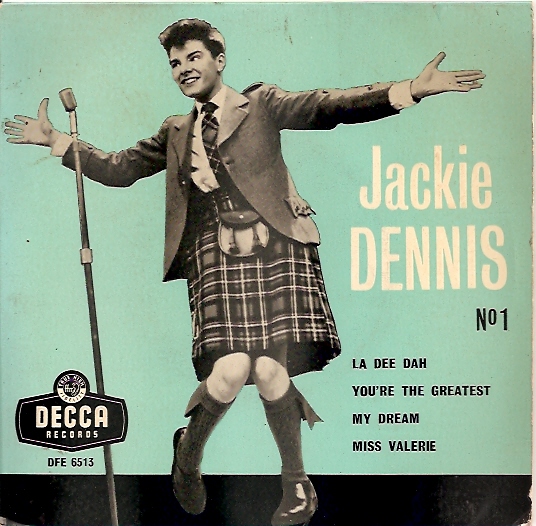 Although the clock was turned back for a recap of the state of American pop in the run up to The Beatles arrival, earlier British forays into America were ignored. The Tornados and Acker Bilk, who had US number ones in 1962 didn't get a look in. Nor did Cliff Richard, whose 1960 tour had failed to conquer America. Before that, the kilted Scottish teenage singer Jackie Dennis, despite being introduced on American TV as "Britain's Ricky Nelson" in 1958, had also made no waves. The call of the west wasn't new.
American pop of the pre-Beatle era was characterised by the bland Bobbies: Rydell, Vee and Vinton, with the Scopitone of Dion's "Ruby Baby" wheeled out to demonstrate how US pop needed a shot in the arm (rather unfair as it's a pretty great record). But incredible singles like The Four Seasons's "Walk Like a Man", The Chiffons's "He's so Fine", The Tymes's "So Much in Love" and Stevie Wonder's "Fingertips (Pt II)" had topped the US charts in 1963. American pop wasn't quite on its last legs, ready to keel over from a dose of blanditis.
The Dave Clark Five were mentioned in passing as the British band with most Ed Sullivan appearances, but didn't figure otherwise, a glaring omission that mattered (in tribute, see a clip of them below). There were also a few bizarre assertions on the voice over. The Beatles were said to have arrived in America on 7 February 1964 with modest expectations. Hardly – they were already lodged at number one with "I Want to Hold Your Hand" and were booked onto US TV's prime showbiz showcase, The Ed Sullivan Show.
Watch the Dave Clark Five performing "Catch us if You Can" on US TV's Shindig, broadcast 18 September 1965
Paul McCartney's take on US teens, especially the crew cut coiffed boys, was that "they had a bit of catching up to do". Fashion-wise and attitude-wise, America was stuck in Fifties, while Britain was already embracing the Sixties. A brilliant clip of Jerry Lee Lewis had him saying of the Bobbies that The Beatles "cut 'em down like wheat before the sickle".
An acid John Lennon said it 'seems a bit silly to be in America and for none of them to mention Vietnam, as if nothing is happening'
More New music
Share this article
We at The Arts Desk hope that you have been enjoying our coverage of the arts. If you like what you're reading, do please consider making a donation. A contribution from you will help us to continue providing the high-quality arts writing that won us the Best Specialist Journalism Website award at the 2012 Online Media Awards. To make a one-off contribution click Donate or to set up a regular standing order click Subscribe.
With thanks and best wishes from all at The Arts Desk