The Story of Film: An Odyssey, More 4 |

Film reviews, news & interviews
The Story of Film: An Odyssey, More 4
Mark Cousins' magisterial odyssey gives a new focus to cinema history
Saturday, 10 September 2011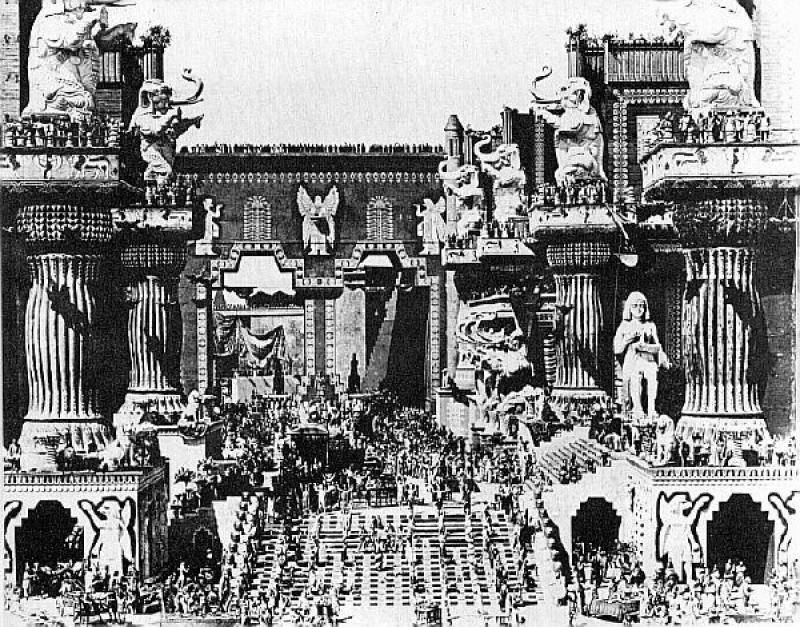 The early grandeur of Hollywood: DW Griffith's 1916 'Intolerance'
After the first two parts of Mark Cousins's magisterial The Story of Film: An Odyssey, I'm still in two minds as to whether it's fair to call the presenter a generalist. He has already managed to piece together details from the cinema cultures of almost every film-making nation on earth with the authority of a specialist – and that's before his narrative has formally progressed beyond the arrival of the talkies, let alone colour. His 15-part documentary, developed from his book of the same name, looks set to give a new focus to traditional history-of-cinema surveys – and it looks different, too.
Cousins, who hails from Northern Ireland, has been a familiar figure in Britain's film world, as presenter of BBC series like Moviedrome and Scene by Scene, as sometime director of the Edinburgh Film Festival, and as an acclaimed documentary maker in his own right. He nails his critical colours firmly to the mast from the very beginning of this series – it's not going to be an examination of a multimillion dollar global entertainment industry, but of an art form distinguished by passion and innovation. This ideological opposition is presumably going to become more intense as the series develops, but it's already there by the later half of episode two, as Cousins extols the work of the more "difficult" - in that they didn't fit into the system - directors of early Hollywood such as the documentarist Robert Flaherty, and masters like DW Griffith, Eric von Stroheim and King Vidor.
These early decades are inevitably coloured by the sheer speed of technical innovation
At this point, at least, the opposition is softened by the fact that "popular" Hollywood – with its "dictatorship" over the artistic, in Henry Miller's words, and "standardisation of control" that came with technology – is represented by the comic geniuses of Charlie Chaplin, Buster Keaton and Harold Lloyd. Hollywood will likely remain the nexus for future comparison, and in a film that scores very highly on its visuals, the image that Cousins comes up with for it is a bauble hanging in the nearby hills. It symbolises the initial attraction of the new centre of cinema, developed in the garden of California, financed by East Coast money, and created largely by immigrants, often Jewish, from Eastern Europe. But it's not long before we see that bauble crash into smithereens.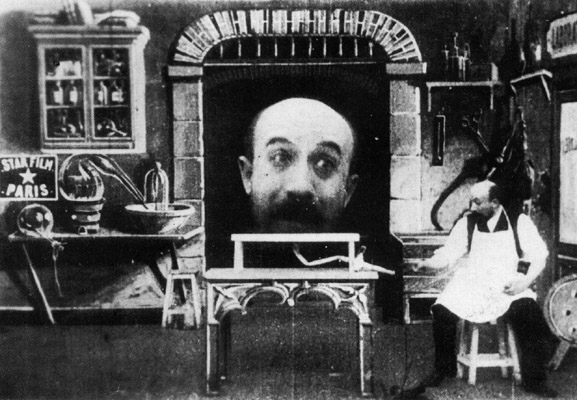 These early decades are inevitably coloured by the sheer speed of technical innovation. We started, of course, with the Lumière brothers in Lyon and Thomas Edison in New Jersey, moving through the appearance of filmic elements that are so familiar to us today that it's good to be reminded of their radical innovation in their times – from the cutting technique, and with it the rise of editing, the appearance of the close-up, and the impact of France's Georges Méliès, credited as the first director of special effects (pictured above). Other changes were more organic, such as the appearance of the full-length feature (The Story of the Kelly Gang from 1906, made in Australia some years before Hollywood would move beyond shorts), as well as the beginning of the star system (though who remembers the name of Florence Lawrence, the "Biopic girl", today?).
The Story of Film is clearly going to work in different ways for different viewers, depending on their knowledge of the subject. Even for those who think they know it well, Cousins offers some revelations – who would have thought that of the successful Hollywood scriptwriters of the early days, more than half were women, among them Frances Marion, the highest-paid member of her profession from 1915 to 1935 (and she was writing in every genre, including the boxing movie, not just romantic or domestic dramas)?
Who would have thought that of the successful Hollywood scriptwriters of the early days, more than half were women?
Watch on
Share this article
Subscribe to theartsdesk.com
Thank you for continuing to read our work on theartsdesk.com. For unlimited access to every article in its entirety, including our archive of more than 10,000 pieces, we're asking for £2.95 per month or £25 per year. We feel it's a very good deal, and hope you do too.
To take an annual subscription now simply click here.
And if you're looking for that extra gift for a friend or family member, why not treat them to a theartsdesk.com gift subscription?