The Life and Death of Colonel Blimp |

Film reviews, news & interviews
The Life and Death of Colonel Blimp
Why Churchill and the War Office misunderstood the positive propaganda of Powell and Pressburger's first masterpiece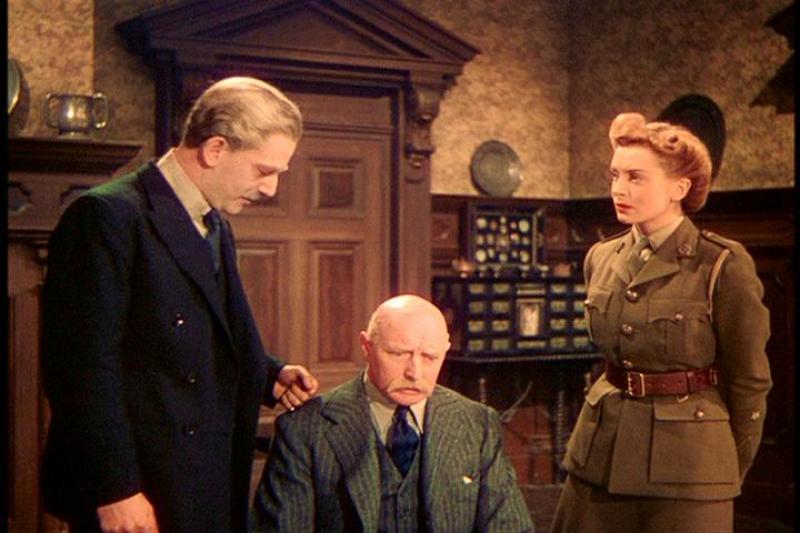 Soldiering on: Anton Walbrook, Roger Livesey and Deborah Kerr in 'The Life and Death of Colonel Blimp'
It's impossible to think of a contemporary British director or writer-director team making six consecutive masterpieces as did Michael Powell and Emeric Pressburger when they followed The Life and Death of Colonel Blimp (1943) with A Canterbury Tale (1944), I Know Where I'm Going! (1945), A Matter of Life and Death (1946), Black Narcissus (1947) and The Red Shoes (1948). Not only does the industry no longer have the means to support such an iconoclastic partnership – there has never been a writer working in the mainstream national cinema as imaginative or as fertile as Pressburger and a director with such visual genius as Powell. Variously suffused through pastoralism, Celticism and Gothicism (not forgetting Freudianism), these films brought British cinema to its Romantic climax.
That's a lot of "isms" already, so one more, High Toryism, won't go amiss. Traditional conservatism, characterised by paternalism and noblesse oblige, is espoused most completely in Powell and Pressburger's oeuvre by Clive Wynne Candy (Roger Livesey), Blimp's upper-class English imperial officer who has to learn the harsh lesson that his honorable way of fighting, based on his experience as a VC-winning subaltern in the Boer War and as a brigadier on the Western Front (Livesey pictured below with John Laurie), is next to useless in the era of Nazism and total war.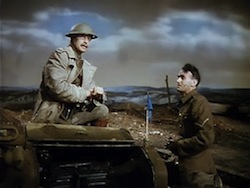 As an influential Home Guard general in 1943, the lesson is taught him by a brash army lieutenant, "Spud" Wilson (James McKechnie), who, in the sequences that frame the long flashback detailing Candy's life in the previous 40 years, humiliates the old man by beginning their combat manoeuvres hours before the appointed time.
Only the recollection that he, too, was once an impetuous young officer, who disobeyed his superiors by attempting to quell anti-British propaganda spread by the German spy Kaunitz in 1903 Berlin, prompts Candy to forgive Spud.
Candy has to learn the harsh lesson that his honorable way of fighting is next to useless in the era of Nazism
Explore topics
Share this article
We at The Arts Desk hope that you have been enjoying our coverage of the arts. If you like what you're reading, do please consider making a donation. A contribution from you will help us to continue providing the high-quality arts writing that won us the Best Specialist Journalism Website award at the 2012 Online Media Awards. To make a one-off contribution click Donate or to set up a regular standing order click Subscribe.
With thanks and best wishes from all at The Arts Desk