Interview Special: Bolshoi Dancers Natalia Osipova & Ivan Vasiliev |

reviews, news & interviews
Interview Special: Bolshoi Dancers Natalia Osipova & Ivan Vasiliev
Interview Special: Bolshoi Dancers Natalia Osipova & Ivan Vasiliev
Lovers on stage and off, two young stars bring back English rarity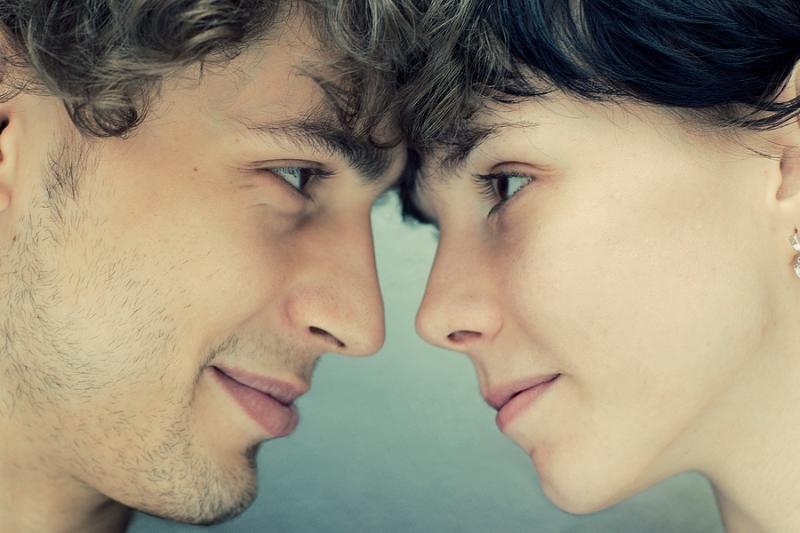 Lovers in real life as well as on stage: the Bolshoi's wunderkinder Ivan Vasiliev and Natalia Osipova
"What I love about her is her emotion, her true emotion. She's a ball of energy and emotion all together, quite an amazing thing. From the first time I saw her, I thought I want her to be my girlfriend." Ivan Vasiliev, the young Bolshoi Ballet superstar, is talking about his girlfriend - though he could also be Romeo talking about Juliet. His girlfriend is another Bolshoi superstar, Natalia Osipova, and she is of course his Juliet in the ballet of Romeo and Juliet being performed at the London Coliseum this week, and which is a must-see on more levels even than two fabulous young stars who are also lovers.
For one thing, London is the city in which the two became recognised as something extraordinary, their acclaim from the British critics giving them world careers that barely three years afterwards catapult them from city to city around the globe. Inside the mighty Bolshoi, with its hierarchy and clusters of great dancers, it has been harder for some to swallow that these two somewhat unorthodox artists embody an electric life force on the stage that even people without ballet knowledge feel at once.
The black-haired, alabaster-skinned Osipova (born 18 May 1986) was only a 20-year-old in the corps de ballet when during the Bolshoi Ballet's 2006 London tour she leapt breathtakingly onto the Covent Garden stage as the merry heroine of Don Quixote, Kitri. Within a few seconds it was quite clear that Osipova was the Kitri that everyone would want to see in future, so hair-raisingly exciting was the dancing, so effervescent and adorable the personality.
Then that autumn a short, muscular 17-year-old arrived from Minsk, named Ivan Vasiliev (born 9 January 1989), with word preceding him of a phenomenal jumping ability - and suddenly the Bolshoi had the two most talked-about new dancers in the world in their ranks.
The pair performed Don Quixote together, and it seemed as if two winged gods of the air had gone dancing in competition, flying ever higher in more and more incredible leaps and spins, and with an irresistibility of personality on both sides that crackled with zest and young mischief.
The youngsters had been taken on by the then Bolshoi director Alexei Ratmansky, both as something of a gamble. Osipova was a former gymnast with a recklessness and athleticism as a ballet student that to many seasoned Bolshoi coaches looked unclassical, and therefore of use only in bravura comedienne roles, not the classical ballerina parts. And Vasiliev was hampered by having no Bolshoi training pedigree. He had been raised from the regions in Ukraine, groomed to win competitions, which he did with more and more improbably brilliant stunts. He was short, sturdy, not in the least classical of line. Despite the thrills that both could offer, the traditionalists were exceedingly doubtful about Ratmansky's fasttracking them ahead of the Bolshoi's existing global stars.
However the Bolshoi tour to Covent Garden in summer 2007 changed that. Ratmansky leapfrogged the youngsters into the first night of Don Quixote, and two superstars were born. Superlatives sprayed like fireworks around them, not only to their glory, but to the glory of an apparently refreshed, rejuvenated Bolshoi. Back in Moscow Ratmansky groomed each of them carefully into unexpected roles that a sizeable camp of coaches and public thought inappropriate for their age and type: Osipova into the gossamer leading role of La Sylphide and Vasiliev, still only 18, into the iconic Bolshoi role of Spartacus, the heroic leader of a slave rebellion.
Ratmansky's instincts proved well-grounded. Osipova's phenomenal jump that fired like a rocket in Don Quixote now floated soft and weightless through the air in Bournonville's fairytale. The athletic muscles vanished into transports of ethereality and she used her impetuous, gamine femininity to devastating effect.
Meanwhile, Yuri Grigorovich's Spartacus, which had long seemed an out-of-date old Bolshoi warhorse left over from the Soviet era, was reborn in the boy wonder from Minsk, a fabulous physicality turning out to be allied to a deep and serious dramatic soul, bringing the ballet a new young emotional relevance.
Since then, both have been rapidly fed the mainstream classical roles that both longed for: Osipova has triumphed not only in the comedies Coppelia and Le Corsaire, but has expanded the romantic "white" ethereality promised in that Sylphide with heartrending debuts as Giselle and Nikiya in La Bayadère, as well as picking up a bouquet of new contemporary roles. American Ballet Theatre have introduced her to MacMillan's Romeo and Juliet and The Sleeping Beauty, and make no secret that they would like to have her permanently in New York.
Vasiliev has deepened the drama of his Spartacus and, though still only 22, has lightly and easily assumed the mantle of the Bolshoi's iconic superman. THough he feared his build might prevent the Bolshoi casting him as a prince and lover, he has just done his first Albrecht in Giselle, with Osipova. He has moved up in La Bayadère from the Golden Idol stunt soloist to the Prince, Solor. Here in London this week he is performing his first Romeo.
To cap all this onstage excitement, the two most thrilling young dancers in the world became engaged this year and plan to marry.
For Peter Schaufuss, now 62, and the son of the original Juliet in Frederick Ashton's Romeo end Juliet, this was all doubly wonderful. To have the Bolshoi stars as the lovers when he brought this ballet to London would close a sentimental circle in history. The reason for the scarcity of appearances of this particular version, though it is by the English genius Frederick Ashton, is precisely due to the Bolshoi.
Suddenly the Bolshoi had the two most talked-about young dancers in the world in their ranks
Share this article
Subscribe to theartsdesk.com
Thank you for continuing to read our work on theartsdesk.com. For unlimited access to every article in its entirety, including our archive of more than 10,000 pieces, we're asking for £2.95 per month or £25 per year. We feel it's a very good deal, and hope you do too.
To take an annual subscription now simply click here.
And if you're looking for that extra gift for a friend or family member, why not treat them to a theartsdesk.com gift subscription?