Joanna MacGregor, Wigmore Hall/ Sol Picó, Sadler's Wells Theatre |

reviews, news & interviews
Joanna MacGregor, Wigmore Hall/ Sol Picó, Sadler's Wells Theatre
Joanna MacGregor, Wigmore Hall/ Sol Picó, Sadler's Wells Theatre
The double-decker evening - follow a dance show with a late concert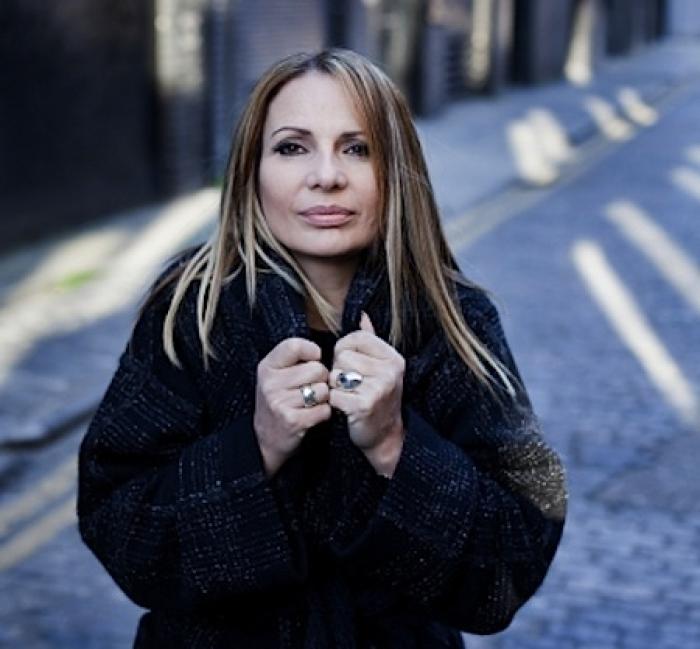 The overpedalled soft-focus, where you long for pellucidity, seemed to me insufficient for either Bach or Shostakovich
Joanna MacGregor: She turned Bach and Shostakovich into something like electronic piano music
The two-course evening out is made possible by the Wigmore Hall's late Friday-night concerts, so if you get out of a central-London show - or dinner - by, say, 9.30, you can add a second layer of entertainment at 10. In my case, a ferociously poor hour spent at contemporary dance in Sadler's Wells was offset by an hour with Joanna MacGregor in a stimulating splicing of Bach and Shostakovich piano music that at least offered something to think about, if not ultimate satisfaction. Evening not entirely wasted, then.
MacGregor is worth following for her communication skills, more than anything. She was responsible for an invigorating multi-arts event at the Royal Opera House last autumn, and to programme 10 preludes and fugues, half by Bach, half by his most celebrated musical legatee, linked by keys or personal preferences of MacGregor's own, is an immediately attractive idea for the listener. But it poses a problem for the player - do you address each composer in a style organic to their compositional time, do you refract one through the vision of the other (say, Bach through a Shostakovichian prism), or do something else? MacGregor took the something else approach - she played them as something more like electronic piano music, keyboard music.
As she almost gabbled through the Bach first C-major prelude, it blurred and buzzed, the contrast of the sustained undertones and the popping of the repeated upper ones like a syncopated tap-tap. It wasn't uninteresting. But in the fugue there seemed to be an anxiety in her vehement playing constantly to invoke an instant effect, each phrase swelling and subsiding fast, the inner voices the same - the effect was intricate but short-breathed.
Yet the corresponding opening C-major prelude of Shostakovich's flowed unexpectedly well from this kind of playing, played in a lighter, more carefree way than Russians tend to propose. The agitated Bach C-minor one was a clever next man in after that, but once again the insistent steadiness of rhythm, the shallowness of textures, the muddiness of the pedalling bothered me. I resolved to try to stop thinking analytically about it and try to respond instinctively to this dabbling, constricted playing, to see if the electronic keyboard association could take me somewhere different in this music.
It didn't work for me. Too quickly the lack of variety in her textures, the overpedalled soft-focus where you long for pellucidity, seemed to me insufficient for either composer. The raucous vaudeville waltz of the 15th Shostakovich prelude thumped along without spring; much better her strumming treatment of the fifth prelude, treating the descant almost like a pop song, responding happily to the jazzy nerviness of its fugue. But then she dealt out Bach's final prelude as if anxious not to detain anyone, with again that marked soft-focus pedalling, her body lilting as if she were getting off on the regularity of the underlying pace, rather than finding the speaking, dynamic tension of these hugely long-spun melodies. (Listen to Friedrich Gulda, another jazz-fascinated classical Bach pianist in the YouTube at the bottom.)
While she can rattle it off, she doesn't have an effortlessly expressive technique or possibly the listening inclination to tease out the arguments in the undergrowth of either composer. It undersells the pieces, and I also find a shortfall in how she treats the piano as a modern instrument, a pattering sameyness, as if Stravinsky and Prokofiev had never re-orchestrated its potential. She is about to become the Royal Academy of Music's head of keyboard in September. I'd suppose they would need a head of piano too.
But it was a university of stimulation and accomplishment by comparison with the foolish rubbish at Sadler's Wells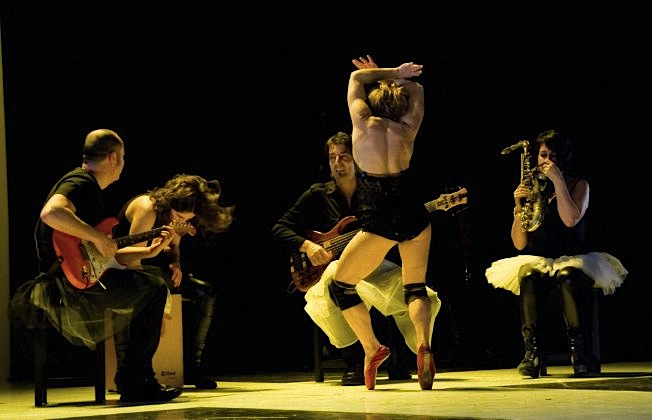 But unsatisfying as MacGregor's concert was, it was a university of stimulation and accomplishment by comparison with the foolish rubbish I saw at Sadler's Wells earlier that evening from a Catalan choreographer, Sol Picó. Rather wonderfully entitled El Llac de les Mosques - "The Lake of Flies" - this production has won awards in Spain, as has Picó, now 44, though this was her first visit to the Wells, which has been having a pretty dodgy run of bookings recently. (And the trite Gardenia is another due shortly.)
Picó has allegedly held a reputation as "the wild woman of Catalan dance" for 20 years - ominous, if people haven't got any further than what they were doing in their twenties. This was about as a bad a vanity project as I've ever seen. Staged as a sort of rock cabaret with her as the attention-seeking "singer" doing rather desperate sexy dancing in a little lace corset-tutu and red pointe-shoes, it was supposedly brimming with humour about age and womanhood. She got into a washing machine for a while, she dressed up in plaster casts and coyly invited the audience to come and draw on them. Not many people in Friday's audience up in the circle were laughing, and not a few walked out early.
Comedians have extensively mined this territory but it's not overpopulated in dance theatre, yet surely it can be done with more wit than this. Picó could probably hop on pointe all night, and she can evidently do the splits whenever, wherever you like, but the description of her in the programme book as "a phenomenal dancer" was inaccurate. Pheromonal perhaps. Or else a phenomenal chancer. What luck that London is a wonderful town, and there are late-night places of entertainment for giving mashed brains something a little more solid to reconstitute themselves with. Incidentally, similar late-night treats to the Wigmore's will be available in the Proms.
Listen to Friedrich Gulda play Bach's 24th prelude

Explore topics
Share this article
Subscribe to theartsdesk.com
Thank you for continuing to read our work on theartsdesk.com. For unlimited access to every article in its entirety, including our archive of more than 10,000 pieces, we're asking for £2.95 per month or £25 per year. We feel it's a very good deal, and hope you do too.
To take an annual subscription now simply click here.
And if you're looking for that extra gift for a friend or family member, why not treat them to a theartsdesk.com gift subscription?