Classical Music CDs Round-Up 7 |

Classical music reviews, news & interviews
Classical Music CDs Round-Up 7
From Scarlatti to, er, Deep Purple's keyboardist: this month's releases considered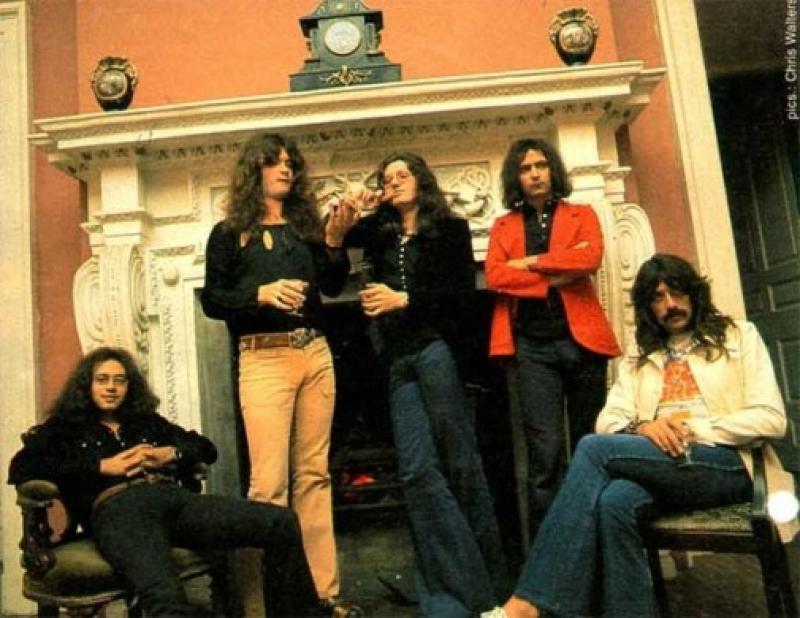 The moustachioed member of Deep Purple is now a classical composer: Jon Lord with colleagues in 1973
This month's eclectic selection of new releases includes offbeat performances of Berlioz and Mahler, a neglected masterpiece by Swiss composer Frank Martin, Bach performed in two contrasting styles, Schubert piano music, a Roussel symphony and an intriguing disc of orchestral music by a young French composer. We also have music composed by the former keyboard player of Deep Purple, Brahms's German Requiem, a pair of rare Stravinsky ballets and a wonderful new set of Tchaikovsky's piano concertos. Earlier delights are provided by a selection of motets sung by a renowned countertenor and a selection of Scarlatti cantatas.
RELEASE OF THE MONTH

Frank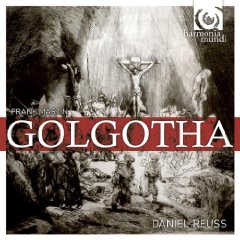 Martin: Golgotha
Capella Amsterdam, Estonian Philharmonic Chamber Choir, Estonian National Symphony Orchestra/Reuss (Harmonia Mundi, 2 CDs)

A life-enhancing recording which deserves to catapult the neglected Swiss composer Frank Martin (1890-1974) into the mainstream. The oratorio Golgotha, composed immediately after the Second World War, is a retelling of the Easter story inspired by a chance viewing of Rembrandt's sombre engraving The Three Crosses. Martin's setting, paying homage to the two Bach Passions, grips from the opening bars. The musical language is always lucid and approachable; Martin admired Schoenberg and used elements of dodecaphony to widen his harmonic palate, but always within a firmly tonal context. You occasionally taste the influence of Debussy or Stravinsky, but it's Bach who comes to mind again and again - every bar, every note seems so inevitable, so right. Golgotha contains many wonderful moments; Judas's betrayal of Christ in the fifth tableau is especially harrowing. But Martin also knew how to compose music of sublime beauty; the choral writing in the closing minutes sending goose bumps up the spine. Find Golgotha on Amazon
OTHER RELEASES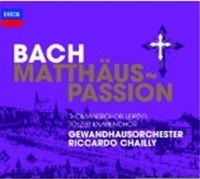 Bach: St Matthew Passion
Thomanerchor Leipzig, Tölzer Knabenchor, Gewandhausorchester/ Chailly (Decca, 2 CDs)

More stylish modern Bach from Chailly and the Leipzig Gewandhaus, this performance of the St Matthew Passion was recorded during concerts, and with some small cuts it fits nicely onto two discs. Chailly's approach is historically aware. Tempi are mostly flowing, and consequently the work sounds far less forbidding and more communicative. The real selling point is the choral sound: Chailly uses two boys' choirs, and their bright timbre has a thrilling immediacy and impact. There's a tangible sense of drama, of an unfolding narrative, helped by characterful solo singing. Find St Matthew Passion on Amazon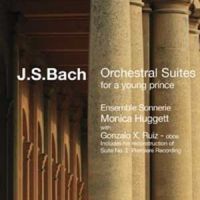 Bach: Orchestral Suites for a Young Prince
Ensemble Sonnerie/ Huggett, with Gonzalo X Ruiz (oboe) (Avie)

Period-instrument Bach, in this case new performing versions of the familiar Orchestral Suites. It is fairly certain that the versions commonly heard are retouched, with additional instrumentation provided sometimes by Bach himself, and in one case by his son CPE. The scaled-down versions on this disc are based on our understanding of the orchestral resources presumably available when the works were originally composed; the Second Suite is given in a new edition, transposed down a tone, prepared by the American oboeist Gonzalo X Ruiz. The performances are poised and full of joie de vivre, and not once did I miss the trumpets and drums. As usual, Avie's sleeve notes and presentation are excellent.