This Time with Alan Partridge, Series finale, BBC One review - back to his worst |

reviews, news & interviews
This Time with Alan Partridge, Series finale, BBC One review - back to his worst
This Time with Alan Partridge, Series finale, BBC One review - back to his worst
Steve Coogan's alter ego reverts to type as woke Alan has a nightmare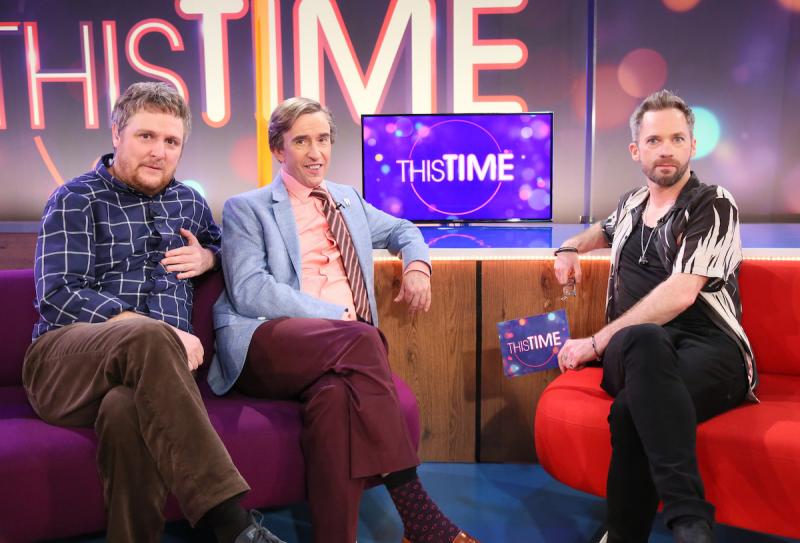 All about the skirt: Simon (Tim Key), Alan Partridge (Steve Coogan), fashion expert Tommy Chaucer (Seb Cardinal
And yet the prime target for Steve Coogan's
satire
was no voice in the wilderness. A lot of viewers professed themselves underwhelmed by the return of Partridge to mainstream broadcasting and voted with their remotes: the show managed to shed a third of his audience between the first and second episode.
One of the disappointments for Partridge fans is that for five episodes he has been on if not best, then better behaviour, suppressing his boorish insecurities and aping the tropes of wokeness. It has been moderately excruciating to watch him control himself into blandness and for the most part he has made an ugly job of it. But the refusal of his perma-smiling sofa-mate Jennie Gresham (Susannah Fielding, pictured below) to crack and display her real feelings helped to keep his true nature equally masked. Bar the determination of roving reporter Ruth Duggan (Lolly Adefope) never to agree with him, there were no provocations for him to react to.
Then, before the opening credits, both presenters whipped the gloves off when Jennie confronted Alan about an insult ("she would smother her own grandmother with a pillow to get on the cover of the Radio Times") that had been overheard and, worse for him, recorded.
For anyone used to the sight of Alan digging ever bigger holes, this was more like it. It was as if vintage Alan had been released from captivity and freed to seek out humiliations. This was two and a half minutes of raw Partridge. The problem, Jennie suggested, was that he hated the fact that she didn't fancy him. "That's the funniest thing I've heard since... 1990," he squealed obnoxiously. That date was not selected at random: Alan made his radio debut in 1991.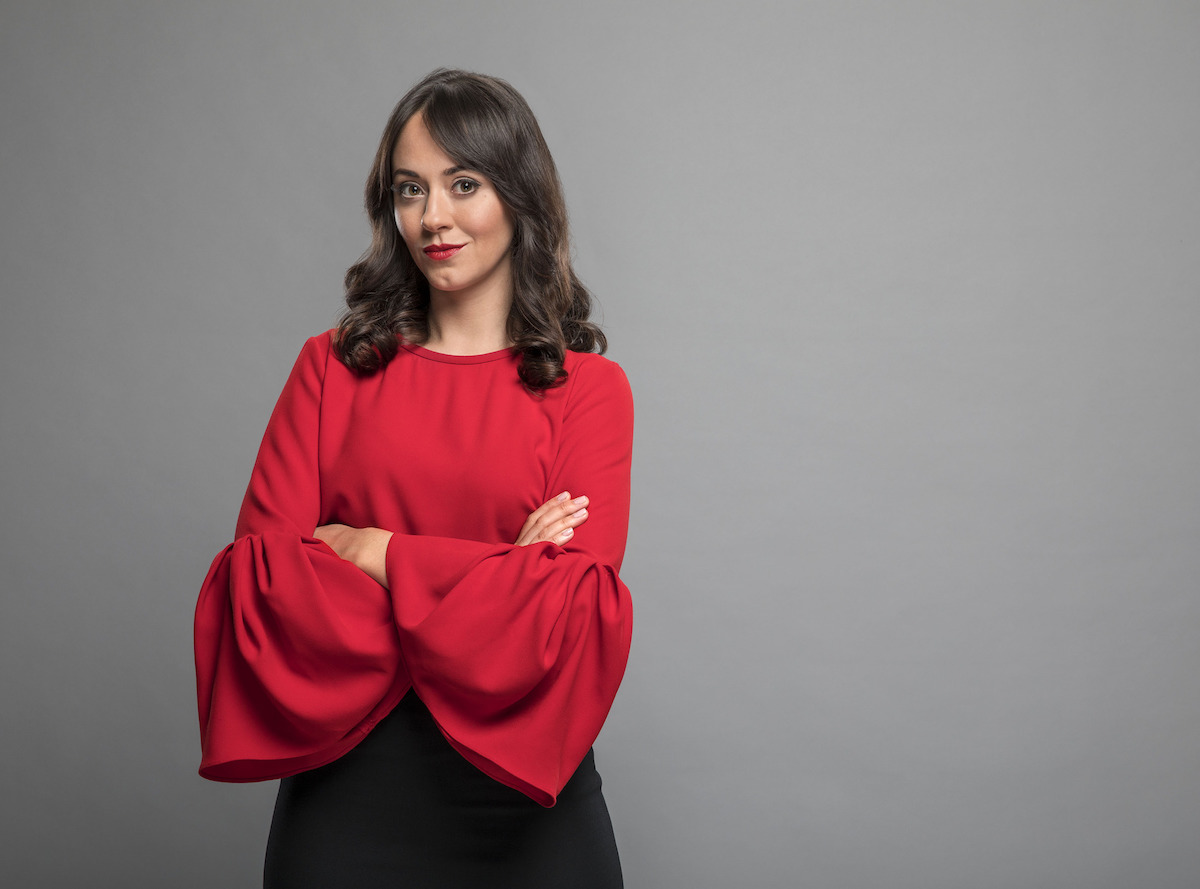 Jennie left him high and dry to present This Time on his own, leaving a question lingering in her wake. "How are you even on this show? Did you win a competition or something?" It's been the beef of some viewers that Steve Coogan and his co-scriptwriters Rob and Neil Gibbons have never quite answered that poser. Sceptics can rest assured that he won't be for long.
With the rapidly enlisted help of Simon (Tim Key) squinting at the autocue, in the course of the show he managed to squeeze in two racist gaffes ("You probably plant drugs on black boys"; "You're not black, are you, Rod?") and disinter his inner Inman in an item about high-street fashions. In our final sighting of him he was being summoned to the office of the Director General and requesting, in a tidy bookend of his first words in the series, a glass of water please. The last time he met the management it did not end well. Not so woke now, at least he's got a reason to suffer all those arse-scratching night terrors.
It can be safely assumed that Alan won't be back on This Time, so where to now? A new series is being filmed next month, presumably spoofing another genre. With luck there'll be a more equal balance between Partridge on camera and off. The problem with This Time is that a magazine format felt a little too diffuse, with no centripetal thread to lock it all together. The last time Alan was in the studio with Knowing Me, Knowing You, the format of the chat show provided a more robust framework.
It would be good for Lynn (Felicity Montagu) who has been underemployed to have more to do, especially after she revealed in passing, and to Alan's utter indifference, that she's clear of cancer. Perhaps we'll even see Sonja again: "helping a Ukrainian to get back on her feet" is a euphemism. And it would be wonderful to witness a resumption of sparring with Jennie, especially now that she's shown her cards. Susannah Fielding, cast as a self-professed nice person, came up with a collectible array of cheerful expressions that managed to speak louder than words. As for Coogan, he took to the job of giving his old alter-ego a fresh coat of paint with a splendid parade of ghastly gurning and vocal contortions. This Time is dead. Long live next time.