Thicker than Water, Series Finale, More4 |

reviews, news & interviews
Thicker than Water, Series Finale, More4
Thicker than Water, Series Finale, More4
Scandi midsummer murders sets us up for series two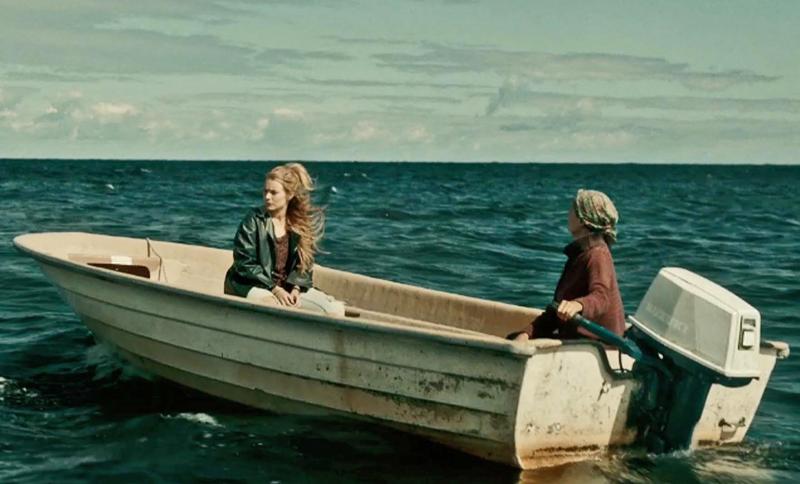 Jonna and Mildred risk a trip on the ocean wave
Any drama in which a crazed crone stares silently at an urn containing the ashes of her murdered husband is not afraid of raising Shakespeare's ghost. It doesn't matter that Gunnar was a philanderer who foolishly went sailing with his lover's husband – his widow still grieves for him even though he died at the end of the last century. Having scattered his ashes in the sea, Mildred the Mad (Johanna Ringbom) immediately ties herself to an anchor and goes overboard. Her companion in the boat, Jonna, who as a child witnessed her father kill Gunnar, once again does nothing.
Ten weeks ago Thicker Than Water began with Jonna's mother summoning her and Lasse and Oskar, her two brothers, to the enchanting island where they grew up in the family guest-house, Waldemars. Their handy-with-his-fists father remains missing (Oskar, it turns out in this final episode, bludgeoned him to death and buried him under the swimming pool). Having spoken to her three children individually, Anna-Lisa rows out to sea and shoots herself. The series explores the tempest that follows.
We dissect the family and its darkest places. No-one is safe

It is no coincidence that Jonna (Aliette Opheim, a baddy in the recent overlooked and underrated 100 Code) is a professional actress. When her mother's will forces the three siblings to stay on the island, working together, until the end of the season – or the proceeds of the sale of the family business will be donated to charity – she joins a local am-dram production of Chekhov. Life, however, is not a bowl of cherries (but the local lingonberries sound intriguing).
The long summer sojourn brings back all kinds of everything – not just murder and suicide, but also tales of betrayal, bouts of illicit sex and oodles of blackmail. Oskar (puppy-eyed Joel Spiro) suspects Lasse (piggy-eyed Björn Bengtsson) of trying to steal Liv, his wife, who was Lasse's childhood sweetheart. Meanwhile the police suspect Lasse of arranging an arson attack on his failing Stockholm restaurant. Lasse's daughter Kim, carrying on with mad Mildred's son, Frederik, is desperate to escape and join her mother in Copenhagen (below, Liv and Oskar argue).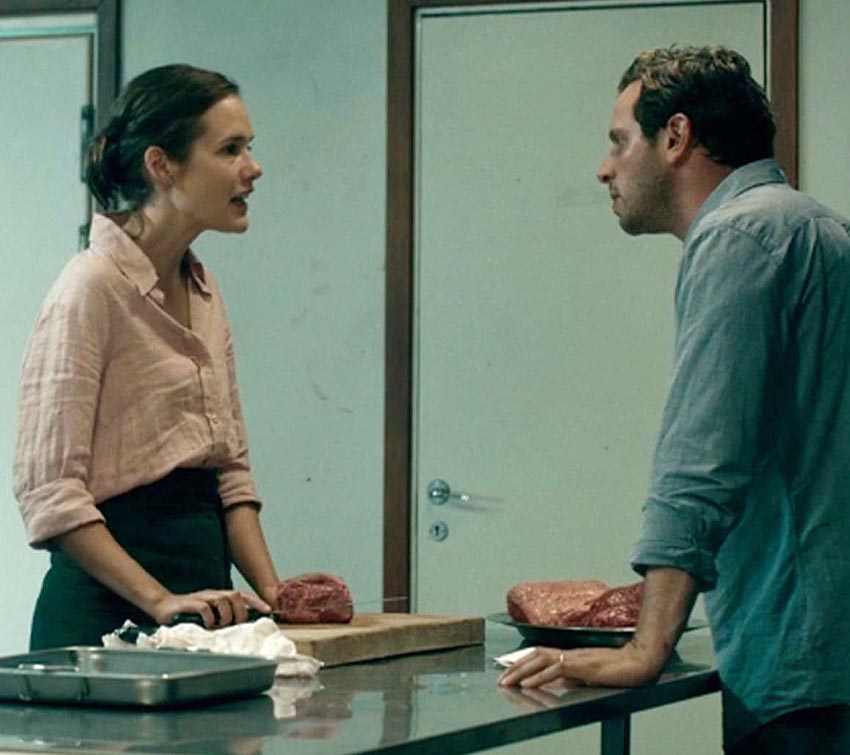 Confused? You're meant to be. A typical tale of Scandinavian skulduggery (the scene in which Oskar digs up his father's corpse is stomach-churning) has been given the full soap treatment. Or, if you prefer, sea-changed into a late romance. Eventually rifts are healed, bargains sealed and sins forgiven. Jonna might as well be announcing the production's mission statement when, citing a newspaper article, she says: "We dissect the family and its darkest places. No-one is safe."
Safe from what? The past, of course. You cannot put it behind you. It is always with us. As they run the shabby guest-house the siblings learn to accommodate it – and themselves. The three leads have all given star performances. In real life their characters, by turns selfish, sexy, petty and selfless, would be insufferable, yet, safe in the arms of a sofa, this viewer at least came to love them. A second series has already been made. Can't wait.