Slow Horses, Apple TV+ review - the sleazy underbelly of the espionage racket |

reviews, news & interviews
Slow Horses, Apple TV+ review - the sleazy underbelly of the espionage racket
Slow Horses, Apple TV+ review - the sleazy underbelly of the espionage racket
Oddballs and losers populate flavourful dramatisation of Mick Herron novel
Anti-hero: Gary Oldman as Jackson Lamb
To a camp bluesy theme tune performed by what sounds like a yowling cat (actually the song's co-writer, Mick Jagger), this prestige production from Apple TV+ opens up the world of the "slow horses", the disgraced spies who are the anti-heroes of Mick Herron's bestselling spy novels.
These sad cases work out their penance to the Service in an outpost near Barbican station called Slough House, hence their nickname, whipped along by their boss, Jackson Lamb, a man of digestive instability and sadistic bent who resents every minute he has to spend with them in spy Siberia, and lets them know it. Only his desire for revenge on "the Park", the high-tech paradise where MI5 are based, drives him off the sofa where he regularly naps, and copiously farts.
Herron fans will find much has made the journey from novel to screen without damage, even the farts. The opening sequence has gone a bit Hollywood, moving the pursuit of a terrorist suspect from Kings Cross station to Stansted airport, but the sad state of Slough House and its workers is faithfully recreated in the adaptation by Will Smith (one of the The Thick of It team), as are chunks of the novel's punchy dialogue. You miss the narrator's acid pronouncements, but there is still ample entertainment on offer. Herron has released six books in the series, with another due in May; AppleTV has a second series on the way already.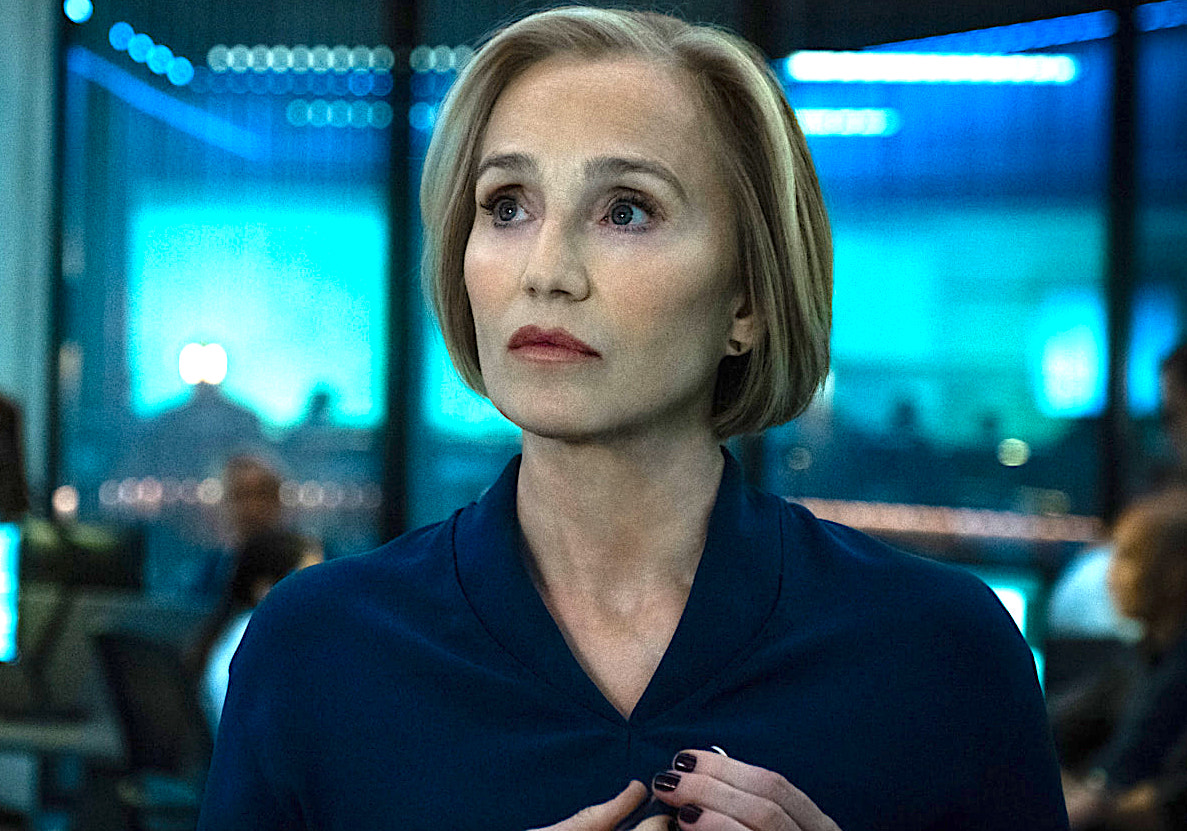 Non-readers of Herron's books, though, may need more than a tube map to work out where they are. What kind of espionage drama is this, exactly? "Moscow rules, cover your back. London rules, cover your arse" is the watchword. All the paraphernalia of the modern spy series is there at the Park – the operations room, the giant surveillance screens, rows of whizz-kids defending the nation with their computer skills. But the action spends more time in a morally grubby London more like 1950s le Carré, and the power dynamic is skewed – the Service are as much the slow horses' enemy as foreign spies and terrorists. It's also brutally funny, and occasionally brutal.
Lamb is the source of much of the caustic wit —"Getting through to you lot is like explaining Norway to a dog," is one of his many putdowns of his team. Gary Oldman tosses off the zingers in a cracked whine, his face largely inscrutable under straggling greasy hair and big specs. I am still not sure he is my idea of Lamb — not quite fat or posh enough. But it works. You can almost smell his unsavouriness. The anti-Lamb is fragrant but ultrafrosty "Lady Di" Taverner, hewn by Kristin Scott Thomas (pictured above) out of a block of ice, who is 2nd Desk at MI5 (over her, in a later episode, is the even fiercer First Desk, Sophie Okonedo).
But key to the enterprise is Jack Lowden's performance as River Cartwright, an MI5 trainee brought low by a serious mistake in a training exercise and now having to grub through a suspect's rancid dustbin contents in rubber gloves. Was he set up by slick posh-boy James "Spider" Webb (Freddie Fox), or is he truly useless, saved from expulsion only by the ex-Service grandfather who raised him? The OB – Old Bastard – is a treasurable turn from Jonathan Pryce (pictured below) in steely-eyed, beetle-browed form and looking not unlike the late le Carré. (His character's name is David, too.)
There is a quiet precision to Lowden's acting, an instinctive ability to convey mood and tone with a hint of a gesture or shift in intonation. As per the novel, he creates a driven character with an inner sadness we don't fully understand. He can run fast, too. When a Muslim student is kidnapped by right-wing extremists in Leeds and threatened with a live-streamed beheading, River races off to join in the rescue, keen to wipe his slate clean.
Unlike Oldman, who has to sit like a beached walrus through much of the first two episodes in a landscape of whisky bottles and overflowing ashtrays. Whose side is he on? And why he is so cruel to his staff, even the traumatised recovering alcoholic who serves as the horses' mousy office manager (pitch-perfect Saskia Reeves) and spends her time bringing Lamb neat stacks of files that he then deliberately knocks off his desk. Slowly the poison of the past rises to the surface.
The whole ensemble is huge fun to watch in action – Samuel West as a slimy right-wing MP; Paul Hilton as a washed up hack, stirring up trouble with a scoop; slow horses Olivia Cooke, Paul Higgins, Dustin Demri-Burns and Rosalind Eleazar; and especially Christopher Chung as their despised colleague Roddy Ho, the creepy sex-obsessed hacker who is one of Herron's finest grotesques. The pace revs up, with a dash of Keystone Cops, when Lamb and the underdogs of Slough House have to take on the "dogs" of the security service. What can this ramshackle band achieve versus the elite of their trade?
This adaptation is a welcome dog-eared antidote to the shiny globe-trotting nonsenses of the Bond franchise. For the slow horses, a trip along the A12, even in a car that purgatorially has a Coldplay track stuck in its CD player, is an awfully big adventure.