Jonathan Meades on France, BBC Four |

reviews, news & interviews
Jonathan Meades on France, BBC Four
Jonathan Meades on France, BBC Four
Enriching and idiosyncratic voyage around both the history of Lorraine and Meades himself
Thursday, 19 January 2012
Jonathan Meades: 'the Simon Schama you only occasionally want to punch'
Jonathan Meades's trawl through France began with the breezy theme tune from 'Allo 'Allo taking an unceremonious tumble from the turntable, signalling an instant war on cliché which continued with the promise of "no Piaf, no Dordogne, no ooh la la, no checked tablecloths". The opening was quintessentially Meades – arch, parodic, iconoclastic, ever so slightly self-mocking. If Rick Stein was watching he'd have suffered a severe case of the shakes.
This was an unvarnished portrait of a nation scrubbed clean of its lipstick, powder and paint.
In the first of three films dissecting the nation that has become "his second country", Meades turned his gaze on Lorraine in the north eastern corner of France, a region shaped by its proximity to – and indeed for long periods it being part of – Germany; we were told the tale of a woman who had lived in the same house her entire life and yet changed nationality four times.
Meades produced more quotable lines in his allotted hour than almost any other TV talking head I can think of
Little wonder this was essentially a thesis on national identity in all its forms (mostly ugly), but like Off-Kilter, his excellent and unsparing recent series on Scotland, it was as much a voyage around our presenter as a travelogue. This was not only partly a personal history but, as the subtitle of this first episode - "Fragments of an Arbitrary Encyclopaedia" – suggested, a diffuse and eccentric one. Meades never talks down but he doesn't talk straight either. He throws ideas into the air like so much confetti in the hope that at least some of the pieces flutter down to find a home. It can occasionally be frustrating but is far preferable to being treated to the sub-CBBC witterings that these days pass for a presentational style in most adult factual output.
The first episode was a sprawling history of the region (and France, and Europe, and art, and culture, and Meades) told in brief chapters and through potted biographies. Traversing the north-east Meades contemplated art nouveau in Nancy ("a Versailles for the people"), Mistral typography, Alsatian cooking and Le Corbusier. He noted that the home region of "celebrity witch" Joan of Arc was a magnet for mystics and animists. A sacred hill's supposedly supernatural qualities were dryly dismissed as being attributable to the "marvels of geological happenstance".
In steering away from the obvious he tended to accentuate the negative. The fact that de Gaulle - for whom "Lorraine stood for France" - chose to live in the area clearly constituted a major black mark. Historical rather than topical in their focus, invariably his thoughts came back to conflict and architecture. He pitted the post-war industrial boom against "social catastrophe and war after war (played four, lost four)". He traced France's far right nationalist streak as a straight line running from L'Action Francaise movement in the late 1800s (a pro-monarchist, pro-Vichy, pro-Mussolini group) to Front National and Jean-Marie Le Pen (who was a member of L'Action Francaise as a young man). Nationalism, he said, was essentially a masochistic animal which "stays wounded and, like Philoctetes, its wounds will never heal".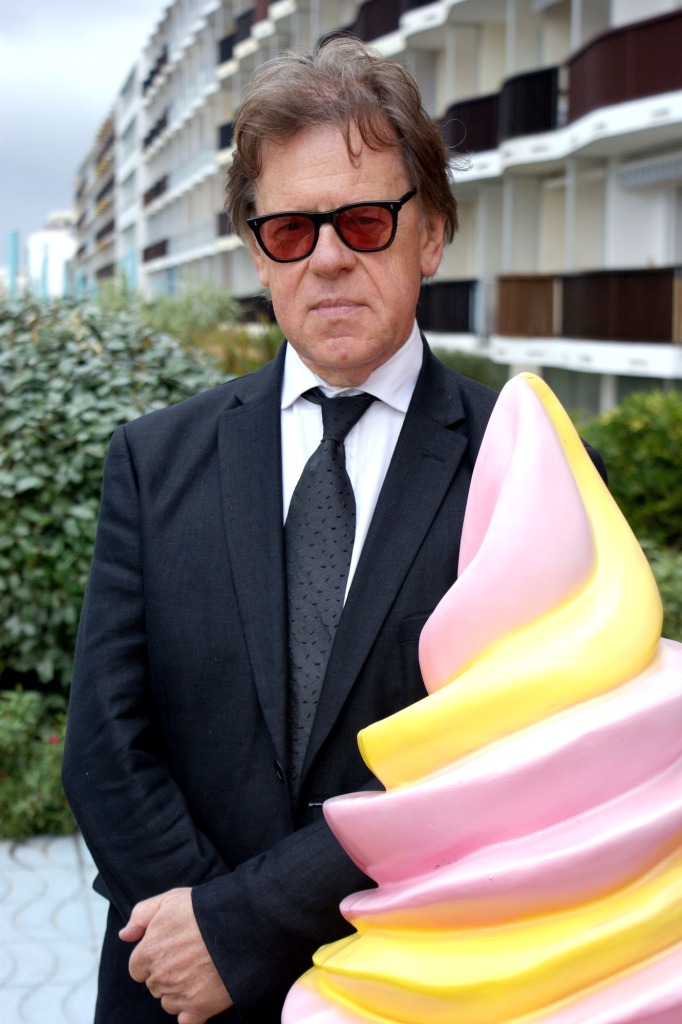 Although capable of the occasional descent into cliché ("there is only one school; the school of talent") Meades still produced more quotable lines in his allotted hour than almost any other TV talking head I can think of. The arrival of Futurism in Ronchamp was celebrated as "the conjunction of France and tomorrow". There existed on the cusp of France and Germany an "architectural apartheid" which discouraged a fusion of styles. The war memorial in Verdun, where 300,000 lives were lost in 1916, was furiously described as "a 140-metre long betrayal of the dead".
As romance and sentiment were being knocked for six we learned a lot of new things and also saw familiar subjects from fresh angles. Standing in a series of slightly surreal and incongruous locations, looking as though the coat hanger was still wedged in the back of his coat, Meades appeared more than ever like the Simon Schama you only occasionally want to punch. Self parody has become an ingrained part of his charm. Of local politician and (of course) nationalist Maurice Barrès, the man wearing the silly shades and knowing smirk said: "Much of what he wrote was absolute tosh, but he wrote it captivatingly". Was this a playful little dig at himself? If so, it was misplaced.
Meades never talks down but he doesn't talk straight either
Explore topics
Share this article