Horror Europa with Mark Gatiss, BBC Four |

reviews, news & interviews
Horror Europa with Mark Gatiss, BBC Four
Horror Europa with Mark Gatiss, BBC Four
A winning under-the-surface travelogue through European horror cinema
Wednesday, 31 October 2012
Mark Gatiss at 'Nosferatu's' Slovakian castle: never derailed by unfettered enthusiasm
With Horror Europa, Mark Gatiss provided further confirmation that he's now one the most astute, likeable and measured figures contributing to our current cultural landscape. His approach is entirely personal, but never derailed by unfettered enthusiasm or formless digression.
A cross-border journey through continental European horror film,
Horror Europa
was a treat and leagues beyond the celebration of schlock its near-Halloween scheduling and hackneyed title sequence initially suggested.
Gatiss rounded up some subjects that didn't surprise too much: the Italian director Dario Argento, French actor Edith Scob, an insightful Guillermo del Toro (who, although Mexican, has reshaped Spanish-language genre cinema). Otherwise, Horror Europa was an eye-opener and not really about the films, their directors and who was in them. It was about what they told Gatiss about the countries that birthed them.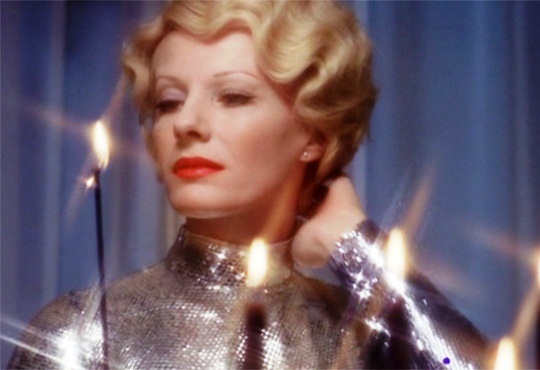 The trip began in Belgium, in the wind-battered coastal resort and port of Ostend, the setting of 1971's Daughters of Darkness. A dreamlike narcosis of a lesbian vampire film, it was directed by Harry Kümel, who explained to Gatiss that the leads – including an otherworldly Delphine Seyrig (pictured above right, in Daughters of Darkness) - were styled on Weimar and Nazi-era stereotypes and tropes. Kümel was looking to Belgium's relations with its German neighbour. Clad throughout in a natty blue suit and brogues, Gatiss nodded amiably as the director laid out his serious intent. Even so, sex and blood had to be the film's draw.
Scene set, the cinema of Germany was the next stop, with a visit to the Slovakian castle where FW Murnau filmed Nosferatu. According to Gatiss, for horror cinema the inter-war period belonged to Germany. So much so that Germans fleeing the rise of the Nazis directly shaped the horror films of America's Universal Studios. Not that that prevented Joseph Goebbels ringing the actor Conrad Veidt, then in exile in London, and wheedlingly trying to get him to return to Germany. How Veidt would have fitted into the string of Nazi-era mountain-and-myth films that were then approved viewing we were left to conjure with.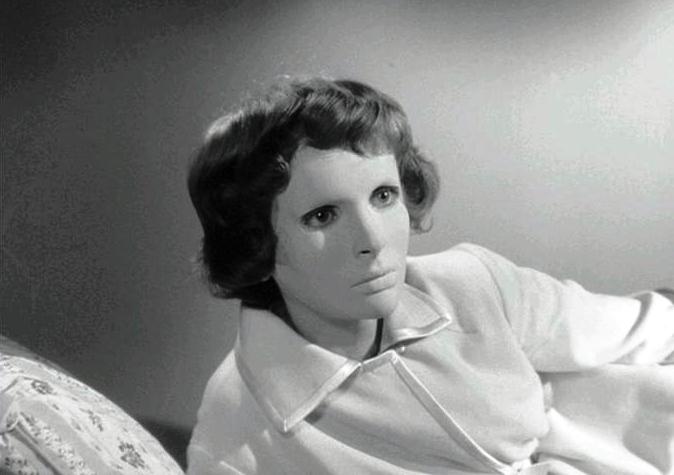 Just as fascinating was Fifties French horror and its pass-the-parcel relationship to Hollywood, and specifically to Alfred Hitchcock. Clouzot's still perverse and shocking Les Diaboliques was the benchmark, based on a book by Boileau-Narcejac, the writing duo to whom Hitchcock subsequently made overtures. Vertigo was the result. But the Edith Scob-starring Eyes Without a Face, also based on a Boileau-Narcejac book, could never have been made in America or even Britain (pictured above left, Edith Scob in Eyes Without a Face). Gatiss dug into the duality central to these French films and its roots in the country's World War II stance.
Italy was next with the growth of a unique strand of filmmaking, exemplified by Mario Bava and Dario Argento. This climaxed with the films that would become video nasties, a dead end it was impossible to develop beyond.
Beyond Kümel and Scob, the real feather in the cap was speaking to the Spanish director Narciso Ibáñez Serrador, whose deeply strange films explored the relationship of Spain to how it was perceived by the outside world during a period when hordes of Brits were holidaying there. His Who Can Kill a Child? (1976), an über Midwich Cuckoos, remains genuinely disturbing.
Channel 4 has previously ventured into this territory, but their past offerings had a slightly jokey, wearing-the-badge-of-kitsch feel. Great though those programmes were, Horror Europa left them standing by parking the gee-whiz and digging under the surface. It did feel, however, as though Horror Europa should have been a series, a follow-up to Gatiss's super A History of Horror from 2010. He signed off by gleefully wondering what treats might come along next, suggesting it won't be long before Gatiss has more to share.
Watch the trailer for Harry Kümel's Daughters of Darkness

Gatiss nodded amiably as director Harry Kümel laid out his serious intent. Even so, sex and blood had to be the draw
Share this article