Hilary Mantel: Return to Wolf Hall, BBC Two review - the storyteller and the truth |

reviews, news & interviews
Hilary Mantel: Return to Wolf Hall, BBC Two review - the storyteller and the truth
Hilary Mantel: Return to Wolf Hall, BBC Two review - the storyteller and the truth
The past in the present, engagingly explored by a fascinating personality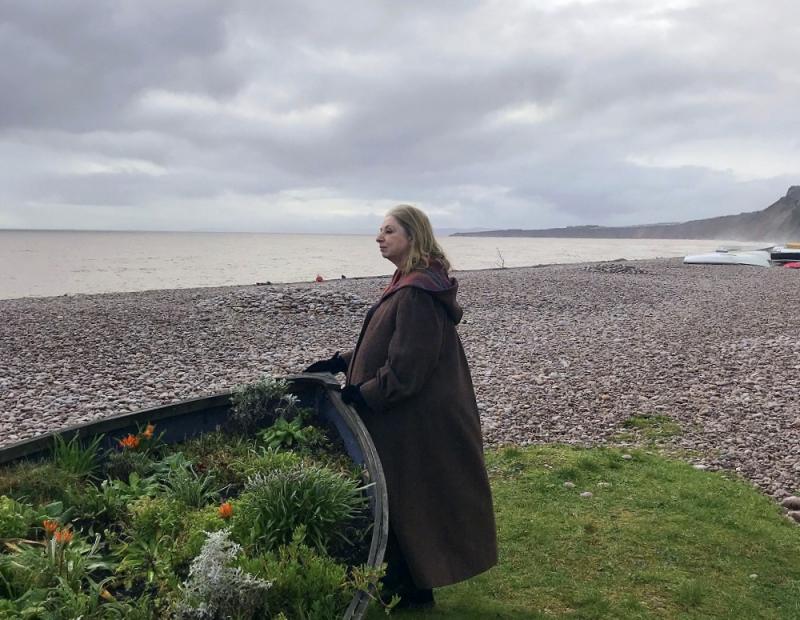 Hilary Mantel on the beach at Budleigh Salterton
Spectacular success couldn't have happened to a more interesting person, or a better writer.
The pithy but imaginative prose in the third and final instalment of Hilary Mantel's Thomas Cromwell trilogy,
The Mirror & the Light
, which as you may just have heard was published this week, flies off the page in readings by Ben Miles, Nathaniel Parker and Lydia Leonard of the
RSC
's
Wolf Hall
adaptation and Shiloh Coke (Lady Anne Clifford in
Emilia
at Shakespeare's Globe). There are commentaries by three men very well acquainted with Mantel's progress - you'd like at least one woman - but the author holds most of the focus, with wit, wistfulness, poised self-knowledge and the occasional tears.
Director Ian Denyer keeps a tight rein on the (historical) subject to hand: you wouldn't know that Mantel is the most wide-ranging author of our time, with radically different settings for each of her masterly novels until, of course, we reach the consistency of Cromwelliana. Evocatively filmed locations are potent, circumscribed: Derbyshire, Mantel's seaside residence at Budleigh Salterton, visits to a tannery (Mantel there pictured below) and Wolf Hall itself.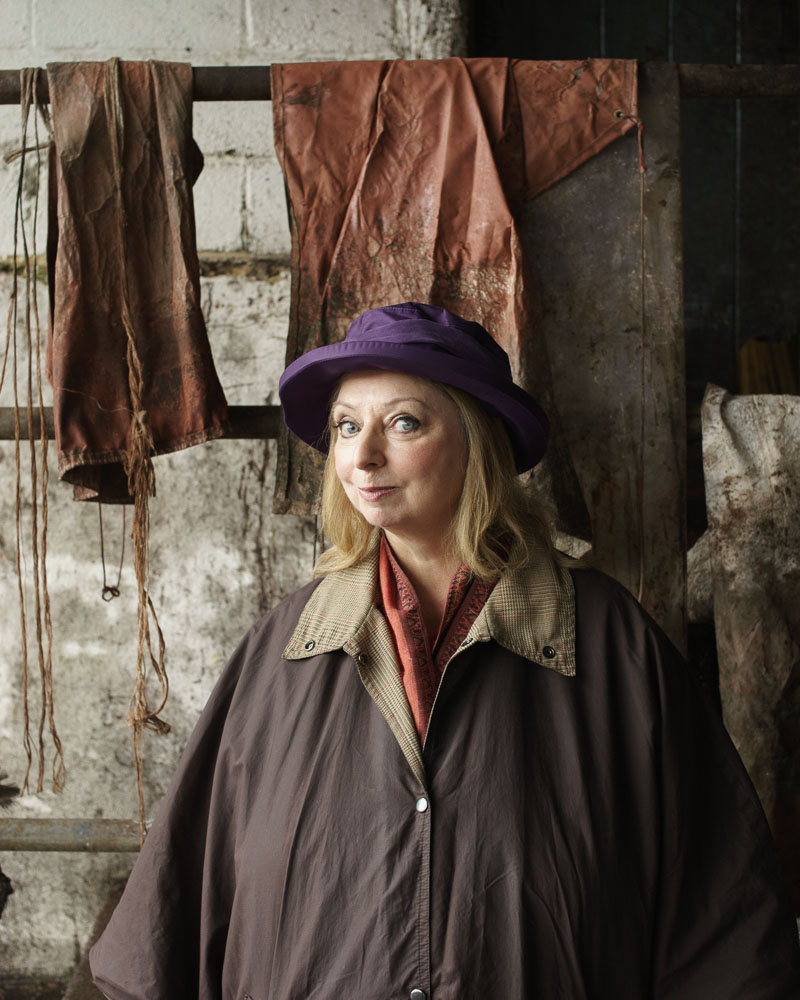 The only other of her works to get a look-in is the memoir Giving Up the Ghost, half of it - unusually, as Professor Jon Mullan notes here - devoted to the author's life up to the age of 10. Just enough of the autobiographical background about working-class life in the mill village of Hadfield, Derbyshire flavours the early stages; there's a parallel, Mantel acknowledges, in her and Cromwell's progress from the margins to the centre.
Yet it's the life of the imagination that counts for one who "breathed in stories" from birth ("I came out of an ink blot"). Formative experiences that relate to passages and issues in The Mirror & the Light are highlighted: the "formless, borderless evil" that visited the seven-year-old in the grass of the back yard (ghosts of one kind or another always haunt Mantel's Tudors), the supreme virtue of a relative taking a prison sentence for the theft of some coal in place of another who couldn't have survived it, a father who allowed himself to be "disappeared" for too much of her young life. the brutality of schooling by uneducated nuns - "childminding with violence" - in a place where, revisiting it, she finds that "childhood misery seeps out of the walls".
Almost paradoxically given the fantastical flights of her writing, Mantel has been a tireless gatherer of material - one notebook is devoted entirely to jousting and tennis - to try and understand Tudor sense and sensibility (historian Diarmid MacCulloch declares she's one of the few novelists he can read without flinching at period-detail missteps). But there's still acknowledgment of why a novelist is different from a historian, the filling in of the spaces : "writing unfolds what you need to understand and what's missing" - and how the vivid use of the present tense allows us to accompany characters who have no idea of their fates; history is robbed of its inevitability (pictured below: Ben Miles, the RSC's Cromwell, with Mantel).
The beginning and the (official) end of Mantel's 15-year journey with Thomas Cromwell have an almost vatic or supernatural quality. Her decisions about how to start were taken "in seconds": the period of the novel was also the present to her, and then she knew she was "behind Thomas Cromwell's eyes". This, the evocation of how she cried over her Sainsbury's groceries in the supermarket at her protagonist's end and the narrative of Henry VIII's portrait falling off the wall the night she'd finished it all and "passed a very disturbed night", would seem fanciful from a less grounded, candid human being. Mantel has always known her worth, and describes herself disarmingly as "ferociously ambitious to do very good work". She has, always; and now that she has completed two books on familiar territory established by Wolf Hall itself, her next move is bound to take us by surprise.
The Mirror & the Light to be reviewed among next Sunday's books
Almost paradoxically given the fantastical flights of her writing, Mantel has been a tireless gatherer of material
rating
Explore topics
Share this article