The Flight Attendant, Sky One review - first-class entertainment |

reviews, news & interviews
The Flight Attendant, Sky One review - first-class entertainment
The Flight Attendant, Sky One review - first-class entertainment
Turbulence, murder and one-night stands: Kaley Cuoco excels as a hard-drinking air stewardess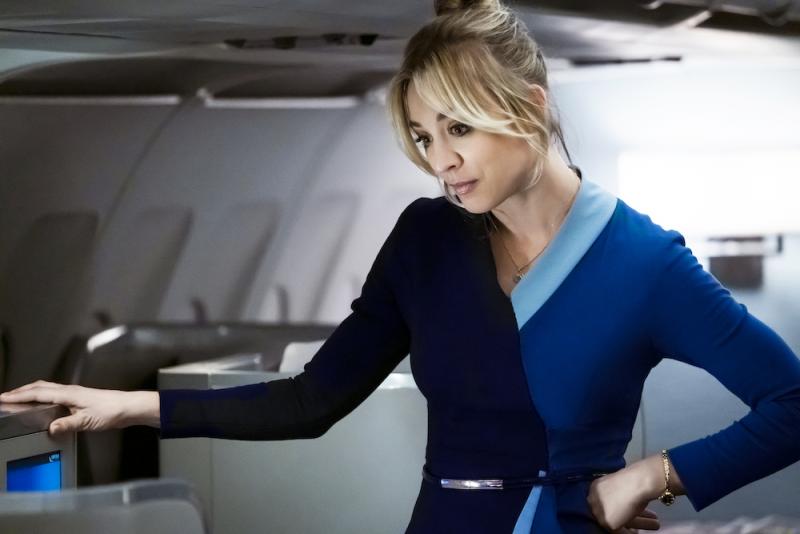 Would you like a beverage? Kaley Cuoco as Cassie Bowden
"I get to see all these beautiful places and look passengers right in the eye and say the word trash." Meet Cassie Bowden (the excellent Kaley Cuoco), flight attendant on Imperial Atlantic Airways. In firm denial about her alcohol problem, she knocks back myriads of vodka miniatures onboard, parties hard in cities the world over, has one-night stands after black-out benders ("Thank you for the effort.
Good job," she says to one man, unclear as to who he is or what he's doing in bed in her New York apartment) but still makes the JFK to Bangkok flight by the skin of her teeth, looking fresh as a daisy.
The Flight Attendant ticks many boxes. Created by Steve Yockey and with Cuoco, channelling her wine-swigging character Penny in The Big Bang Theory but going much deeper, as an executive producer, the series is witty, fast-paced and stylish, with great Sixties-style opening graphics (hints of Mad Men and Hitchcock) as well as a split-screen technique that works very well. And it's wild, wacky and brilliantly acted – Cassie is a real tour de force – with enticing international travel as part of its raison d'être.
Rather posh travel, mind you: Cassie and her older colleague Megan (Rosie Perez), elegantly clad in blue uniforms, are in charge of the first-class cabin. In Cassie's case, on that flight to Bangkok, it's seat 3C, occupied by the handsome Alex Sokolov (Michiel Huisman; Game of Thrones; Orphan Black; The Other Lamb, pictured below) that keeps her busy. He asks her out for dinner, followed by drinking, hot tubs and sex in his hotel room, not that she can remember anything afterwards. And the next morning she wakes up next to his blood-soaked dead body. It's a black-out from hell.
Not surprisingly, the endearingly chaotic Cassie goes into panic mode. Could she have slit his throat? No, she decides. "I'm a public nudity, yelling in the subway kind of drunk. I did not kill you," she tells dead Alex, who is constantly in her head, providing encouragement – "I think you remember more than you think you do" – as she tries to plumb her memory for fragments of clues. And along the way she bumps into equally fragmented childhood memories, some of them featuring rabbits, blood and beer. Is Cassie's messed-up head actually a result of unprocessed childhood trauma?
The ongoing vodka addiction doesn't help her sanity, but luckily her best friend Ani (the intriguing Zosia Mamet, pictured below left) is a lawyer – a quirky, efficient one, sometimes stern but always with a positive spin on things. "If you got back in bed with a dead man, it's a thing that happened, it doesn't define you. You were black-out drunk and that could have happened to anyone," she tells Cassie, somewhat unconvincingly.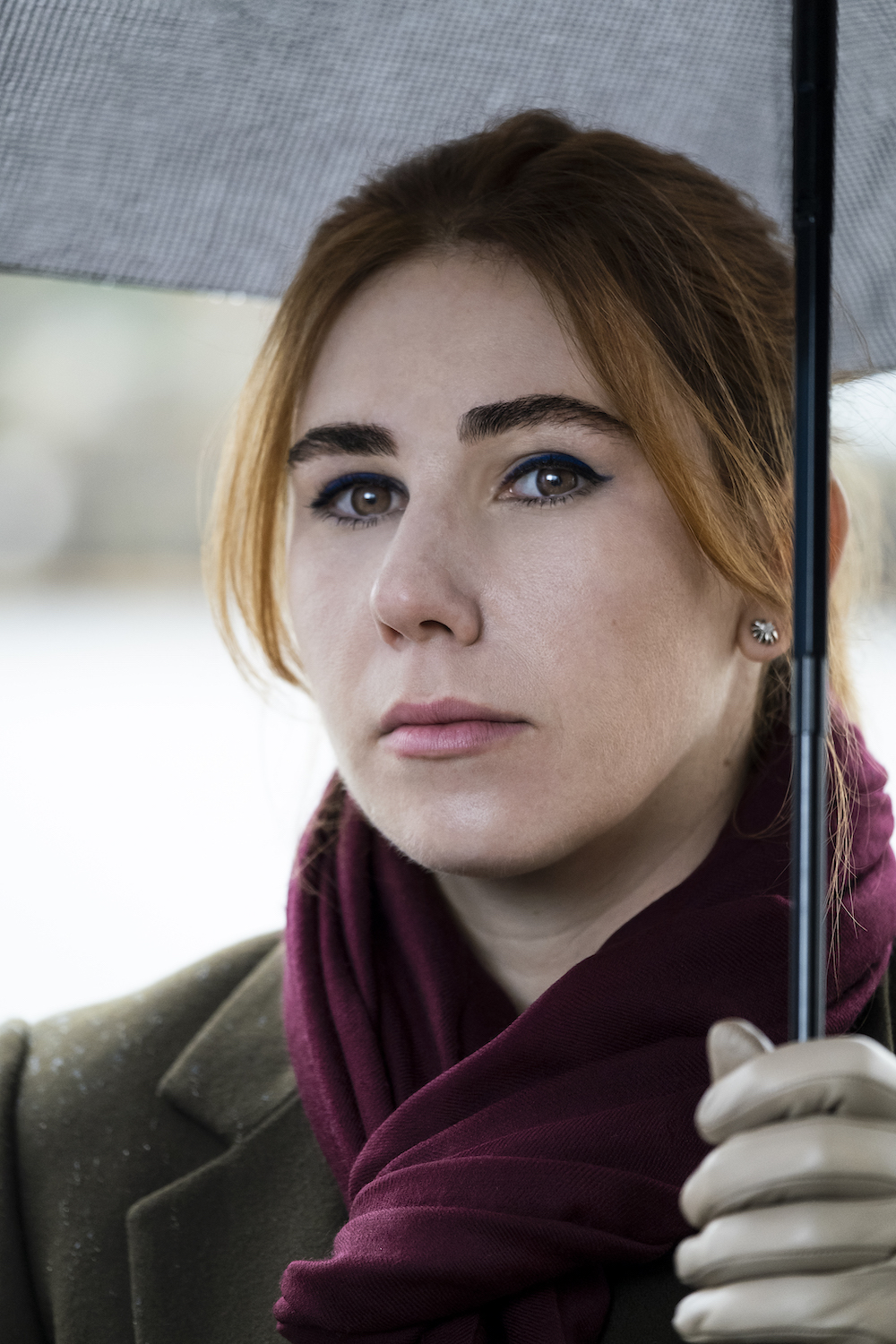 Ani is well versed in dealing with the FBI, represented by special agents Kim and Van (Merle Dandridge and Nolan Gerard Funk), a quarrelsome duo. "You fit the FBI's male, pale, Yale culture to a T," an exasperated Kim, who is not convinced of Cassie's guilt, tells Van, who is. She does keep incriminating herself, after all.
The Flight Attendant, which is adapted from Chris Bohjalian's 2018 novel of the same name, keeps several other plot lines spinning skilfully. There's more to Long Island mom Megan than meets the eye, for instance. And Cassie's relationship with her gay brother Davey (TR Knight; Grey's Anatomy) is full of spills, chills and angst. He's the sensible one, though anyone is sensible compared to Cassie, and is married with two daughters. It seems he's worked through some of that childhood trauma, but he's beginning to despair of Cassie ever confronting reality. Will she remain in flight, as she has all her life? Or will solving the murder mystery bring her closer to finding herself? The last episode – there are eight – may resolve things a little too nicely, but The Flight Attendant keeps us in suspense throughout.