theartsdesk on Vinyl 37: Cocteau Twins, Stranger Things OST, Watain, Ryuichi Sakamoto and more |

reviews, news & interviews
theartsdesk on Vinyl 37: Cocteau Twins, Stranger Things OST, Watain, Ryuichi Sakamoto and more
theartsdesk on Vinyl 37: Cocteau Twins, Stranger Things OST, Watain, Ryuichi Sakamoto and more
The widest-ranging record reviews in this galaxy
Tuesday, 27 February 2018
Gently does it
Without further ado, let's cut straight to it. Below theartsdesk on Vinyl offers over 30 records reviewed, running the gamut from Adult Orientated Rock to steel-hard techno via the sweetest, liveliest pop. Dive in!
VINYL OF THE MONTH 1
Zoë Mc Pherson String Figures (SVS)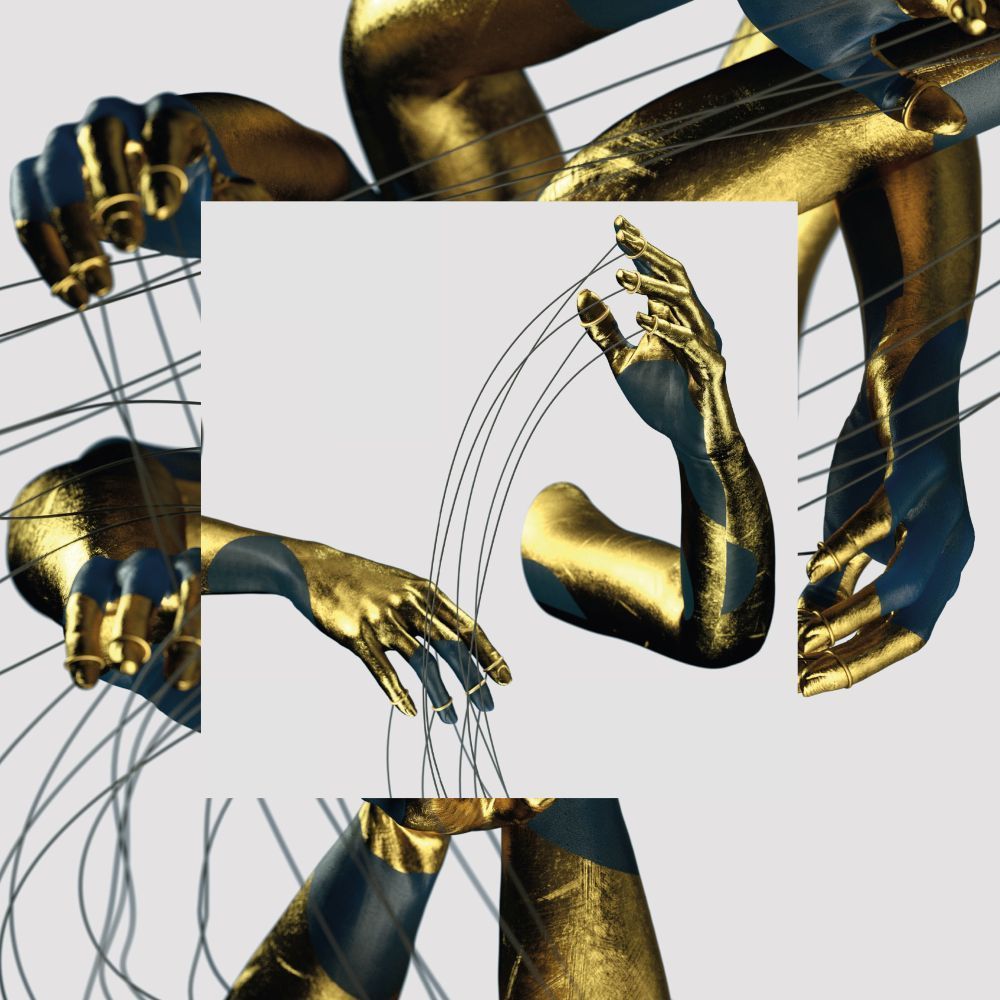 Where to begin with this one? Zoe Mc Pherson [sic] is a Brussels-based producer of French-Northern Irish extraction who collects field recordings around the world, from Indonesia to Greenland, then works with the accomplished percussionist Falk Schrauwen, and a load of electronic equipment, to turn them into something thrilling. String Figures has a techno aspect, in the hum and buzz of its machines, but is also much more organic, the rhythms emanating a funkiness, didgeridoo-ish sounds swerving in and out, and all those other recordings she's made carefully built into it, adding up to something amazing. There's singing here and there too, folk tales and samples. What a melée! And yet it works. It's not one for those desiring the mainline train of Shawn Mendes, Sam Smith, Sheeran, the Gallagher Brothers et al, clearly, but for anyone who wishes to hear one of the year's most fascinating, invigorating vanguard records, it's a one stop shop.
VINYL OF THE MONTH 2
Raf Rundell Stop Lying (1965)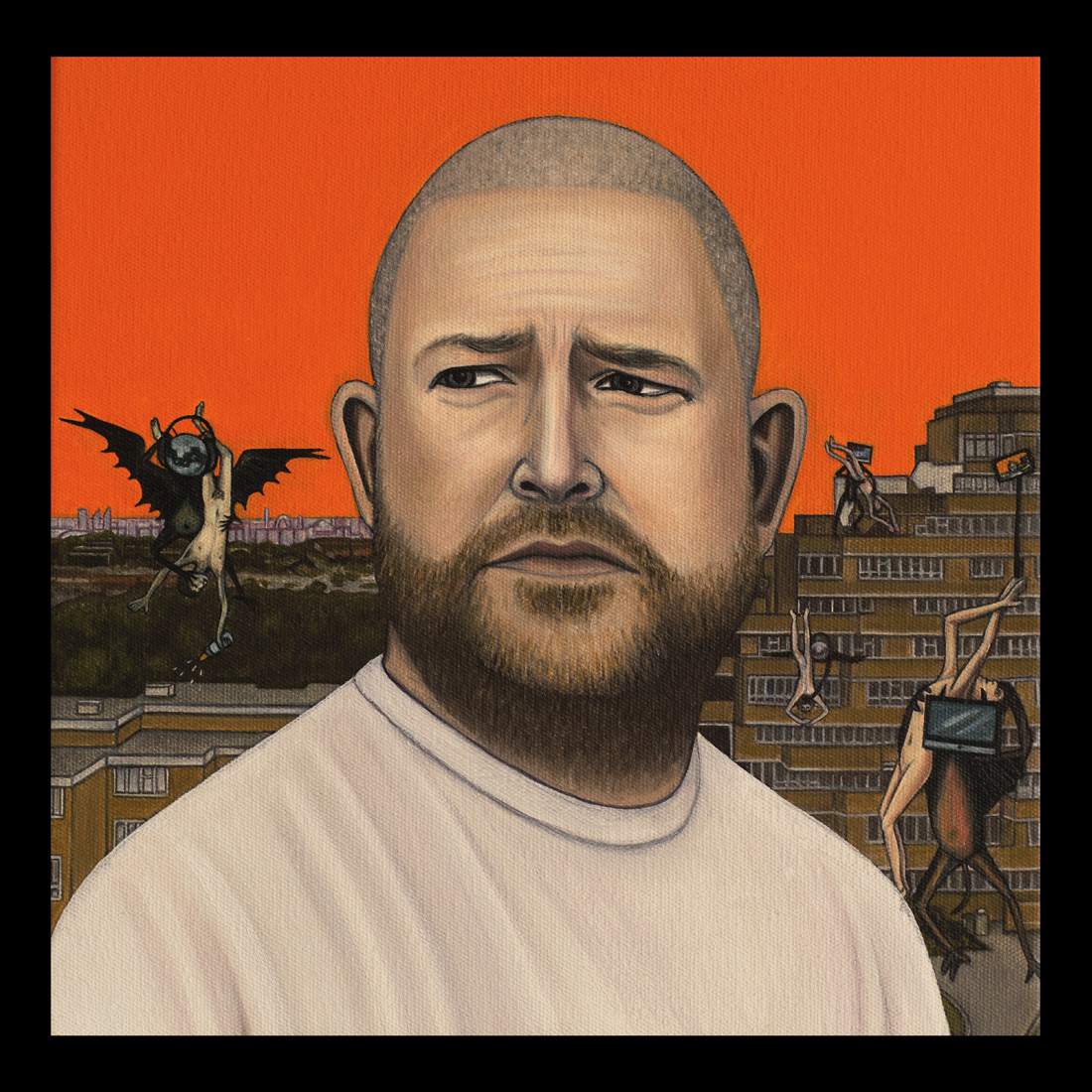 The singer-producer from The 2 Bears fires out his second solo album and it's a significant step on from his intriguing but patchy 2016 debut. He has a warm soulful voice that often sits between Damon Albarn and Peter Gabriel and, indeed, the music here sometimes bears a passing resemblance to the poppier, less frantic material the Blur singer has created in the 21st century. Rundell is also quite capable of a Prince-ish falsetto, as on the party-funker "Sweet Cheeks", or even dryly rapping, as on "Ric Flair". Stylistically, he wanders wherever he fancies, from the Vince Clarke-esque "Falling Out" to the brassed-up and dub-bouncy title track. Throughout there's a loose theme, never over-hyped, of a society at odds with itself as a result of communication technology (which the cover art emphasises). Raf Rundell is not a young upstart, wide-eyed and fresh out of his teens, but he doesn't care about that and nor should we. His experience bleeds into his music, giving it a maturity that belies its lightness. He is developing into a true artist. If he can nail things live throughout the festival season many will still be talking about this album at the year's end and beyond. And any album that contains the line "I was in the rave when you were making trip hop" is always going to get the vote round these parts.
U.S. Girls In a Poem Unlimited (4AD)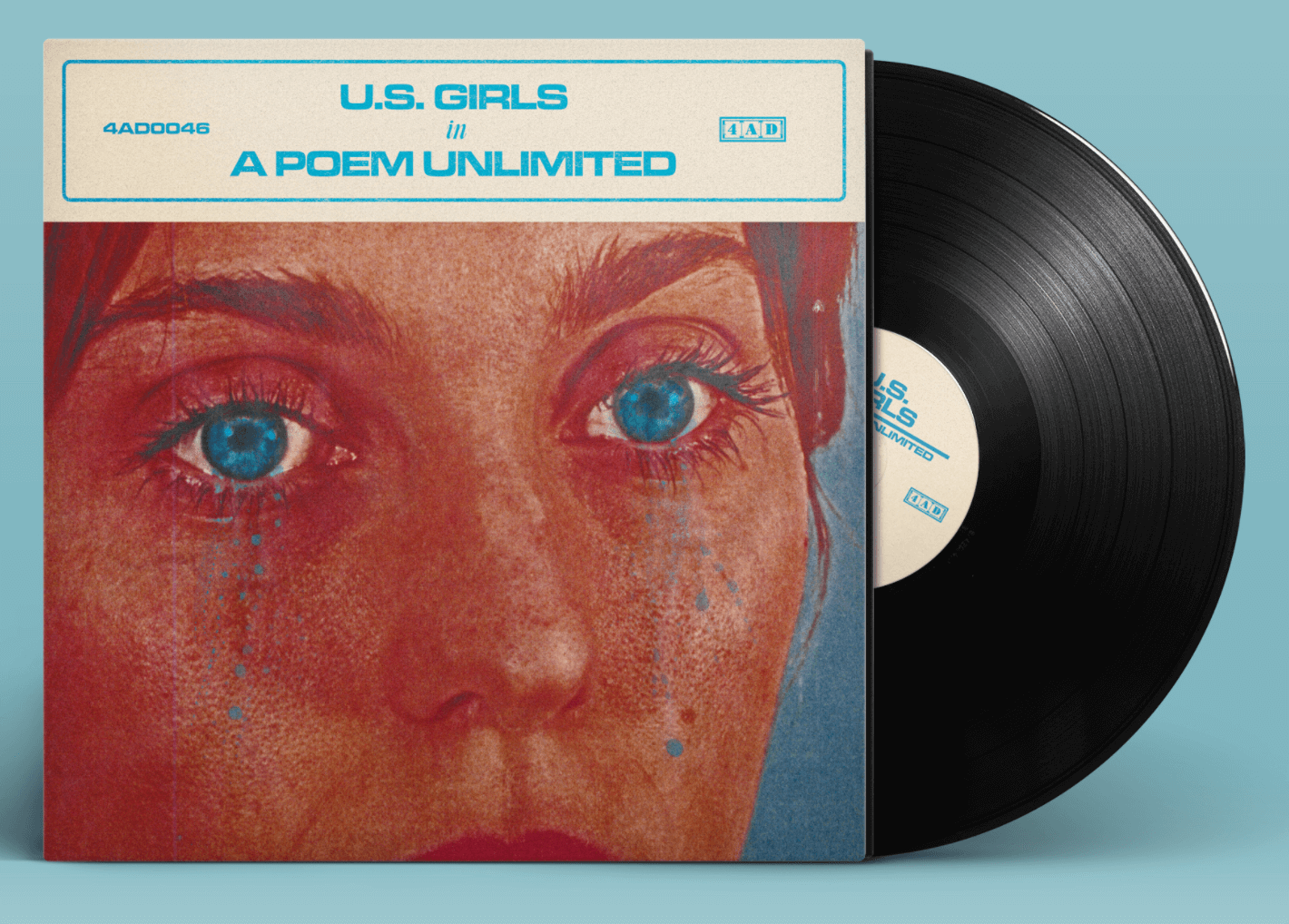 During a 10-year career, American-Canadian musician Meg Remy has travelled, via six albums, plus various singles and EPs, from lo-fi drone-pulse raging to the glitchdelic sampling antics of her last album, Half Free, her first for 4AD. This time around, however, she's pushed the pop boat out. That's not to say she's gone soft or predictable, far from it. In a Poem Unlimited is rife with poetically stated sexual politics ("There are scores of us born in the silent spring/Whose wombs don't take, won't bear anything" – "Rage of Plastics") but the music here, while sufficiently bouncy and pointy, is also light and tuneful (apart from the one rock-out, "Incidental Boogie"). It takes in anything from the scratch-tastic "Pearly Gates" to the glimmering Kate Bush-like "Velvet 4 Sale" to various proto-Moroder bits'n'bobs. Imagine a fusion of St Vincent, Beck and Christine and the Queens and you'll be some of the way there. If you weren't already, one to watch out for, for sure.
Cocteau Twins Head Over Heels + Treasure (4AD)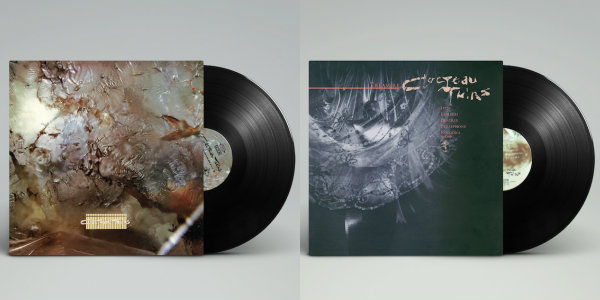 These two reissues, the Cocteau Twins' second and third albums, date from a period when the band were defining not only their own sound but a sound that would cast a giant shadow over rock and pop. Their influence can be heard in everyone from Björk to Beach House, from Paloma Faith to the entire "shoegaze" movement. Between these albums, released in 1983 and 1984, respectively, you can hear them developing fast into what they were to become. Head Over Heels, then, made following the departure of original member Will Heggie, was made by the duo, then a couple, of guitarist Robin Guthrie and vocalist Elizabeth Fraser. It contains the single "Sugar Hiccup" which represents their ethereally cutesy side but also has a post-punk punch; "In Our Angelhood" rocks out while the catchy "Multifoiled" is almost power pop. With Treasure, however, they have new member Simon Raymonde on board, who brings an added understanding of production and synthesizer technology that moved the band towards a more narcotised, floaty sound, highlighting Fraser's extraordinary voice, while her stream-of-consciousness dream imagery lyrics only add to the overall sense of otherness. They have grown from post-punk/indie/jangle into something entirely new. If it doesn't sound as unique today as it did in the mid-Eighties, due to the vast number of imitators since, it still has a sense of wide-eyed wonder and newness about it, a return to the source.
Jamaica Suk Art vs. War (Gradient) + BUSZ™ Symmetry Pt.2 (Beef)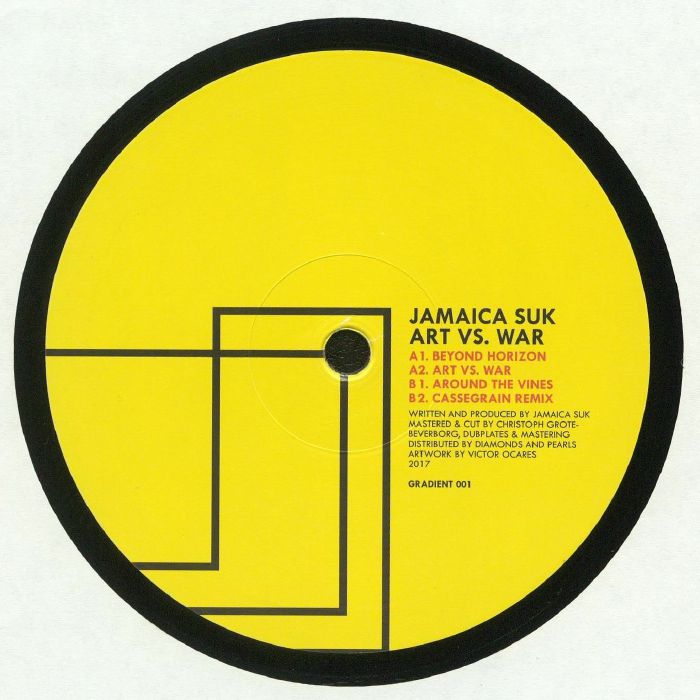 One of the oddest things about techno is what differentiates one lot of four-to-the-floor, atonal machine battering from another, rendering one fantastically invigorating and the other simply something a DJ would play, mostly forgotten afterwards by their audience. For instance, on the one hand we have Berlin-based Californian DJ Jamaica Suk who has spoken of her love for modern classical minimalism and post-rock, so the logical conclusion would be that these disciplines might bleed nuance and layering into her work. Instead, on the Art vs War EP only the title track's plinky bleepiness veers even slightly from characterless semi-industrial hammering. One just for the DJs who like it rough'n'raw.
On the other hand, BUSZ™ - AKA Chilean producer Pier Bucci and his associate Oskar Szafraniec – drop four cuts of stentorian crunch on a taster for their forthcoming album, alongside three remixes. The track is called "Dubai" and the original and DJ Schwa mixes have a clean, polished thrust that rocks, but it's the B-side where things become more interesting. London underground techno don Rommek rerubs things until they glint in the ear like a knife blade half-seen in a shadowed hand under glowering Eastern European city street-lights; best of the bunch is Polish producer Kuba Sojka's take, which isn't bothered so much about toughness but achieves weight via a grumbling moodiness through which shards of synth melody can be detected. It's not in the classic league but it's also more than simply a tool.
Pillow Queens State of the States EP (Specialist Subject)
Defining themselves as a "queer, all-girl Irish rock group" Pillow Queens from Dublin certainly make no bones with their accents, with the song "Favourite" particularly being delivered in an enjoyably thick brogue. The EP consists of four songs on one side of transparent cadet blue vinyl in an art/lyric inner sleeve, and it's clear from the contents that the quartet have a solid grasp of guitar pop dynamics. Every tune is catchy but also impassioned, with just a seasoning of punk fizz and feisty lyrics about relationship tangles and self-worth ("You look like a slap in the face/Excuse me while I pick my jaw up/And follow the look on your face!"). That this only their second proper single bodes well for the future.
Timothy Didymus Kosmische Glass (Beatabet) + Alva Noto & Ryuichi Sakamoto Glass (Notion) + Mika Vaino/Ryoji Ikeda/Alva Noto Live 2002 (Notion)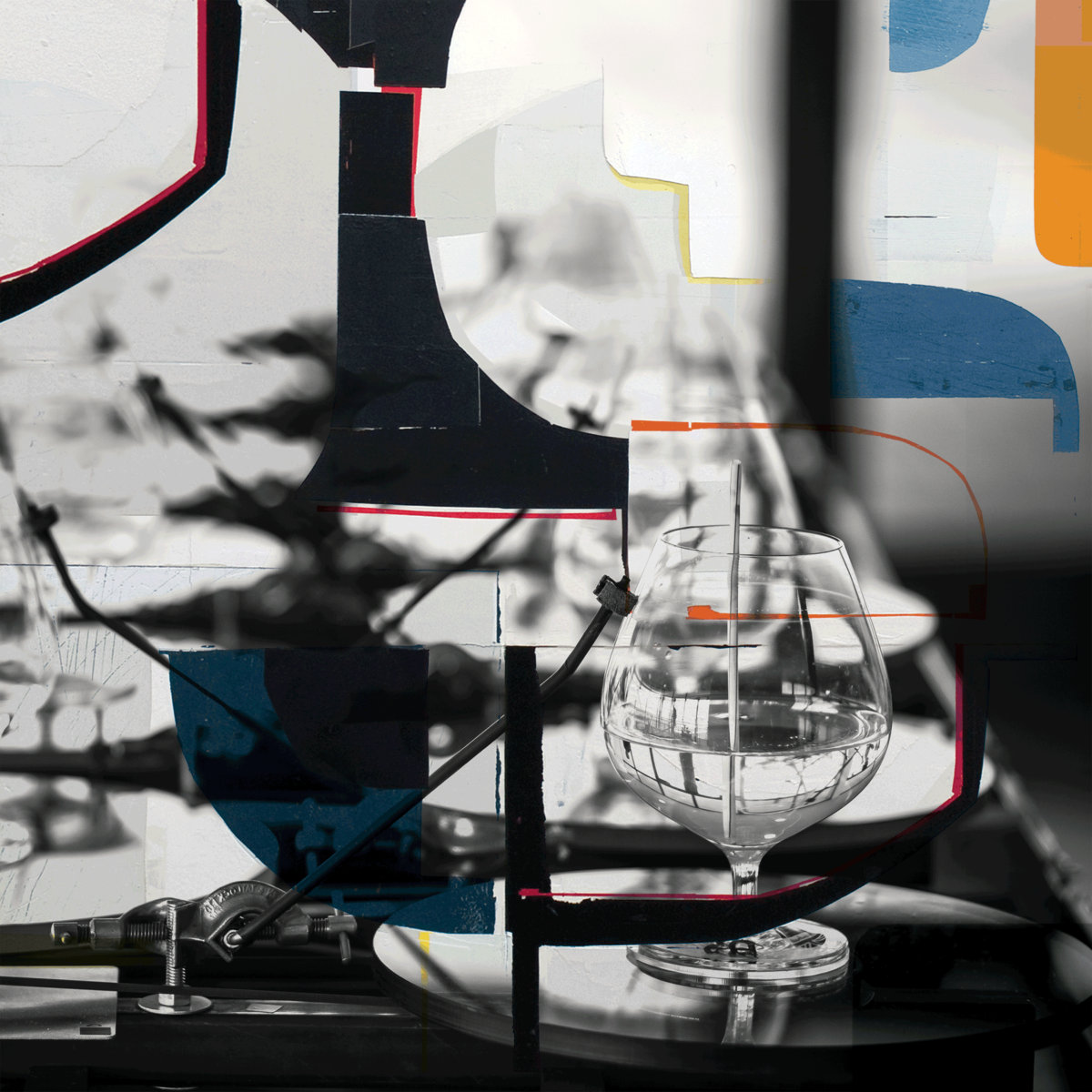 Three releases from a variety of ambient masters. First off is Brit south-coast avant-gardist Timothy Didymus who's usually up to things like burning a piano in a field and turning the resulting sounds, live, into a performance. Perhaps his most astounding current venture, however, is Kosmische Glass, wherein he performs live with multiple glasses spinning on turntables, each filled with water to carefully calibrated levels and "played" with MIDI-controlled, dampened, fabric-headed miniature hammers, drawing forth tones. His limited edition album, which arrives with a 12" x 12" eye-frying Bridget Riley-style spiral print, proves this is no fool's errand. It is a thing of floating loveliness, ethereal even, akin to some of Eno's best 1970s ambient work. And talking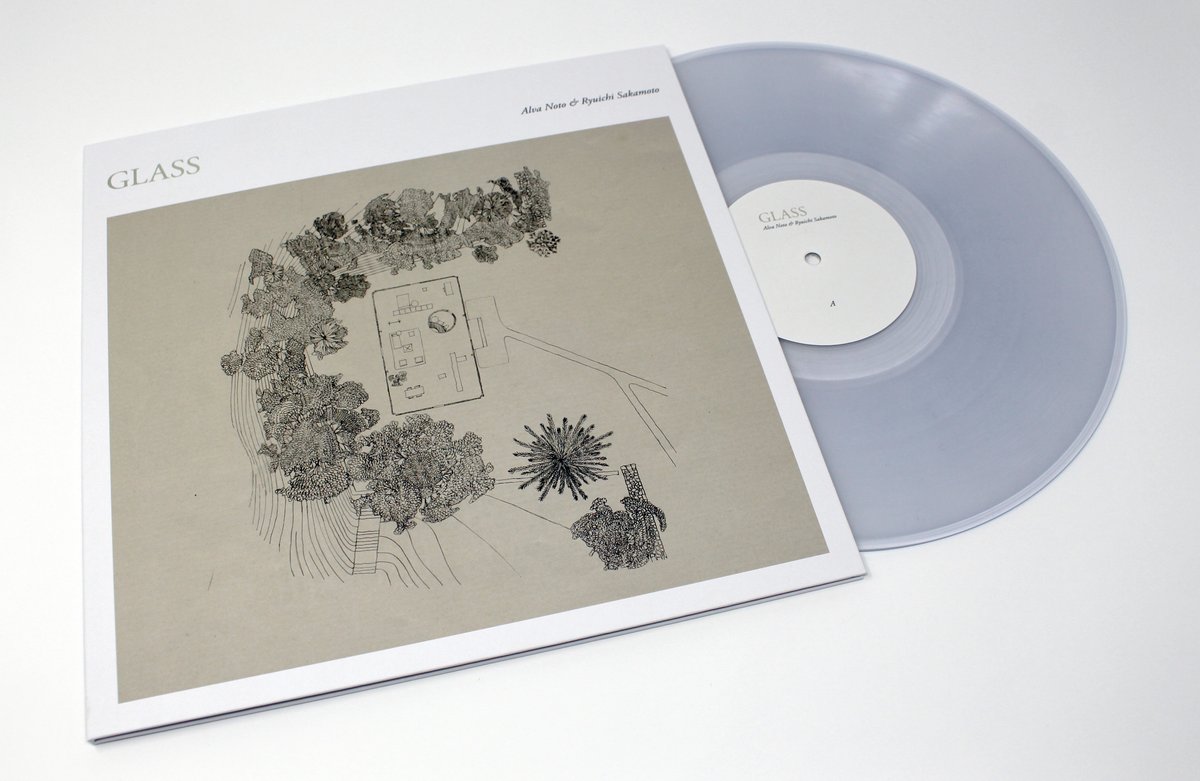 of glass, in 1949 the American architect Philip Johnson built a box-like modernist house of glass in Connecticut, which has since become iconic. So far, so Wikipedia, but in the autumn of 2016 Ryuichi Sakamoto, perhaps the pre-eminent living figure in Japanese electronic music, performed an ambient set there with German sound installation designer and abstract electronic doyen Alva Noto. The pair have worked together a number of times, notably on the Alejandro Iñárritu/Leonardo DiCaprio film The Revenant, but Glass stands as an archetypal slice of ambience, utilising a palette of opaque synth tones and frequencies, alongside notes born of rubbing the building. To put it crudely, it starts soft and grows over two sides, speckled with sonic twinkles that add life. What's interesting is that the overall mood mustered is rather ominous. For me, it's just not there enough, like new age massage music gone dark, but for fans of art-house tone music, it's a definitive exercise, presented accordingly on transparent vinyl in a hard-as-wood card art gatefold with a 11" x 11" colour photo print of the house in question. More to my taste, in a limited
edition of 800, is the 2002 live recording made at Baltic Centre for Contemporary Arts in Newcastle, by Noto alongside two other giants from his niche area, the late Mika Vaino, of seminal Finnish noise-tone duo Pan Sonic, and Paris-based Japanese experimentalist Ryoji Ikeda. The latter's skill sets really come into play here, as he injects their hum and buzz, their layered modulation and timbres, with a rhythm, itself built from glitch and distortion. The result is a music that is mantric, revolving, and has a techno edge that sits well loud on theartsdesk on Vinyl's speakers.
Kuenta I Tambú RAIS (Buchi)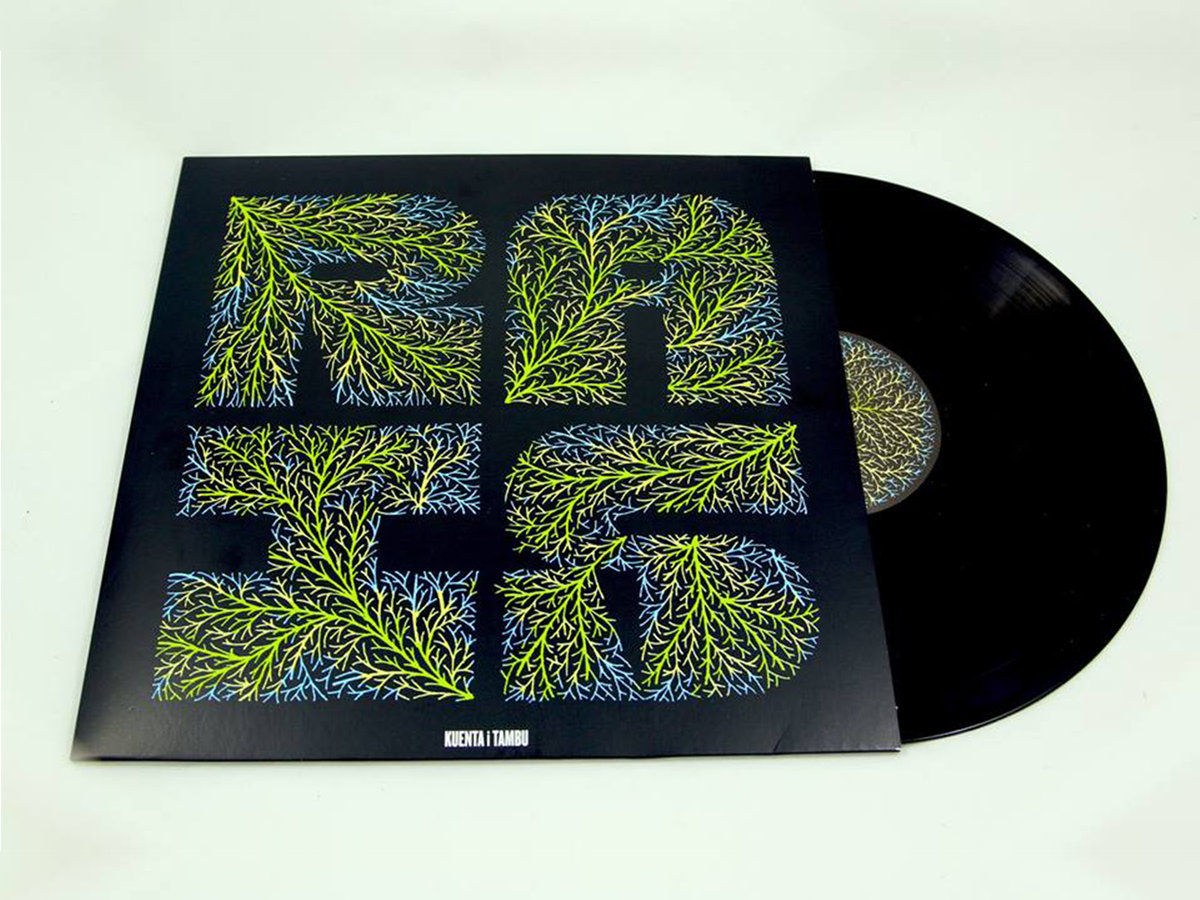 "Kuenta I Tambú" apparently means "tales and drums" in Papiamentu, the language of the Caribbean island nation Curaçao, from whence comes band leader Roël Calister. His band, however, is based in Amsterdam and their second album comes on hard, with as much akin to Diplo's more outré global-tronic exercises as anything "world music". Defiantly, furiously electronic, RAIS is built around the clatter of carnival percussion but run through with an aggressive trap/bro'step attack that sometimes threatens to overwhelm, but is usually kept in check. Those who relished now-defunct noisy Portuguese Kuduro exponents Buraka Som Sistema will find much to enjoy here. Buraka Som Sistema never achieved the success they deserved due to conservatism in the electronic dance music media and community, who weren't ready for such things. It is to be hoped they might be now…
Various Stranger Things: Music from the Netflix Original Series (Netflix/Sony)
There are a variety of vinyl soundtracks to the retro-tastic Netflix sensation Stranger Things, including some that come in suitably navy/blue splattered vinyl. However, while these other versions may look snazzy, the one theartsdesk on Vinyl has its hands on is the most musically complete, offering on gatefold, on two plain black records, all the songs that featured in both series one and series two. This means a plethora of Eighties-ness, mostly of the blindingly obvious but enjoyable sort, so Duran Duran's "Girls on Film", The Clash's "Should I Stay Or Should I Go" and The Bangles' "Hazy Shade of Winter", but also then veering into the culty – or "college radio", as they used to say in the States – so songs by Fad Gadget, New Order, Echo & the Bunnymen, Psychedelic Furs and Joy Division. And there are a couple of curveballs, such as The Scorpions' "Rock You Like a Hurricane". The whole thing is interspersed with dialogue clips. If you're under 30, it's a fine, colourful way to get hold of a solid set of tunes on plastic, and if you're over that age and a regular reader of theartsdesk on Vinyl, you'll likely have all the ones you want already.
Black Flower Intermediate State (Sdban Ultra)
Black Flower's Artifacts album was one of 2017's slow-burning growers, an album that theartsdesk on Vinyl didn't fully "get" at once but which continues to haunt the turntable to the present day. They are a Belgium outfit whose sound is based in Ethiopian jazz, but they wrench things away from purism and imitation, heading instead into a gumbo of energetic, mind-buzzing jammed grooves. This 10" EP is a worthwhile addition to their catalogue, consisting of four tracks based on the ideal, borrowed from Salvador Dali, of quick sleeps and sudden wakening to find inspiration. The results are instrumental but suitably offbeat with a Hammond-ish organ pushing the two best tracks, "Maqam Tizita Saba" and "The Good Side of Bad" to a very groovy place.
Autopsy Puncturing the Grotesque (Peaceville) + Watain Trident Wolf Eclipse (Century Media) + Thulsa Doom A Keen Eye for the Obvious (Stickman) + Orphaned Land Unsung Prophets & Dead Messiahs (Century Media)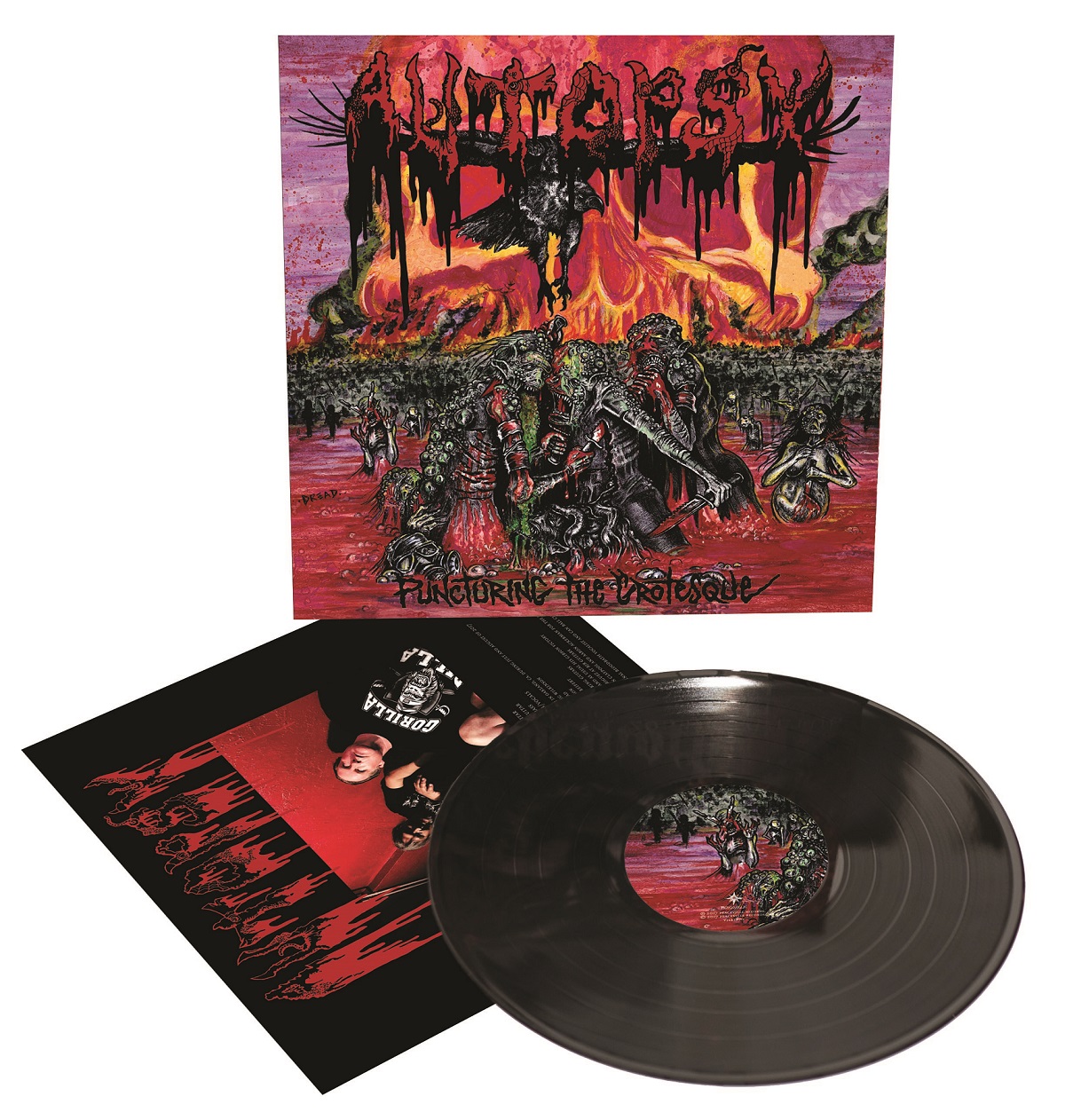 Wherein we dive, once again, into the glorious septic tank of metal. Many death metal bands revel in the shock value of gore and body horror. Californian four-piece Autopsy's new album, for instance, features a cover with scrawled zombie sorts in a blood lake, all stabbing each other and themselves, including a pregnant skelly lady stabbing her belly and throat. Song titles include "Gas Mask Lust", "Gorecrow" and "Fuck You". Those thinking this album might not be for them should just be thankful they haven't seen the cover of the band's 1995 opus Shitfun (Google at your peril). But here's the strange bit. While it's possible to see how a bunch of teenage boys would enjoy all this bloody Cronenberg-ian transgression, this band is 30 years old, its members around 50. Admittedly they had a 14-year break, reforming in 2009, but still their interests seem fossilised at "Crowgasms/Cracking at bones/Eye sockets ravaged/A murder descending/To harvest and savage". Then again, there's a certain bizarre poetry to such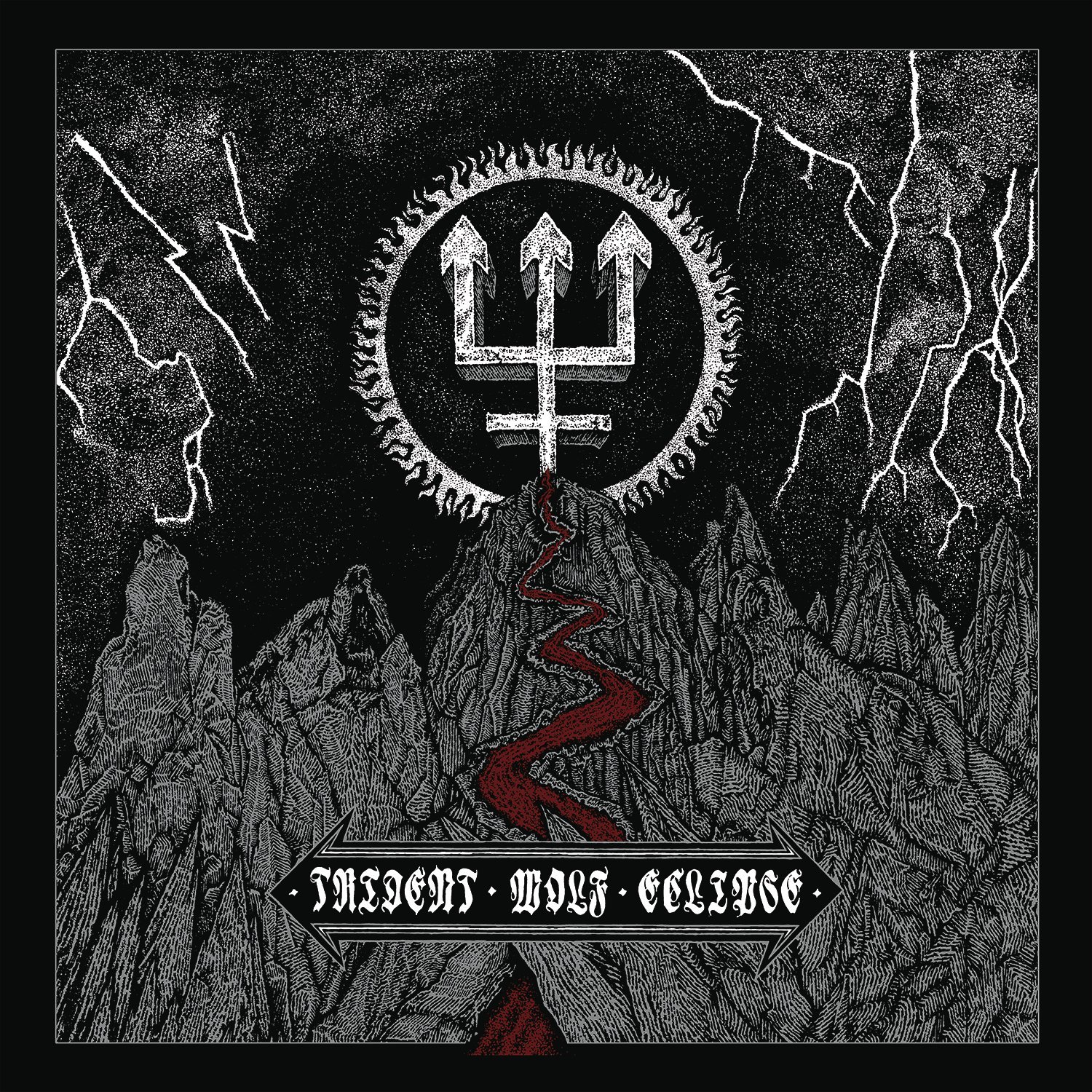 relentless extremity which, alongside the downtuned guitars, the gargled vocals and the single-minded squall of it, drags the open-eared listener into their mania. Comes in photo/lyric/art inner sleeve. Swedish trio Watain explore similar sonic territory but their sound is meatier, and they appear manically committed to what they're doing in a way that's compulsive. There's a symphonic pomp to the utter attack of their sound, which presumably falls in line with the Satanism they preach. The album was also heavily influenced by the suicide of the band's associate Selim Lemouchi whose own group, The Devil's Blood, was named after a Watain song. Whatever it's motivation, Watain's sixth album has a fury that's uncompromising. Norwegian rockers
Thulsa Doom aren't really metal at all, much of the material on their new album coming on somewhere between The Darkness, Thin Lizzy and maybe even early Queen. That the band members are named Papa Doom, El Doom, Doom Perignon, Angelov Doom and Fast Winston Doom can only help their case. The song "Wrap the Bad Up" is even further from metal, a theatrical piece of exposition over a wildly funky riff, that explodes into an epic keyboard crescendo. Mainly, they have a fine sense of melody and pop. I'd never heard them before but I like 'em! Finally, in gatefold double with art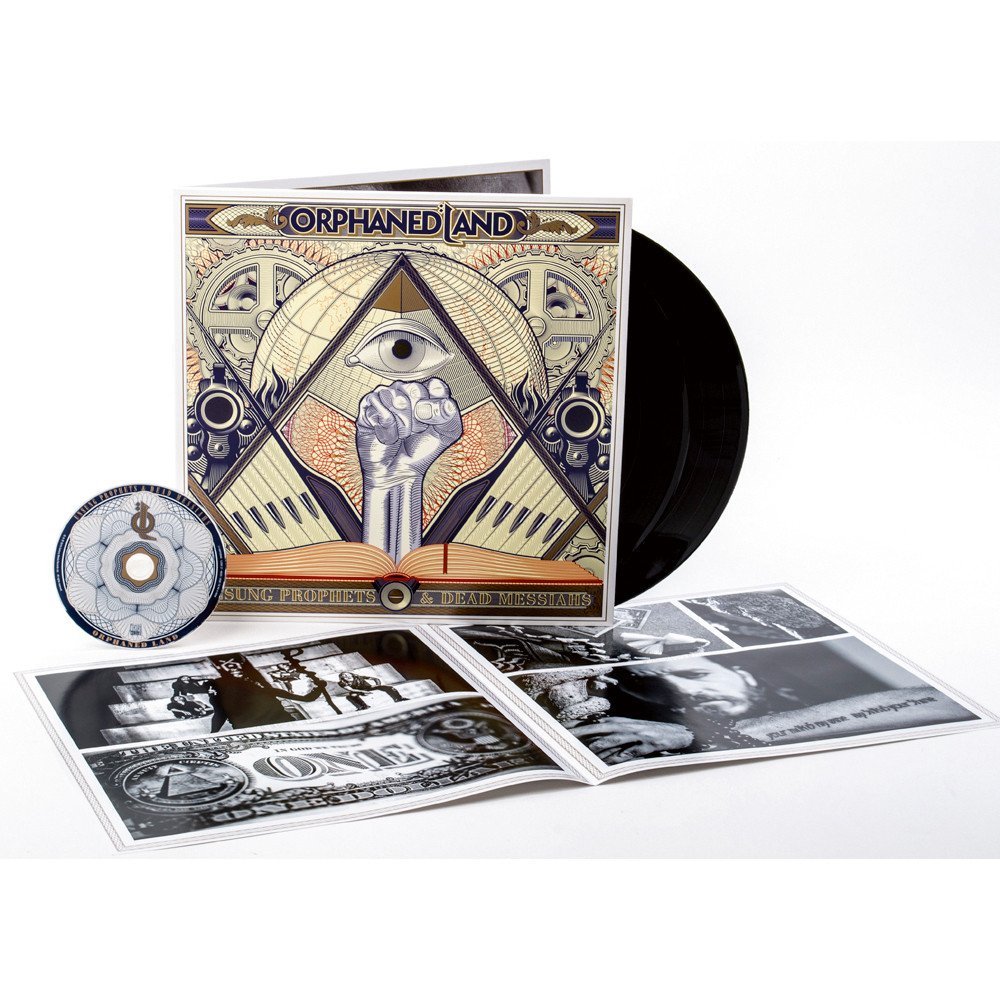 info booklet, the sixth album from Israeli metallers Orphaned Land is an opulent, shiny prog-metal odyssey, often carved from Middle Eastern scaling and instrumental interludes. It's accessibly polished but so over-the-top I can only enjoy it with a smirk. Part of the band's motivation has long been to emphasise the commonalities among the various peoples that inhabit their geographical region, often using religious allegory, as is made clear in the lyrics. It's not my thing but, in a weird sort of way, it's hugely pop.
Dirtmusic Bu Bir Roya (Glitterbeat)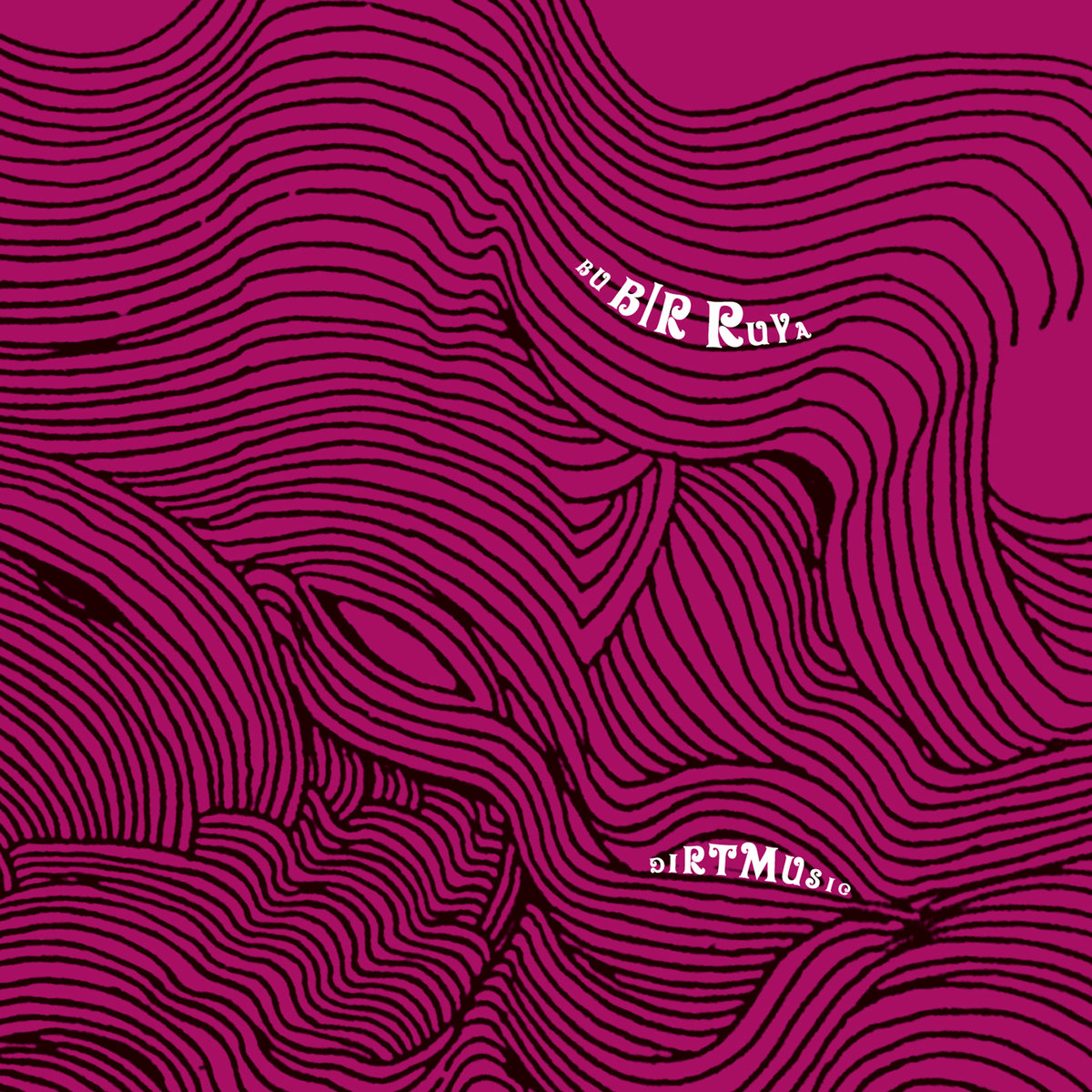 American-Australian roots explorers Dirtmusic found their sonic raison d'etre via North African Tuareg desert blues but for their fifth album, in lyric/photo gatefold, they hook up with Murat Ertel of Turkish psyche-rockers BaBa ZuLa, and his associates. The result is a set of chugging grooves vaguely reminiscent of It's Immaterial's magnificent, wryly chatted, mid-Eighties one-hit wonder "Driving Away From Home", but interwoven with the fluctuating tones of Ertel's long-necked Turkish lute (or saz) which gives everything a spacey edge. The rhythms are almost housey on Side A, with the twanging, guitar/saz interplay sending the listener's brain off on a journey, brought back to earth every time the gruff vocals start, while Side B is mellower. It opens with another Turkish alt music star Gaye Su Akyol singing of being "foreigners everywhere" and, indeed, the whole album's lyrics speak of wandering, of emigration, of the search for a home, giving the whole a softly compelling moral imperative.
Shitkid This is It EP (PNKSLM)
One of last year's most enjoyably off-kilter albums was Shitkid's Fish, a droll, sneering post-punk statement of everyday ennui from 20-something Swede Åsa Söderqvist. This 12" six-track EP/mini-album is a solidly enjoyable follow-up in the same vein. It opens with "Favourite Thing" wherein she announces in a bored fashion, over a slow, sleazy swamp rock riff, that she requires sex – "I've got a feeling in my thighs/I've been waiting too long" – before resignedly complimenting a prospective partner to coax them her way. The EP closes with "Yooouuu" which lazily slumps along on a bass, drum and little else and consists of Shitkid leaving a note for someone – "this will be the last time for me and you". She sounds subtly hurt, maybe, but basically still pissed off. The rest is in a similar vein. Her deadpan but sugary tones are a treasure of sorts and the indications are that she has enough pop suss to write a freaky crossover tune one day. It isn't here but This Is It is solidly likeable. Comes on vinyl that looks like a serious accident in a Smartie factory.
Ron Trent vs Lono Brazil vs Dazzle Drums Manchild (In the Promised Land) (BBE)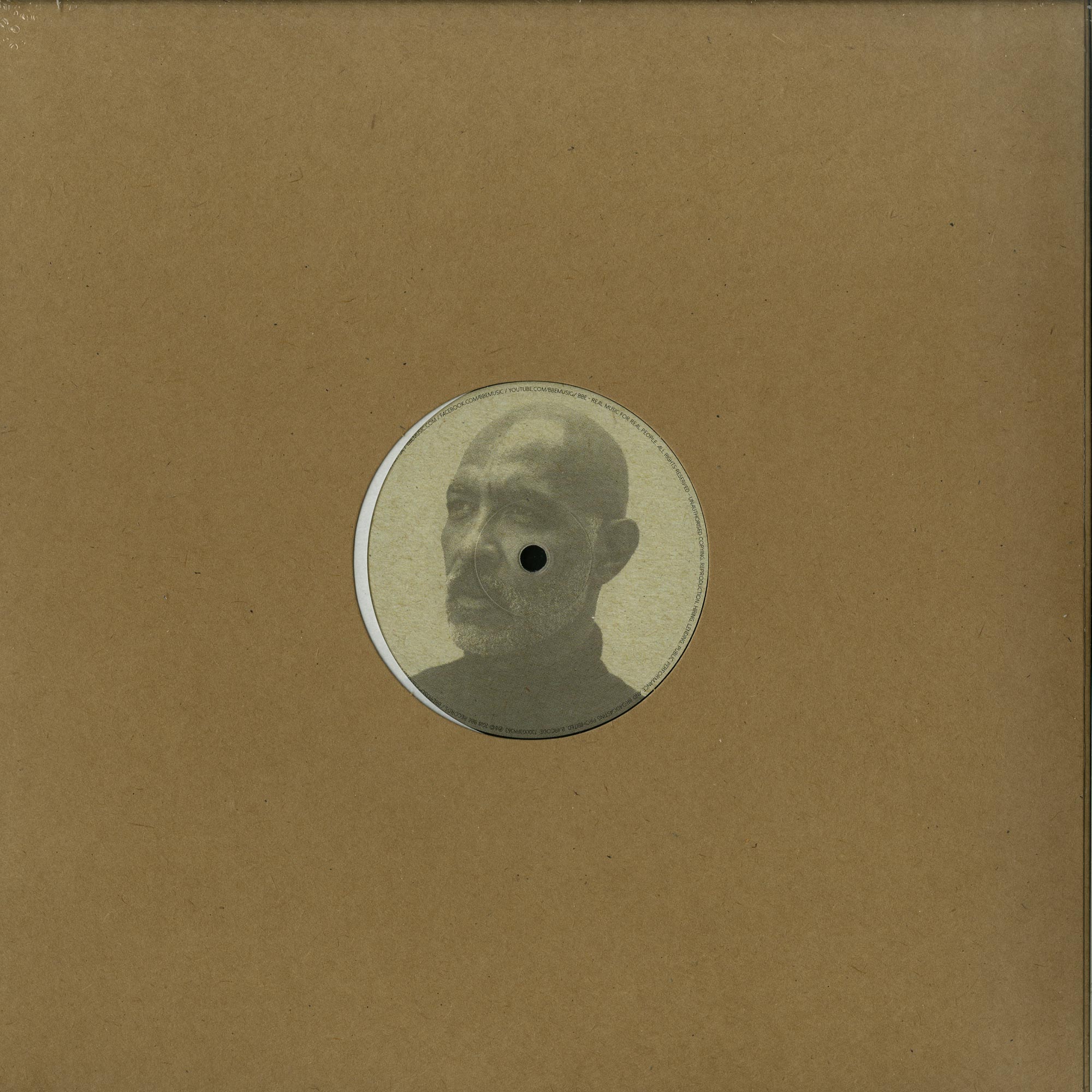 Over a steady, cool-tempered, old-fashioned house groove created by Chicago house original Ron Trent, fellow Eighties Chicago music lover, Music Box party animal and, eventually, high fashion model Lono Brazil smoothly growls out a tale of the title's manchild growing up, learning and escaping his limited outlook and circumstances. More to the point, though, it just sounds smart, ticking along without ever breaking a sweat. So that side's for the classicists but, to these ears, Japanese girl-boy DJ-production duo Dazzle Drums' slightly tougher, bongo-fuelled dub is a more persuasive dancefloor draw. On 12" in plain brown cardboard sleeve.
Efrim Manuel Menuck Pissing Stars (Constellation)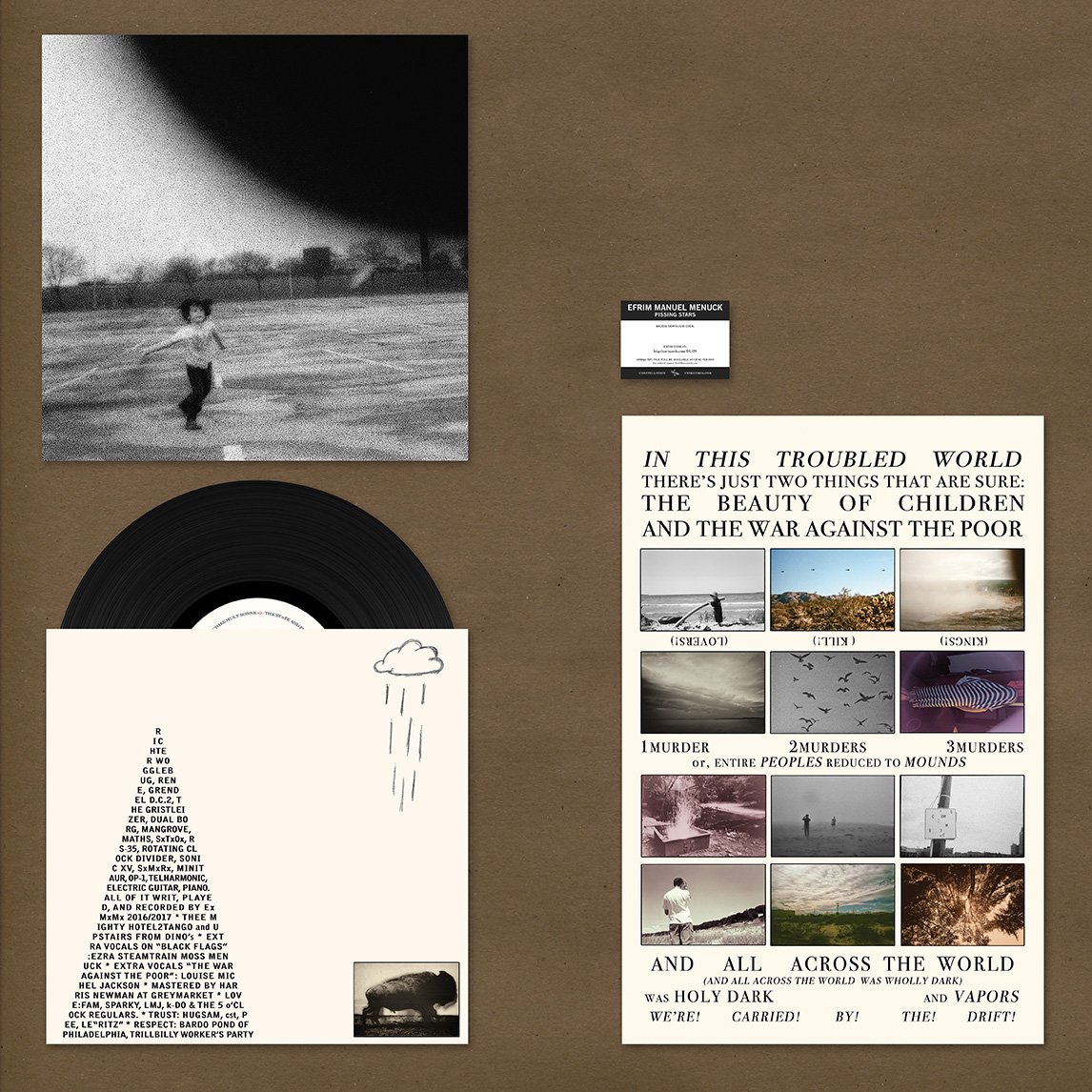 The second solo album from him out of Godspeed You! Black Emperor comes in a minimalist hard card art info sleeve with abstract art/photo 12" x 18" poster. It's a thoroughly original work. As well as being relentlessly moody, the overall tone is summed up amid the hum-buzz and doomy smeared sounds of nine-minute opener "Black Flags Ov Thee Holy Sonne" wherein Efrim Menuck pronounces that "the good times aren't the good times anymore". He says that the album was inspired by his blurred memories of celeb news reports on the mid-Eighties romance between US TV presenter Mary Hart and Mohammed Khashoggi, son of the Saudi arms dealer billionaire. If he says so, who are we to doubt it, but their fling is not the first thing that springs to mind as the listener wallows in the almost ecclesiastical drone instrumental "Hart_Kashoggi". Menuck is able to summon real emotion with his frail voice wafting about amid pulses and splurges of synth and treated guitar on tracks such as the effectively building "The Beauty of Children and the War Against the Poor". Menuck is a one-off and this latest release only adds to his enigma.
ALSO WORTHY OF MENTION
The Lovely Eggs This Is Eggland (Egg): Husband'n'wife duo Holly Ross and David Blackwell from Lancashire have been lo-fi guitar racketeering for over a decade, but it's a hobby that's got out of hand… to our benefit. Now with a three-year-old son in tow, they fire out their most competent and complete work to date. Partly, undoubtedly, this is because it was produced by Mercy Rev/Flaming Lips studio bod Dave Fridmann in New York. It has great garish Savage Pencil-ish cover art by Casey Raymond (so much more satisfying on 12"s of album than on CD or laptop/pad/phone screen). Arriving on photo/art collage gatefold and cantaloupe-orange vinyl, it has its share of all-out punker bangers, such as "Dickhead", but amongst the garage trash buzz, there's also some quirky production and a bunch of tunes, lyrics, bite and ideas writhing about. Storming stuff.
The Herbaliser Bring Out The Sound (BBE): Two sides of vinyl that are exquisitely produced and pressed. The attention to sonic detail is tremendous. Just drop the needle on the horn-led opening of "Over There" for evidence. Big! The pairing of Ollie Cheeba and Jake Wherry was, for many years, part of the Ninja Tune label's appeal, before that imprint wandered away from grassy grooves towards the musical vanguard (a rewarding move, indeed, as it turned out). Very much still in the game, The Herbaliser's latest album is an opulent affair that moves with ease from library music stylings to gigantic John Barry-ish numbers such as "Seize the Day" (featuring Just Jack on vocals) to trip hoppy slowies such as "Over and Over" (featuring UK soul singer Stac) to moody beat exercises such as "EMT". A couple of churlish criticisms would be that it's almost too deliciously produced – edgeless – and that it could do with better cover art, but, never mind that, especially if you're in the synch rights biz, as these tunes have Netflix boxset playout number written all over them.
Nostalgia 77 Fifteen (Tru Thoughts): Nostalgia 77, AKA Benedic Lamdin, is marinated in jazz – he virtually emanates the stuff from his pores – and his elegant music is displayed here in a two-disc greatest hits set on photo/info gatefold. It is cut to vinyl with a lush depth typical of the attention to detail provided by Brighton label Tru Thoughts, and it wanders, most sedately, around the places jazz has led its maker. The biggie, his take on The White Stripes "Seven Nation Army" featuring Alice Russell, is here but so is a host of material that's appeared over the last 14 years, from the easy listening vocal jazz of "Stars" to the stoned Chet Baker-ish shuffle of "Solstice" via some mixes that veer towards (whisper it) actual dance music.
Kaukolampi 1 (Svart): This one has already been reviewed on theartsdesk when it was released on download/CD last autumn. If it hadn't it would be way higher up in these reviews. Now it appears in a limited 500 vinyl run with a 12" x 12" black'n'white art/info insert. Created by Timo Kaukolampi of Finnish electro-noiseniks K-X-P, it's starker than that outfit's material, albeit using a similar palette of tones. Titles such as "Public Execution of the Sleeping Lotus Eater" are amusing but misleading as the album consists of five slow building electronic pieces, ranging from dark-ambient minimalism to the Hans Zimmer-does-Bladerunner-does-techno propulsion of "Three Legged Giant Centipede"
Poliça and s t a r g a z e Music For the Long Emergency (Transgressive): Rocktronic Minneapolis outfit Poliça first worked together with Berlin chamber music unit s t a r g a z e on a Transgressive Records' collection of Steve Reich reimaginings. The full-length collaboration that follows is a mixed bag but the best of it has verve and flights of creative fancy. The issues I have with it are mostly based around Poliça vocalist Channy Leaneagh's stodgy way of delivering some songs, especially when hints of Autotune creep in, as on "Agree". However, when this musical conjoining achieves more exploratory results, such as the dubbing of "Marrow" or the euphoric warped pop of the title track, things become much more interesting. Comes in lyric inner sleeve.
Namosh Music Muscle (Weltgast): This is theartsdesk on Vinyl's introduction to the Weltgast label out of Essen, Germany, and it's a promising start. German artiste Namosh has been around in various forms on various labels for at least a decade, tending to his individual take on electro-pop with the emphasis mostly on the electro side of things. His latest album, on photo/info double, has a sparse, slowly robotic, blobby synth sound, with his own intonations overlaid upon occasion. He's developed his own style, and some of these tunes would be make intriguing interludes for backroom techno club DJs, warming up of taking things right down, but the style is also purposefully monotonous in a manner that doesn't make for extended listening.
Ty A Work of Heart (Jazz re:freshed): While no-one was looking Brixton MC Ty has become one of the elders of UK hip hop. His latest album, his fifth, a double on art/info gatefold double, including a few paragraphs by hip hop academic Darren Chetty, sidesteps grime's arrival completely, adopting a mellow, jazzual backing, akin to a 21st century slow-funk reimagining of Daisy Age classics, right down to a proper soul-funk number, "No Place to Run", featuring Julie Dexter. As well as plenty of guests, such as Umar Bin Hassan from The Last Poets, OG Rootz (also known as grime MC Durrty Goodz), and cutting edge Detroit/Chicago producer Tall Black Guy, there's musical variety in Ty's church. The title track has a more electronic feel while "Folks Say People Say" is pure funky drummer contagious, but the best of A Work of Heart arrives when Ty simply lets his flow express his inner spirit, such as on the thoughtful likes of "Marathon", "You Gave Me" and "World of Flaws".
Oliver Schories Blitzbahn (SOSO): Hamburg DJ-producer Oliver Schories has been a perennial on Europe's club techno circuit for almost a decade and the excellently named Blitzbahn is his fifth album. Its four sides of vinyl aspire to more than DJ tool status and, upon occasion, as on the unobtrusively cheerful melodies flitting around "Rummel", the skittering percussive punch of "Relief" or the bombastic "Ivre", he succeeds, but there is not enough of that to render this anything more than a tasty DJ tool. If that's what you're after – bingo! – it more than does the big room job.
Various J Jazz: Deep Modern Jazz From Japan 1969-1984 (BBE): The Japanese are well known for embracing aspects of western pop culture, obsessing over its details, studying it as fans, reproducing it, reinventing it, digging down to find what they want from it, and building their own precisely calibrated reversions. It was ever thus as this collection of jazz, put together by two experts, Tony Higgins and Mike Peden, demonstrates over three sides of vinyl in photo info gatefold with 12" x 12" additional track photo/info sheet. As ever with BBE, the whole thing is done with a devoted archivist's attention to detail but the music never really drags the casual jazz fan in. Some astonishingly fast rhythm sections crop up and intrigue, notably on Takao Uematsu's "White Fire", which is so manic it initially sounds as if you've put it on at 45 RPM instead of 33.3, but the overall effect is steady and virtuosic rather than generating excitement.
Cornelius Mellow Waves (Rostrum): Japanese producer Cornelius seems to have been around forever – and I suppose the dawn of the 1990s is now a sufficiently long time ago – but, while his career has occasionally bubbled towards media attention, especially when his remixes mingled in the late-Nineties/early-'00s chill-out boom, he's never moved much beyond cult status. His latest album is full of offbeat soothe-pop that bears passing comparison to Scritti Politti during his mid-Eighties chart success pomp. Mellow Waves, in an inner sleeve which features the Japanese lyrics and their translation, contains a few niche gems such as the Afro-ambo-pop of "Mellow Yellow Feel", but overall the album summons a pleasant mood rather than being truly engaging.
Soft Ride Burgundy (Apollon): Anyone who affectionately recalls the Millennial explosion of alt-pop out of Bergen, Norway – bands such as Kings of Convenience and Ralph Myerz & The Jack Herren Band – will likely enjoy Soft Ride, a new collaboration between Arne Tjelle of sweet psyche-pop merchants Bloody Beach and Øystein Braut of space-rockers Electric Eye. It has a twangin' country guitar feel but filtered through an indie sweetness redolent of The Pastels and their ilk, fey vocals included. They can muster a Velvet Underground-ish rock out when they fancy, as on "How Deep is the Night", but are mainly happy in mellower, more wistful territory. The songcraft is there and, arriving with a red 11½" x 11½" lyric sheet, Burgundy is a likeable collection.
Montero Performer (Chapter Music): Athens-based Australian singer Ben Montero's artwork makes his album stand right out. The bright cartoon collage inner sleeve includes a four-panel strip cartoon about a frog, a duck and a washing machine that's redolent in tone of Jesse Jacobs' extraordinary graphic tale Crawl Space, but the visual feel is very much his own. The music in the grooves is equally shiny, drawing from a soft-pop tradition that would take in the likes of everyone from 10cc to Mika to Orson. Produced in London, Performer has a lush Seventies feel, epitomized by cuts such as "Caught Up in My Own World", the layered vocal backing harmonies of which wouldn't have gone amiss on a prime time ELO album.
John Johanna I'll Be Ready When the Great Day Comes (Faith and Industry): Norfolk singer-songwriter John Johanna, assisted by producer-performer Capitol K's Kristian Craig Robinson, utilises lo-fi studio techniques to give his songs an additional raw authenticity. His debut mini-album has a rustic psych-blues flavour, like those British singers at the start of the Seventies who wanted to play folk but had absorbed so much LSD it came out sounding unlike what had come before. Johanna's occasional use of a spooked yodelling falsetto adds further dimensions. Apparently the whole thing is inspired by his faith, "the mystical cosmology of the Eastern Orthodox Church", which only adds to the intrigue. Comes in transparent plastic sleeve with white-on-black folded art/print info insert.
Julian Lage Modern Love (Mack Avenue): The latest music from jazz guitar prodigy Julian Lage bears a certain resemblance to Dave Brubeck's work, in that, although his instrumental virtuosity is always at the centre of the show, he seems keen to build bridges out of the pure jazz ghetto towards fresh side-swipes at instrumental pop. Lithe four-minute opener "The Ramble" and the drifting lazy "Revelry" are persuasive cases in point. It's all very well being able to hold your own beside the likes of sonic vanguard masters such as John Zorn (the duo released an album together last year), but Modern Love makes clear Lage is keen to have fun too. Comes with a 12" x 12" photo/info insert.
TOTO 40 Trips Around the Sun (Legacy): US MOR behemoths TOTO are vastly successful, although calling them "synonymous with musical credibility", as the press release does, may be a step beyond the pale. This double on gatefold collects all the hits and more, a showcase of production honed to a mirror and pristine multi-tracked AOR vocals. In the age of irony, you can imagine almost every song here as the backing to a sequence in a film and their defining hit "Africa" must have been used that way a thousand times, as well as, back in the day, used straight for the same purpose. TOTO is not and never will be theartsdesk on Vinyl's thing. It's hard to hear any rock'n'roll oomph or untrammelled passion in any of it. If you like your rock beeswaxed to a sheen, maybe it's for you but the best we can say is that at least we're not having to listen to Asia.
We welcome any and all vinyl for review. Please hit thomash.green@theartsdesk.com for a postal address.
It's a hobby that's got out of hand
Share this article