theartsdesk in Rennes: 33rd Trans Musicales Festival |

reviews, news & interviews
theartsdesk in Rennes: 33rd Trans Musicales Festival
theartsdesk in Rennes: 33rd Trans Musicales Festival
A Mexican in his underpants and an invitation to jump off a bridge: it's Brittany's eclectic annual music round-up
Thursday, 08 December 2011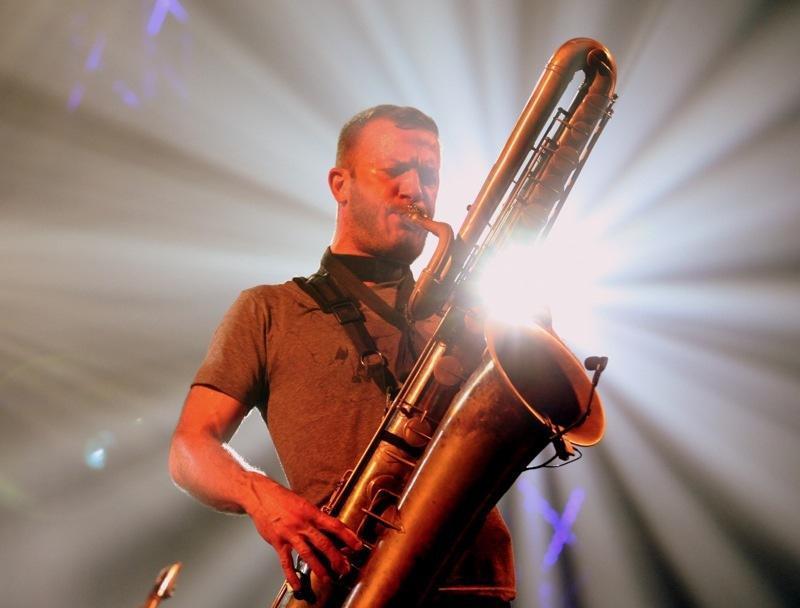 Colin Stetson at Trans Musicales 2011: an incredible performance with a giant sax and rhino noises
Glass crunches underfoot. It's been raining constantly, but the odour reveals that a fair amount of what's in the cobbled street's central gutter is urine. Everyone appears to be drunk. The French equivalent of crusties aren't content with one dog-on-string. Some have four. During the annual Trans Musicales festival, Saturday night in and around the Place St-Anne of Brittany's capital Rennes is a keep-you-on-your-toes experience.
Later, while walking south towards the Place République, a woman smells English-speaker in the air, rushes up and exclaims, "I have to tell you, Of Mice and Men, John Steinbeck, the best book. But I'm not the first to say so." Then she scuttles off. Earlier, one of those annoying single-flower sellers had come up and wasn't content with, "Non, merci." He countered with, "Where are you from?" Ignoring him wasn't an option as he raised his voice to issue another, "Where are you from?"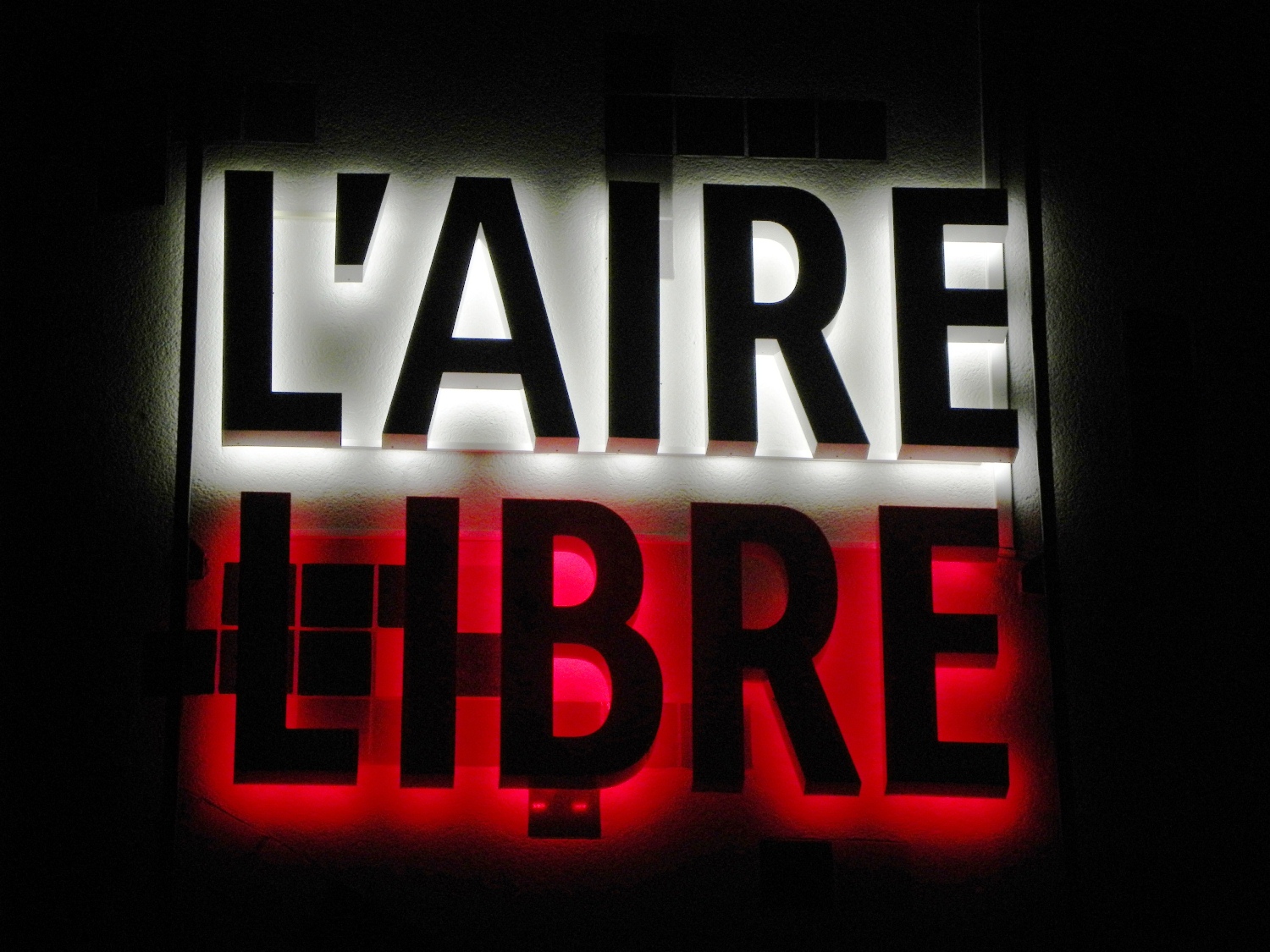 The atmosphere is raised, coloured by the 33rd outing of Trans Musicales. Although Friday and Saturday night shows take place at three giant metal hangers at the Parc Expo – a 20-minute bus ride from the city centre – and there's a themed multi-night residency at the L'Aire Libre theatre in St Jacques de la Lande (15 minutes outside Rennes), the afternoons and evenings also have shows at city-centre venues. Running concurrently with Trans Musicales is Bars en Trans, a complementary festival in 16 other venues, mostly in the streets radiating out from Place St-Anne. Over the core three days of Trans and Bars, Rennes is pretty bonkers.
If the festival madness is tuned out, Rennes is a nice place. During quieter hours, the Place St-Anne is magnificent, it and the surrounding narrow streets lined with half-timbered buildings dating from the 16th century onwards. The city's Christmas market is a twinkly delight, too.
Arch Norwegian pop, Scottish raga-psych, French Sixties-style garage rock - all rub shoulders
The disconnect between the behaviour of the rag-bag throng and the city's cultural offerings is mirrored in the programming of Trans Musicales. The festival is sequenced like a random mixtape. The shuffly, lovers-rock-leaning Hollie Cook is followed by Norwegian DJ Todd Terje. Solo blues guy Lewis Floyd Henry is preceded by Danish disco-bots Vinnie Who. The festival's boss Jean-Louis Brossard says, "There are no headliners." So the relatively well-known Spank Rock is given a slot at 2.40am. Trans Musicales is about Brossard's nose for the up and coming, from anywhere in the world. Beyond that, his aesthetic is hard to place: blues from Brighton, throwback garage DJs from the UK, arch Norwegian pop, hip-hop dance from France, Scottish raga-psych, French Sixties-style garage rock - all rub shoulders.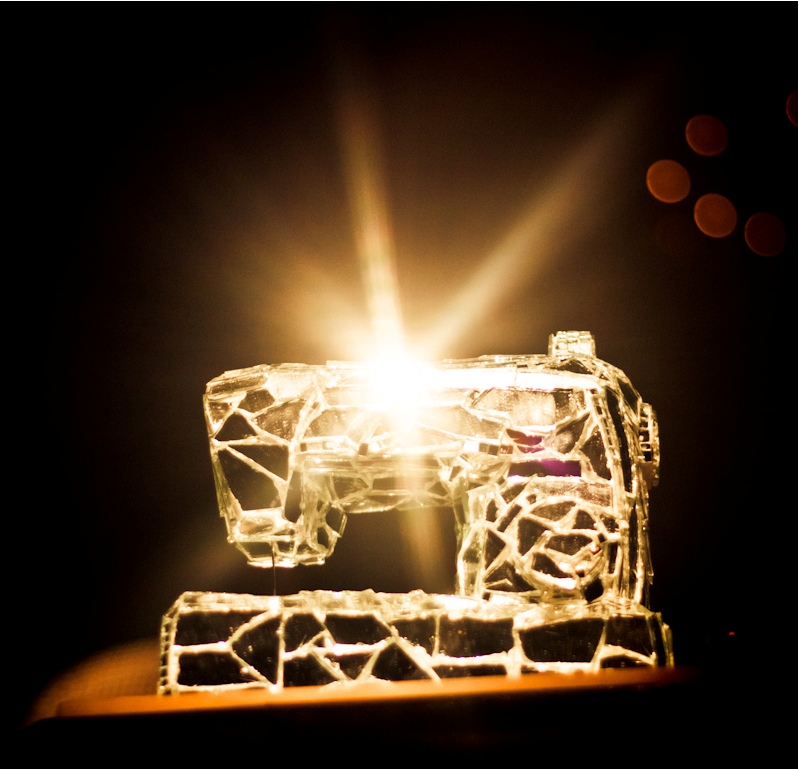 Luckily, L'Aire Libre was a less bewildering starting point. Five nights were given over to French indie label Kütu Folk. It's based in Clermont-Ferrand, the city Le Monde declared the new capital of French rock in 2008. The newspaper reckoned there were 800 groups in the region. Kütu Folk – kütu is a pun on couture – was founded in 2006 with the aim of promoting folk acts from Clermont-Ferrand and the region. Early CDs were sandwiched between stitched-together sheets of paper. The label's logo is a sewing machine. A mirror-encrusted one took center stage at L'Aire Libre (pictured left, photo by Gwendal Le Flem).
Wednesday night's show included The Delano Orchestra, Zak Laughed and St Augustine, as well as a massed musical gathering at the end. All sing in perfect idiomatic English. The Kütu Folkers are an interchangeable lot, in checked shirts, mostly unbuttoned with T-shirts underneath. Beards are common. No couture then.
But there was also no folk from Kütu Folk. The Delano Orchestra's trajectory is between Sparklehorse and Spiritualized, and a string quartet laid the atmosphere on. But the addition of a trumpet for a closing instrumental turned them into Sigur Rõs. Zak Laughed is the 17-year-old Zacharie Boissau, his guitar and a drummer. He might have sung "I'm free, I'm free at last, free from the past", but his opening chugger linked "I'm Beginning to See the Light" and "White Light, White Heat" Velvet Underground. He was charming. St Augustine specialised in rising choruses that grabbed the ears, a sort of grand-gesture introspection.
Back on the main Trans Musicales path, local outfit Les Spadassins were more straightforward (pictured right). Their Sixties-style garage rock is heavy on the Flamingo Club organ and has Eric Burdon vocals. They also incorporate some of French legend Nino Ferrer, and sing in French and English. A winner, they delivered with panache. They were part of the daily all-afternoon quadruple bills of up-and-coming French bands at L'Ubu, a small theatre with the feel of the hall of an underground station. Others playing there also looked to the past, but weren't so assured. Splash Wave revisited the music from Miami Vice while Monkey & Bear (named after a Johanna Newsom song) probably thought they were Animal Collective but must have a fair collection of Cluster records. 50 Miles from Vancouver (from Brest and Rennes, not Canada) were wonderful though, less self-conscious and similar to America's Papercuts.
Group Rhoda was warm, human. She sang of inviting people to jump off bridges
Bars en Trans hogged the rest of Rennes's smaller venues. At La Place, London-based Lail Arad's enthusiasm shone, and a song dropping a reference to Soho's Curzon cinema was probably lost on the local crowd. A neat take of Henry Thomas's "Fishin' Blues" tempered her Melanie-ness. At the same venue, French band Golden Age of Yachting weren't influenced by yacht-rock titans Hall and Oates but instead were a version of fellow countrymen Phoenix, albeit with a bit of reggae guitar. At the long, thin Le Bar'Hic, Pedentif were similar, but fully formed and had the benefit of singing in French. They were followed by Canada's Les Breastfeeders, a Rocket from the Crypt combo who fused The Clash's "Clash City Rockers" and "Complete Control" in one song. Over the road, at Le Backstage, Jupiter, the new-signing hyper-trendy imprint Kitsuné, were a male-female electro duo stuck in the corner that stuck too closely to their Eighties template.
At La Cité, a school-hall-like Trans Musicales venue near Place St-Anne, America's Group Rhoda could teach Jupiter a thing or two (pictured left, photo by Phillipe Remond). A solo outfit from San Francisco with analogue equipment and an electric piano, Group Rhoda was warm, human. She sang of inviting people to jump off bridges and the relationships between pupils and teachers. Very early Human League and "Still Walking" Throbbing Gristle came to mind, along with French cold wave of the late Seventies. Group Rhoda was terrific and compelling. Melodic, too.
On the same stage, Scottish trio Haight Ashbury looked to the pervious decade and namechecked "free love" and "groovy" in folk harmonies with a raga guitar and shoegazing dissonance. Also at La Cité, the UK-based Michael Kiwanuka had a yen for the past, but his blues-tinged, soul rock had a blandness that was like an autopilot BB King show.
Despite the fact that the forbidding and soulless halls of the Parc Expo demand big gestures and no subtly, our own Hollie Cook (daughter of Sex Pistol Paul) was just too nice and smiley to make an impression. Her light reggae leans towards lovers rock and Prince Fatty's skiddly-diddly interjections didn't make for a greater connection. Her smoothed-out version of The Slits' "New Town" was a curiosity, as was the pointless retread of Susan Cadogan's "Hurts So Good". In the same hall, hotly tipped Brits Factory Floor were small and lost. Norwegian band Kakkmaddafakka, though, had the right approach, bouncing on stage and never stopping (pictured right, photo by Phillipe Remond). Raised arms, overblown gestures and interpretive dancing along with a cello player had the audience chanting Kakkmaddafakka repeatedly to their Afro-slanted indie rock. Stadiums beckon.
Some acts were so far out it didn't matter what gestures they made. Canada-dwelling American sax player Colin Stetson has lent his chops to Arcade Fire, but on his own he got 1000 drunk Rennais dancing to his circular (and giant) sax. Somehow, with no effects or pedals, he inserted grunting rhino noises. An incredible performance that confounded all exceptions of how he might go down.
Others' far-out-ness was so stupid, so contrived that it was broad gesture and not much else. Even so, Mexican DJ Silverio was a hoot - for a while (pictured above, photo by Mickael Ngo). A sort of Latin Har Mar Superstar, he did little with his decks and began his set in a shiny car-salesman suit and fibre-optic textured black hair that looked suspiciously unreal. Jumping up on his console, he ditched his clothes, ending up jigging in red underpants. And apart from the fractured house issuing forth, that was Silverio, the wind-up-toy DJ's shtick.
After Trans Musicales and Bars en Trans, it's the unexpected that lingers longest. Group Rhoda was idiosyncratic and wonderful. So was Colin Stetson. Lail Arad was a treat. 50 Miles from Vancouver and Les Spadassins were great. But that silly bloke in red underpants cast a shadow, one stressing that Trans Musicales isn't about style or cool, what's hip or unhip. It's about being bewildered.
A woman smells English-speaker in the air, rushes up and exclaims, 'I have to tell you, Of Mice and Men, John Steinbeck, the best book. But I'm not the first to say so'
Share this article