Sticky Fingers: unzipped |

reviews, news & interviews
Sticky Fingers: unzipped
Sticky Fingers: unzipped
Reissue with live tracks captures the Rolling Stones at their peak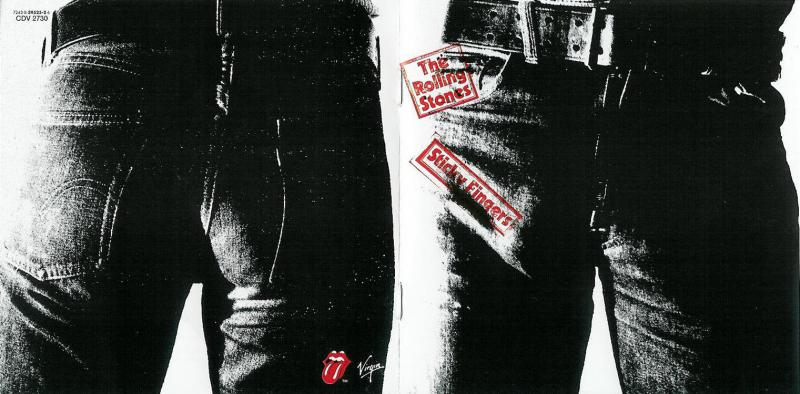 The perfect package just got bigger
Sticky Fingers is the Stones' defining album, a record that preserves the band in all its ragged, outlaw rock'n'roll glory. It captured them, too, between worlds of their own making, as the exploratory Sixties solidified into the excessive Seventies, Mick Jagger turned left into the first-class jet-set life, and Keith Richards turned the other way, into an image-defining drug addiction, scoring his mythos as permanently as a prison tattoo.
Some things never fade away.
In pretty well every aspect – music, image, cover, line-up – Sticky Fingers represents the Rolling Stones at their peak, on the run from London to continental tax exile, from counter-cultural rebel angels to decadent Seventies icons (celebrity was for shallower, later decades). Their motley crew of travelling players included Bobby Keys, Gram Parsons, and Anita Pallenberg – all important band muses – and the studio recording sessions ranged from a mid-tour stop-over at Muscle Shoals through Jagger's Stargrove's mansion to Olympic Studios in south London. Movement kept them lean. There is not one duff track, nothing you'd want the needle to skip. The musical and lyrical range the band embrace on these 10 tracks, from "Brown Sugar" through to "Moonlight Mile", was never again so broad, so rooted and so consummately delivered.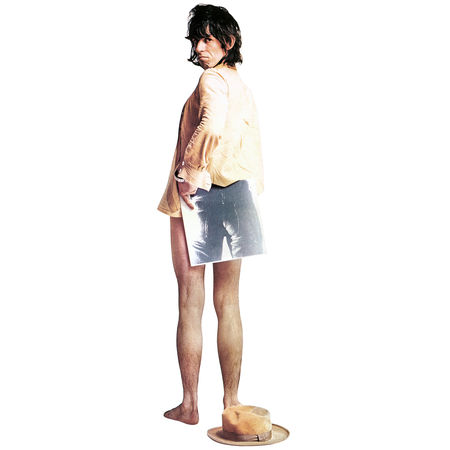 With the band's recent From the Vaults project, and the augmented reissues of Exile on Main Street and Some Girls, Stones fans have at last the pick of unreleased studio and live tracks that most other bands started packaging up decades ago. With Sticky Fingers, they get it right: no new vocals on old instrumentals, just the original album, a handful of studio sessions – the best being an embryonic take of "Can't You Hear Me Knocking" – and a series of brilliant live cuts, from the last ever small-theatre tour the band would or will ever do. Culled from the Roundhouse (for the "Deluxe") and Leeds University (for the "Super-Deluxe") on their 1971 "farewell" tour, when they were sometimes doing two sets a night – imagine! – eight of the 13 Get Your Leeds Lungs Out tracks remain in the band's current Zip Code setlist as they tour the US, including what were then new songs from a new album that are now classics, that define a culture and a band in its afterlife, as rock'n'roll's Flying Dutchmen sail out across the world's stadia. On the evidence of the first few shows, they're more ragged, loud and edgy – that teetering on the knife-edge of Keith Richards' sense of time – than you might expect.
In 1971, they're tight, powerful, young and lean, the sound barely contained in those hot packed theatres to the point where you can almost hear the music sway and sweat itself out of the speaker stacks. Richards is in peak form, leading with the greatest rhythm guitar work to grace a rock'n'roll show. Charlie Watts and Bill Wyman remain faultless – Wyman, in particular, laying a nimble foundation of bass runs through all the songs. Mick Taylor's effortlessly fluid playing is reigned in around Richards' drive, and sixth Stone Ian Stewart delivers a driving boogie-woogie intro to "Live With Me".
There are two versions of "Midnight Rambler" to chew on – the 13-minute Leeds account is the best, though the five Roundhouse tracks have a sharper sound; the mournful soul of "Love in Vain" from the Roundhouse, with its fine horn arrangement, is leagues ahead of the Ya-Ya's version from 1969.
Jagger, meanwhile, had not yet exchanged cool for athleticism, and the slurred, rushed and ragged vocals of later Seventies tours are absent here; these were small stages and what he gave up to movement in the incoming arenas is retained, with all the drama, energy, wit and charm of the definitive rock singer at his peak.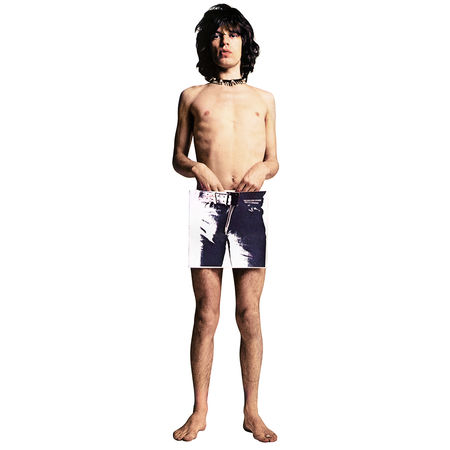 Of the studio tracks, the oft-bootlegged Clapton version of "Brown Sugar" is the first of the five outtakes, while an extended "Bitch", an embryonic "Knocking" and thicker, gloopier "Dead Flowers" are the stand-outs. If you know your Stones outtakes, there's a mystifying lack of unreleased gems – flawed, perhaps, but still with plenty of inner light. Where are the instrumentals, "Potted Shrimp" and "Prefab"? Couldn't "I'm Going Down", which only appears on early Seventies outtakes grab-bag, Metamorphosis, not have been resurrected here?
As the Stones tour Sticky Fingers – we can expect a DVD release of their live account of the album at LA's Forda Theater – opinions are moot as to whether there will ever be another studio set of new songs. In the meantime, Eagle Rock will also be giving us a CD and DVD package of Live at the Marquee, another early Seventies live set, albeit for TV, and without an audience, but an absorbingly intimate look at the band at this time.
And if they get around to reissuing the undervalued Goats Head Soup from 1973, there's a ton of superb unreleased songs to pull up from the vaults, though my eye's on a throwaway line of Jagger's from the Forda Theater – "We're gonna do the whole of Satanic Majesties next time." Come on, Mick – that would be spectacular. We Love You… We dare you…
You can almost hear the music sway and sweat itself out of the speaker stacks
rating
Explore topics
Share this article