Richard Thompson, Usher Hall, Edinburgh |

reviews, news & interviews
Richard Thompson, Usher Hall, Edinburgh
Richard Thompson, Usher Hall, Edinburgh
The folk-rocker stays true to the title of his latest album - too true, perhaps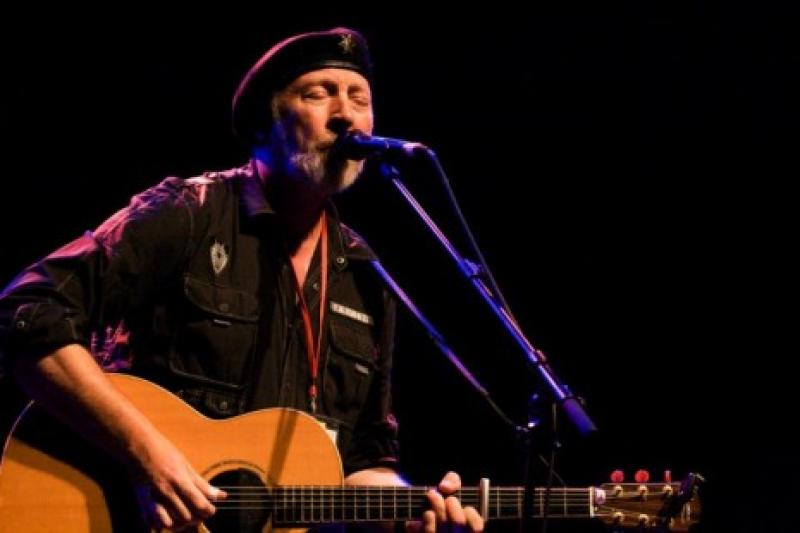 Richard Thompson brings the noise
There is a problem with every single Richard Thompson concert and it is one of omission. With a songbook to rival the best in the business, every triumphant rendition of one song comes tinged with the knowledge that some other gem has been elbowed out of the way to make room for it. If you're not careful you can spend the entire night curating an alternative, shadow concert in your head while failing to enjoy the evidence of your own ears or eyes.
There was a bit of that last night in Edinburgh. Perhaps a little more than usual. There were times, when the likes of "Sidney Wells" and "If Love Whispers Your Name" were working hard but being a tad underwhelming nevertheless, when one couldn't help but wonder what "Beeswing", or "1952 Vincent Black Lightning", or "Beat the Retreat", or "A Heart Needs a Home" had done to earn a spell in the sin bin.
There were spells when the colours seemed to bleed from one song to the next
The answer is purely a matter of creative cloth-cutting. Thompson is currently touring with the trio which recorded his latest album, Electric. If that record is in fact a more nuanced beast than the title implies, he certainly followed through on its promise on stage: this determinedly plugged-in evening had considerably more solos than songs. This would be a criminal offence for 99.9 percent of artists; Richard Thompson is in the other 0.1 percent. Yet even with a guitarist as endlessly fluid, versatile and inventive as he is, and even with the backing of his superb suited-and-booted cohorts Michael Jerome (drums) and Taras Prodaniuk (bass), there were still spells when the same colours seemed to bleed from one song into the next, particularly on the more rhythmically robust but melodically limited Electric material. Only the delightful period piece "Al Bowlly's in Heaven" and a beautifully uncluttered "Saving the Good Stuff for You" acknowledged Thompson's acoustic side.
But he was in fine voice (and spirits) throughout and the band rocked hard and true, most thrillingly on ferocious versions of "Never Give it Up", "Hard on Me", "Tear Stained Letter" and a sizzling "Hey Joe" which, even with its tongue heading towards its cheek, stood its ground against the might of those classic Sixties power trios Cream and the Jimi Hendrix Experience. Though Electric formed the spine of the set, he delved sporadically into the farther reaches of his catalogue, revisiting Pour Down Like Silver for a taut, foreboding "Shame of Doing Wrong", and plucking "Did She Jump or Was She Pushed?" and a driving "Wall of Death" from Shoot out the Lights. A stately "Keep Your Distance", played as an encore request, was a very welcome surprise.
Look. It was Richard Thompson, so it was never less than immaculately conceived and beautifully rendered. That this is a line-up purposely designed to rumble and rock will doubtless please fans of his more forthright side. I couldn't help wishing now and again for a lighter touch.
This determinedly plugged-in evening had considerably more solos than songs
rating
Share this article