Reissue CDs Weekly: The Prisoners |

reviews, news & interviews
Reissue CDs Weekly: The Prisoners
Reissue CDs Weekly: The Prisoners
The reappearance of the Medway band's second album raises knotty issues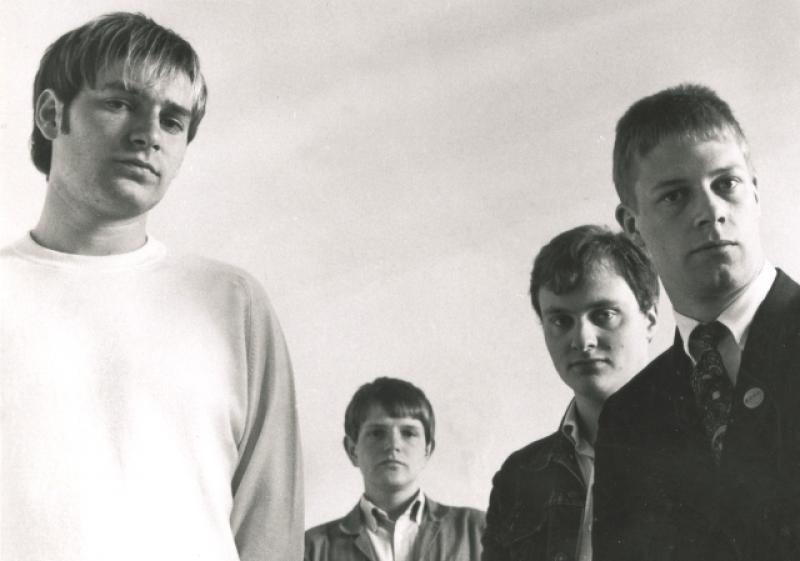 The Sixties-inspired Prisoners: not prototypical
When the Sixties-inspired The Prisoners released their second album Thewisermiserdemelza in 1983, the decade they looked to for their musical and sartorial style was closer to the album itself than it is to today. Now, the half-century remove from what the Medway band drew from then ought to be as distant as, say, the minutiae of 1916 are from those of 1966. Yet this is not the case. The 1960s have never been consigned to the dusty drawer of distant memory, a point rammed home by the Victoria & Albert Museum's annoucement last week that they are to hold a major exhibition dedicated to the decade.
Time compresses, plays tricks and is so mutable that what could be forgotten is not. In this context, it is strange to revisit a revivalist album from November 1983 and find it stands on its own merits despite being overtly rooted in a then not-so distant past. This might mean The Prisoners made something timeless, but more probably indicates this particular rock-pop continuum has been mined to varying degrees ever since by bands dissatisfied with the contemporary. What maybe should be an unwelcome visit from Old Father Time does not feel as futile as a reproduction of an antique.
The same ambiguities could, for example, apply to the now-embalmed but undead shoegazing genre which, like the Sixties, has never gone away. Last week, theartsdesk covered the new album by Russian shoegazers Pinkshinyultrablast. Barring their own modifications to the template, Grandfeathered may as well have been recorded at any point from 1992 to the present. As The Prisoners had been, they are another band dissatisfied with the contemporary who look to a previous era for their cues.
Although unlikely bedfellows, The Prisoners and Pinkshinyultrablast are linked by more than their shared yen for differing pasts. Recently, two box sets have been dedicated to the milieu each has or had chosen to utilise. Still in a Dream - A Story of Shoegaze did as it said and took the genre from evolution to codification. At the end of 2014, Millions Like Us spent four discs revisiting the late-Seventies to mid-Eighties mod revival. The Prisoners cropped up on Disc Three. Genre-specific box sets provide benchmarks against which to measure others trying on the particular style, but their bulk can reduce any potential impact of others giving it a go. An enough-already syndrome. Thankfully, The Prisoners had an identity of their own to help them stand out from the scads of cookie-cutter post-Jam outfits collected on Millions Like Us.
On Millions Like Us, The Prisoners were represented by "Hurricane", now heard again in its original context as Thewisermiserdemelza's second track. The new reissue of the album – Thewisermiserdemelza Complete Sessions – is supplemented by 11 tracks, collating everything they recorded during their short 1983-84 tenure with the Big Beat label. The Prisoners formed in 1980 and issued four albums before their split in 1986, which followed an ill-considered dalliance with a straight mod sound.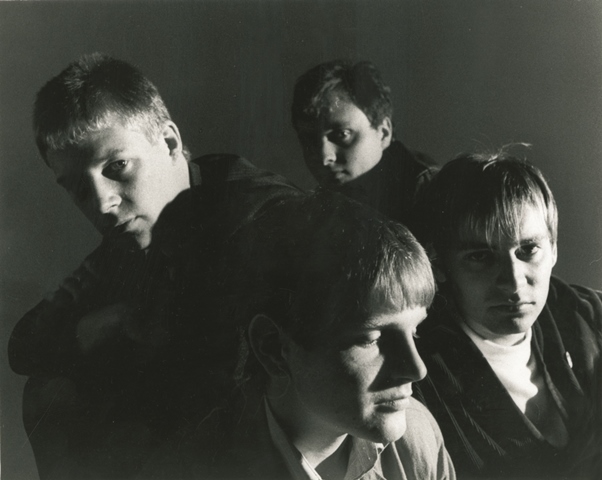 Thewisermiserdemelza is shot-through with Sixties' grooves and moves, but The Prisoners could not actually have been from then. Their hard edge was one which surfaced with punk, and The Jam were an influence. All The Prisoners' recordings are coloured by the angst of guitarist, songwriter and frontman Graham Day, which suggests he had little time for peace and love. Before the arrival of organist James Taylor they were a Jam-style three piece and, like Paul Weller, were keen on Small Faces. The single "Last Thing on Your Mind", collected here, is indebted to Small Faces' "Afterglow of Your Love". Another bonus track, "Love Changes" nods to The Jam's "Start", itself a re-tread of The Beatles' "Taxman".
Despite the punk-style harshness, Thewisermiserdemelza is psychedelic in the way of the tight-as-nails early Deep Purple. "Reaching My Head", another single collected for the reissue, distils the essence of the best American Sixties' garage bands yet remains distinctly British. Overall, the album is a terrific take on the music the band loved. But it's not rendered in a prototypical way, setting them apart from their Medway scene figurehead Billy Childish and his numerous bands. For how to do the Sixties-inspired right, head here.
But the nagging feeling remains: how can something so rooted in the past which is itself from the past not sound corny? The answer is not simple, but one thing is certain: The Prisoners were good. And it's this which has an awful lot to do with them not sounding like a creaking example of second-hand nostalgia.
Subscribe to theartsdesk.com
Thank you for continuing to read our work on theartsdesk.com. For unlimited access to every article in its entirety, including our archive of more than 10,000 pieces, we're asking for £3.95 per month or £30 per year. We feel it's a very good deal, and hope you do too.
To take an annual subscription now simply click here.
And if you're looking for that extra gift for a friend or family member, why not treat them to a theartsdesk.com gift subscription?