Reissue CDs Weekly: John Carpenter, Jerry Lee Lewis, The Replacements, Steve Miller Band |

reviews, news & interviews
Reissue CDs Weekly: John Carpenter, Jerry Lee Lewis, The Replacements, Steve Miller Band
Reissue CDs Weekly: John Carpenter, Jerry Lee Lewis, The Replacements, Steve Miller Band
Spooky, seasonal soundtracks, on-fire rock 'n' roll caught live, Minneapolis' self-destructive sons and the earliest musical adventures of a maverick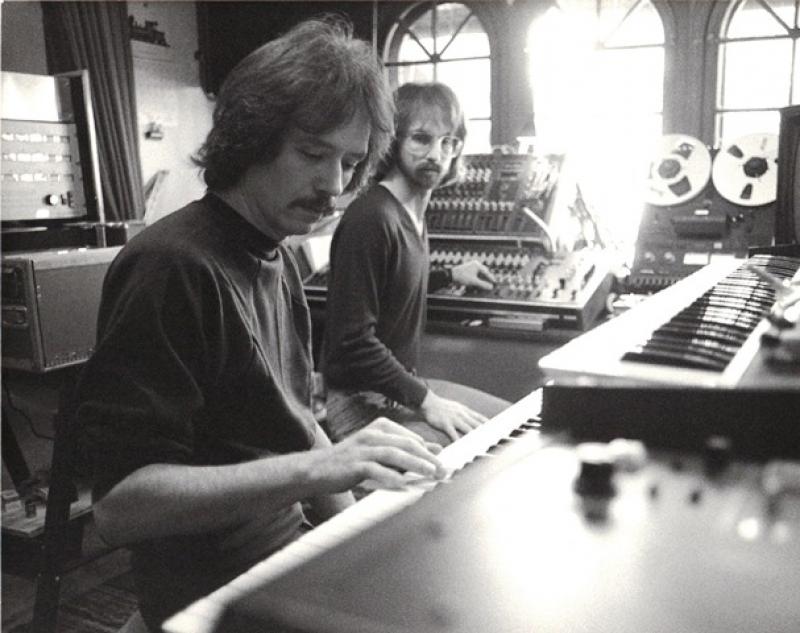 John Carpenter (left) and Alan Howarth in 1981, creating a landmark in electronic music for the cinema
People celebrate Halloween in different ways, but the arrival of these reissues of the soundtrack music to two John Carpenter horror films is enough to put pumpkins, cut-out bats and capes in the shade. Both are landmarks in using electronic music for cinema, and both are a great, spooky listens. Even when divorced from the imagery.
Carpenter had already worked with composer Alan Howarth on the music for Escape From New York (1978) and the pair reunited in 1981 to create a score for Halloween II. Howarth built the new music around what had been composed for the first Halloween (1978), but took it further, taking advantage of developments in synthesiser and recording technology. Halloween III (Season of the Witch) was more organic, with both Carpenter and Howarth improvising and recording direct to tape.
These are evocative soundtracks, dark yet textured. Listening with the benefit of hindsight and a wider context reveals a debt to the work of Italy's Goblin, who soundtracked Dario Argento's Profundo Rosso (1975) and Suspiria (1977). The spiralling passages and pulsing repetition employed for Halloween II clearly reference Goblin. Neither Carpenter or Howarth were working in a vacuum. Halloween III is the more abstract of the two. Each of these terrific releases is vinyl only – limited to 1000 - and includes a lithograph and poster. Hunt them down, and snap them up while you can.
Jerry Lee Lewis: The Killer Live
Kieron Tyler
Probably not the sort of killer John Carpenter had in mind while making the Halloween films, but Jerry Lee Lewis could be pretty fearsome live. This triple CD collects four live albums issued between 1964 and 1970, and supplements them with tracks not included on the original 1966 set By Request, More of the Greatest Live Show on Earth and previously unreleased cuts from the show heard on 1970's Live at the International, Las Vegas. The lodestone here is 1964's "Live" at the Star Club Hamburg which, despite Lewis being past his commercial sell-by date, is one of the greatest live albums ever. Backed by Britain's Nashville Teens, Lewis briefly touches on his past ("High School Confidential"), demolishes songs by his contemporaries (Carl Perkins' "Matchbox" and Little Richard's "Good Golly Miss Molly") while nodding towards the country which would map his future (Hank Williams' "Your Cheating Heart"). The later shows are more country inclined. At its best, this fine, well-annotated and well-packaged set catches a man close to catching fire.
The Replacements: Original Album Series
Graeme Thomson
The news that Paul Westerberg and Tommy Stinson reunited recently to record a limited-edition EP under The Replacements banner makes the release of this low-budget, no-frills box-set a timely one. While there are no extras to attract aficionados (the albums were reissued individually in 2008 with bonuses), it's a neat introduction to the most gifted, explosive and self-destructive rock and roll band of the Eighties.
Formed in Minneapolis in 1979 by singer and principal songwriter Paul Westerberg, Chris Mars (drums), Tommy Stinson (bass) and his now-deceased, step-brother Bob on lead guitar, The Replacements began as just another bunch of high school drop-outs channelling the punk ethic of No Future through a jagged howl of teen alienation. What raised them above the pack was the quality (and heart) of Westerberg's songs and the sloppy magnificence of their playing. Their 1981 debut Sorry Ma, Forgot to Take Out the Trash is an 18-track, 40-minute classic of its kind, raw, direct, ruthlessly tuneful, its obvious despair laced with all-too-knowing dumbness. Having honed their pop edge on Hootenanny (1983) with songs like "Color Me Impressed" and "Hey Day", the 'Mats peaked on Let it Be (1984), an emotional heavy hitter filled with alternative anthems to disaffected youth ("Sixteen Blue", "Unsatisfied", "Androgynous"), youthful bravado ("I Will Dare"), and hardcore idiocy ("Tommy Gets His Tonsils Out", "Gary's Got a Boner").
Almost as good is Tim (1985), produced by Alex Chilton, and their first release for Warner subsidiary Sire. The final disc here, Pleased to Meet Me (1987) is a tough, lean rock and roll album with a soulful punch, recorded in Memphis with Jim Dickinson. Coming after the sacking of Bob Stinson it marks the beginning of The Replacements' chequered later career, presaging their eventual demise in 1991. It's still great, though. They all are.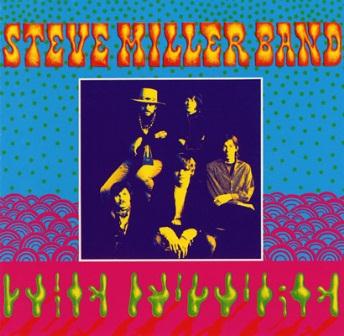 Steve Miller Band: Children of the Future
Kieron Tyler
Hit singles like "The Joker", "Fly Like an Eagle" and "Abracadabra" have obscured the earliest musical adventures of Steve Miller and his band. Until early 1968, his outfit traded as the Steve Miller Blues Band. But the release of his remarkable first album meant the word blues had to be ditched. The first side of Children of the Future was a drifting, soaring, continuous suite of music – an antecedent of Primal Scream's "Higher Than the Sun" - which incorporated the Mellotron and Miller's fascination with John Cage and Stockhausen. Blues guitar refrains were lain over this soundscape. The San Francisco-based band weren't constrained by geography and recorded the album at Abbey Road. Children of the Future is reissued alongside its successors: 1968's Sailor, 1969's Brave New World (on which Paul McCartney guests) and Your Saving Grace, and 1970's Number 5. Each of these nicely packaged sets includes album-specific liner notes and pics supplied by Miller himself. All five testify to a remarkably fertile period for Miller and his compatriots (including guitarist Boz Scaggs), but Children of the Future is and was the entry point.
Listen to an extract from the soundtrack to John Carpenter's Halloween II (1981)
The reissue of two John Carpenter horror soundtracks is enough to put pumpkins and cut-out bats in the shade
Explore topics
Share this article