Reissue CDs Weekly: Calypso Craze |

reviews, news & interviews
Reissue CDs Weekly: Calypso Craze
Reissue CDs Weekly: Calypso Craze
All-encompassing box set celebrating the musical fad which stormed 1950s America
Sunday, 07 September 2014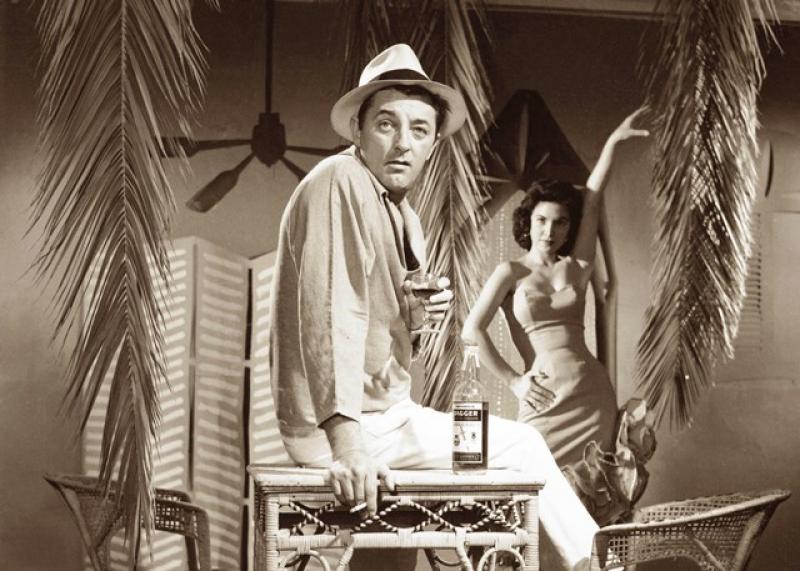 Robert Mitchum looks thrilled to be jumping on the calypso bandwagon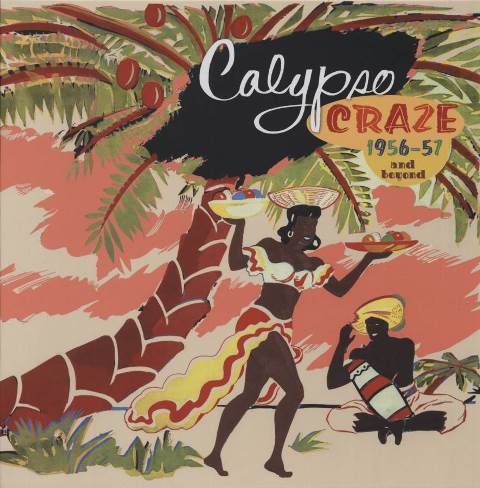 Various Artists: Calypso Craze
In 1956, calypso battled it out with rock 'n' roll to become America's hottest musical craze. As the year ended, newspaper reports quoted pundits predicting it would wipe Elvis and his like out. One such was Reverend Norman O'Connor, a "Catholic chaplain at Boston University and a jazz authority", who said "rock 'n' roll is on the way out." Showbiz trade mag Variety concurred in December, proclaiming calypso "the exterminator of rock 'n' roll" and "the hot trend." They seemed to have a point. Pop's first million selling album became Harry Belafonte's Calypso, issued in 1957
But it didn't pan out. In May 1957, a banner headline in Variety screamed that "Calypso is Stone Dead". By the year's end, the calypso fad went the way of all fads. The Trinidad-born music did not go away, but it never again gripped the imagination as it had done in 1956 and 1957.
This lavish box set traces the rise and fall of the calypso boom over six CDs, a DVD and a sumptuous album-size, full-colour, 175-page hardback book, packed with choice tit-bits like those quoted above. Calypso Craze is the last word on the trend. Issued by the German label Bear Family, it is yet another release showing that independents do this sort of thing better than the multi-national corporate labels.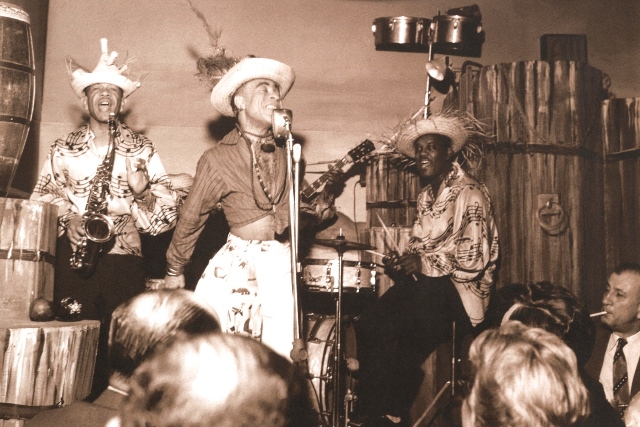 Of course, whatever sundry men of God and the trade magazines thought, calypso had no chance of pushing rock 'n' roll aside. It had not grown from local grass roots. Albums like Robert Mitchum's Calypso is Like so, however sincere the actor's bizarre embracement of the music, were all the evidence needed that calypso was hardly for (and by) the kids, the buyers of most records. Limbo dancing may have caught on, but as 1957 faded into the distance it was those inspired by and buying into the Elvis upheaval who defined the future of popular music. (Pictured left: Virgin Islands calypsonians The Fabulous McClevertys)
Nonetheless, as amply and entertainingly shown, calypso also made waves internationally. Disc Five is dedicated to British calypso and calypso-influenced music, while Disc Six includes music from Bermuda, the Bahamas, Jamaica, the Virgin islands, Latin America, Canada, Denmark, Sweden and even Japan.
How calypso swept from Trinidad into America's mainstream and beyond is told in the superb, well-written book. Definitive is the word: it includes footnotes and references to all sources cited. Yet it remains briskly readable, pinpointing calypso as having emerged in 19th-century Trinidad.
Musically, the scene is set with the collection's earliest track. Hubert R. Charles' "Marry an Ugly Woman" is from 1934. Although Stan Kenton's Orchestra recorded calypso in 1946, most of the pre-1957 tracks on Disc One, titled Calypso Comes to America, are by acts from Trinidad. (Pictured right, the soparano-turned-calypsonian Massie Patterson)
Year zero for America was 1934, when musicians from Trinidad first came to New York to record. The pioneers were The Lion (the former Hubert R. Charles) and Attila the Hun. As well as records, radio appearances and shows at venues like the Village Vanguard followed. US-based calypsonians included the Harlem-dwelling The Duke of Iron, who sang at 1940's New York World's Fair. In 1942, Sir Lancelot became the first Trinidadian to appear in a Hollywood film, Two Yanks in Trinidad.
Calypso got caught up in the 1950's folk boom and the ears of the America became hooked. Listening to Calypso Craze, it's easy to hear how. The infectious music had an exotic edge and often had saucy lyrics. But it wasn't dirty like rock 'n' roll where white boys swung their hips. Calypso's spiciness was tempered. It could be clean fun and was easily co-opted: the jazzy swing suited Nat King Cole and Eartha Kitt. Night clubs sprang up. In August 1956, New York's Jamaican Room (despite its name) was turning customers away from its steel-band evenings. February 1957 saw the opening of the Calypso Room in Boston.
Beyond the exotic allure, none of this could have happened without the music. Like many musical fads, the songs fuelling the boom were easily to assimilate and catchy. The associated imagery was distinctive and marketable too. The book's wonderful illustrations include menus, magazine covers, tickets and other memorabilia showing how embedded this fad became. But it couldn't last.
One potential nail in the coffin comes on the final disc of the box, a DVD which, along with four short musical films, includes the 1957 feature film Calypso Joe. Although it features lively contributions by The Duke of Iron and Lord Flea & his Calypsonians, it is a terrible, paper-thin, almost-unwatchable cash-in. The trend had been wrung dry. And unlike rock 'n' roll, no kids were taking up the baton and pushing forward with their own take on calypso. (Pictured left: cosmetics company Max Factor gets with the calypso trend)
Calypso Craze is a snapshot of a moment in popular culture. It is scholarly. Exciting too. But the fantastic music alone makes the case on its own. It also raises questions. Could some of the calypsonians and bandwagon jumpers have made the music into the future? Some hope.
"This be bop music is really terrific, I nearly went crazy when I hear the music of Gillespie, calypso is really sweeter" sings a hopeful Lord Flea on 1957's "Calypso Be Bop" before going on to namecheck Charlie Parker and Miles Davis. Sadly for him, the jazzers he lauds didn't have a sudden change of musical style. Calypso's moment was indeed sweet. But short too.
Subscribe to theartsdesk.com
Thank you for continuing to read our work on theartsdesk.com. For unlimited access to every article in its entirety, including our archive of more than 10,000 pieces, we're asking for £3.95 per month or £30 per year. We feel it's a very good deal, and hope you do too.
To take an annual subscription now simply click here.
And if you're looking for that extra gift for a friend or family member, why not treat them to a theartsdesk.com gift subscription?