New Music CDs Round-Up 1 |

reviews, news & interviews
New Music CDs Round-Up 1
New Music CDs Round-Up 1
What theartsdesk is listening to this month
Saturday, 26 September 2009
A sly, camp joke on its elusive creator? David Sylvian's 'Manafon'
Welcome to the first in theartsdesk's monthly CD round-ups of new music. The selection is of the most interesting releases (and re-releases) to come our way in the last month, and spans Metal to Muse, ambient Krautrock to folk, via voodoo funk from Benin and the latest electronica. Some of these have been covered in the national prints, others overlooked. Feel free to comment on the selection or the reviews, or both.
CD of the Month
David Sylvian, Manafon (Samadhi Sound)
by Robert Sandall
At first sight the cover of David Sylvian's new record looks like a sly, camp joke on its elusive creator. Peeking dimly out of a clump of gnarly green tree trunks stands a small solitary deer, its pointy ears silhouetted against pale distant sunlight. As an image of a musician who has spent most of the past 30 years working in deep seclusion - to the point where the majority of his fans have little idea where he lives and only a vague idea of what he nowadays looks like – this is Sylvian in excelsis.
He remains one of the great originals of British avant-garde pop. David Sylvian is the man from the glam-rock band Japan who long since fled the scene of his carefully contrived Di-haired blond celebrity, and retreated into a shadowy sound world of his own devising. With his languorous, textured tenor flirting ever more distantly with the ballads that once made him famous, he now deals in songs that handle introspective thoughts and emotions with a fastidious, painterly restraint. Like Scott Walker, another golden-voiced renegade on the run from pop glibness, Sylvian went thataway and never returned. The wonder is that his unique brand of jazz-inflected "art rock" has never ceased to enthrall a small but dedicated international audience. On his increasingly rare visits to Britain, where he has not lived since the 1980s, Sylvian can still sell out medium-sized theatres in a heartbeat.
For all his obstinate individuality, he has recently become an adept virtual networker, practised at assembling clubby ad-hoc ensembles with likeminded improv artists (Evan Parker, Keith Rowe), laptop pioneers (Christian Fennesz), slightly mad DJs such as the Japanese turntablist Otomo Yoshihide and electronic noodlers from the Polwechsel collective. On Manafon, Sylvian presides like an absent-minded conductor over a kind of modern chamber music. The album unfolds as a series of melodically skeletal poems and monologues, fashioned in sessions in London, Vienna and Tokyo and completed in his studio in the backwoods of New Hampshire - his home for most of this century following the break-up of his marriage to the Amerindian poet Ingrid Chavez.
The beauty of Manafon, for those who are prepared to sit still for it, lies in the hypnotic interaction between Sylvian's gorgeous, groany voice and the enigmatic sound collisions he sets around it. Doors open and close, admitting half-heard conversations; machines whirr and hiss, acoustic guitars strike up and then shut up again, saxes wander to and fro. A perky Greek chorus throws in its ten-penn'orth. As a prospectus, this may sound like arty pretention gone AWOL, but in the event – and this album is definitely that - Sylvian is too old a hand at manipulating suspense to let the listener off the hook. Few records are imbued with such a vivid sense of music at the point of birth, rather than after. And boy, does it feel good not to have an automatic rhythmic pulse interrupting the charmingly indeterminate flow.
Abstraction doesn't have it all its own way. Sylvian may not be the world's greatest storyteller, but there's a lot more point and poignancy to his utterances here than he managed back in the day when he used to intone and worry, sphinx-like, about beehives and Buddhist surrender. At the age of 51, this son of a plasterer from Beckenham seems now to be reflecting on British spirituality in various forms, and in particular that of the Welsh poet R S Thomas, sometime vicar of the parish of Manafon. Thomas has obviously got to Sylvian in ways which suggest that he has at last found the soulmate, or intellectual role model maybe, who has eluded him in the past.
Ever since he fell out with Japan's Mick Karn in 1982 over an oriental girlfriend, Sylvian has struggled to find a home for his monkish yearnings and deeply recessed emotions. A dead poet may not be everybody's idea of the way forward, but for a man obsessed with "ghosts" as Sylvian has always been – remember the song that launched his solo career? – Thomas may be just the ticket. Sylvian has described Thomas as a man who "struggles with the silence that burns inside his own heart and mind. God's silence. He's a man out of time… an insufferable individual in many ways with a quixotic element in his quest for knowledge." To which you would have to say, "Not very rock and roll, but very David Sylvian." And for as long as it keeps the old goat, deer or whatever as frisky and urgent as he sounds on Manafon, more power to him.
Buy Manafon here or on David Sylvian's official website. Watch "Small Metal Gods" from Manafon:

New Releases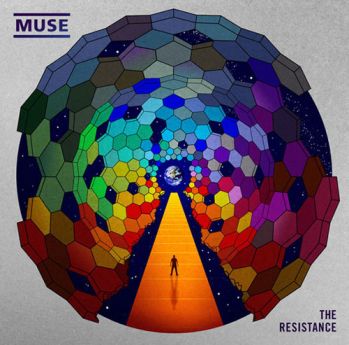 Muse, The Resistance (Warner Bros / Helium-3)
by Adam Sweeting
Muse's eclectic, pseudo-symphonic music seems to leave many critics perplexed, and it's wildly out of sync with current trends. But what are we worried about? The punters are buying it in droves, and pop music as idiosyncratic as this is hardly unique - think of Brian Wilson and the Beatles, or self-evident Muse influences Radiohead and Queen. And while Muse can mix up Chopin, Megadeth and Mantovani without batting an eyelid, they refrain from tormenting the listener with brain-teaser stuff like atonality or free chromaticism.
Three years after its awesome predecessor Black Holes and Revelations, The Resistance finds Muse pushing outwards in all directions, sampling assorted global styles, stealing blatantly from classical composers and stretching their song-structures to breaking point. In under six minutes, "United States Of Eurasia" manages to cross the Arabian desert, pull off a hilarious multi-track Queen pastiche and deliver an orchestrated version of Chopin's E flat Nocturne. The album closes with the three-part "Exogenesis", which bills itself as a symphony and switches between hyperactive rock-band passages and orchestrated melodies so lush they verge on the lachrymose. Matt Bellamy's lyrics teem with his pet agendas (he loves totalitarian conspiracy theories, while the title track promotes a Gandhi-like message of peaceful resistance), but we ought to be handing out medals to a band with this much ambition and sheer cheek.
Roshi feat. Pars Radio, The Sky And The Caspian Sea (Geo Records)
by Joe Muggs
As genres go, "Welsh-Iranian ambient folktronica torch-songs" isn't going to make for a burgeoning section in HMV. But just because an album can't be easily filed doesn't make it inaccessible: while this collection by young Welsh-born singer-songwriter Roshi Nasehi might feature a few Persian lyrics and electronica swooshes and rumbles, it is at heart a simple, delicate and deeply lovely collection of songs that speak directly to the heart and deserve a much wider audience.
Having toured extensively as part of Nico's band in the 1980s, Graham Dowdall – who, aside from guest string players, pretty much is Pars Radio – has plenty of experience of individualist chanteuses, which is put to good use here creating wide open spaces for Roshi's voice and piano to explore. And the songs here are not a million miles from Nico's, at least in their unhurried pace and harmonium-like drones. But where Nico's deep, doomed Teutonic groan always seemed to have one foot in the grave, Roshi's pure, perfectly controlled soprano voice and elegantly fluttering tremolo is nothing if not alive, and her English lyrics in songs like "Night Swimming", "Pills and Sheep" and "The Isle of Eigg", while they may speak in melancholic tones of "irretrievable happy memories", are rich with warmth and fondness for those particular times and places nonetheless.
All of these – and the circling Iranian folk songs like "Mastom/I Am Drunk (with Love)" and the Omar Khayyam setting "Dar Kaargahe Koozegary/In the Potter's Workshop" - are embellished with Dowdall's subtle electronic tones and gentle percussion. But while in isolation – as in his solo work as Gagarin – these might be high-tech, reminiscent of the Blade Runner soundtrack, here they feel entirely natural, just another constituent part of the songs. Despite the collisions of influences from thousands of miles and thousands of years apart, these songs never feel anything other than a product of the natural creative process of individual people – and as such, just as in Roshi's renowned live shows, they reach out to the listener as an individual in the most intimate way.
Megadeth, Endgame (Roadrunner)
by Russ Coffey
Halfway through Some Kind of Monster, the Metallica "rockumentary", Megadeth front man Dave Mustaine tearfully accuses the bandmates who sacked him of ruining his life. Just imagine his glee when the next Metallica album, St Anger, bombed. And picture his despair when Metallica reasserted themselves as the world's biggest metal act with last year's Death Magnetic. But Mustaine is no quitter. With his riposte, Endgame, he's out to remind the world just how good he can be. While Metallica are off spending their multi-millions on art and Learjets, Megadeth have apparently been holed up in a studio called Vic's Garage playing until their fingers bled. It's that hunger, the desire to be someone, which defines this album.
From the opening salvos of "Dialectic Chaos" through to the muscular riffing of "The Right to Go Insane", the album is invested with brutality, melody and virtuosity. Maybe it's the addition of axeman Chris Broderick. Maybe Mustaine has just hit a patch of form. But every element of the record - the writing, production and playing - seems spot on. And with the slower numbers, such as "44 Minutes" or the twisted love song "The Hardest Part of Letting Go", Megadeth demonstrate that they know how to dig deeper without necessarily going faster or louder. It was always musical invention that set Metallica apart from their peers. With Endgame, Mustaine has finally shown he can beat them at their own game. Will it change anything? Of course not. Guns'n'Roses, AC/DC and Metallica made last year the metal revival year. Mustaine has probably missed the boat. Life's not fair. But isn't that one of the reasons people turn to rock and roll in the first place?
Pearl Jam, Backspacer (Universal)
by Adam Sweeting
On their ninth album, Pearl Jam blow the doors off with the opening blast of "Gonna See my Friend" and don't relax until they've scorched to the end of track four, "Johnny Guitar". Then they power down into the sweetly melodic balladry of "Just Breathe", vocalist Eddie Vedder exploiting the rough graininess of his voice to warm the lyrics like a fine cognac – "I understand that every life must end… I'm a lucky man to count on both hands the ones I love." Mortality and self-examination are recurrent themes, cropping up in "Speed of Sound" or the disc's most stirring rocker, "Amongst the Waves", a bravura performance lit in stark, dramatic colours. Yet the overall effect is uplifting rather than demoralisingly bleak.
Chuck Prophet, ¡Let Freedom Ring! (Cooking Vinyl)
by Adam Sweeting
In the 17 years since the demise of his former outfit Green on Red, Prophet has never been showered with the acclaim he deserves as either guitarist or songwriter, but here he's roaring at full blast across both disciplines. The album was recorded in Mexico City in eight frantic days (with an earthquake thrown in), but Prophet has staggered from the wreckage clutching a bunch of pungent, heartfelt songs in various dialects of country, blues and rock. The title track looks at diseased American capitalism through a tequila hangover ("Let there be markets, let 'em run wild"), while the lash and twang of Prophet's Telecaster was never more exhilarating than in "American Man" or "Where the Hell is Henry?"
Peter Culshaw Recommends:
Speed Caravan, Kalashnik Love (Real World Records)
In which virtuoso oud player Mehdi Haddab rocks out. In a similar vein to Algerian rebel star Rachid Taha (who guests, amusingly, on a version of The Cure's "Killing An Arab"), only angrier, groovier and better produced. When they build the autobahn over the Sahara this is what you will be listening to.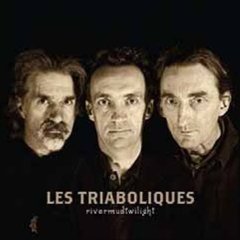 Les Triaboliques, rivermudtwilight (World Village)
Three great musicians with novel-length CVs - Lu Edmunds, Justin Adams and Ben Mandelson - in a splendidly atmospheric globe trotting acoustic set. Music to listen to with a tumbler of whisky on the porch as the sun fades. They say, reasonably enough, to file under Duskcore or Twi-Fi.
The Unthanks, Here's the Tender Coming (EMI)
Some wonderful songs, from Annie Briggs and Euan MacColl among others, but not as much of a winner as last year's epically bleak masterpiece of misery, The Bairns. With a photoshopped cover, the whole thing feels a touch too over-produced. Becky Unthank's breathy voice gets even breathier. I found myself missing their erstwhile piano player and composer Belinda O'Hooley, who wrote the astonishing "Blackbird" and "Whitethorn" on the last album.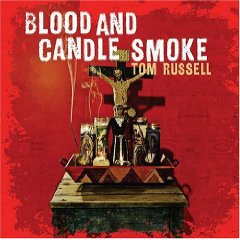 Tom Russell, Blood and Candle Smoke (Proper)
The El Paso-based singer-songwriter's 25th album, and quite possibly his best yet, in which he name-checks Graham Greene, Nina Simone and Hank Williams. See feature and Tom Russell's Juarez journal.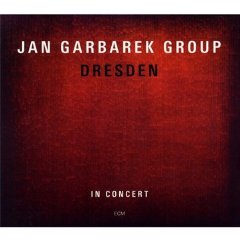 Jan Garbarek Group, Dresden (ECM)
This two-CD release is the first ever live set to be issued under the Norwegian saxist's name and highlights his fiery improvising abilities, with the interplay between Garbarek and drummer Manu Katché at the centre of the operation.
Bassekou Kouyate and Ngoni Ba, I Speak Fula (Out Here Records)
Worthy follow–up to the acclaimed Segu Blue, which should propel the master ngoni player and ambassador for Mali's intricate but highly listenable music further onto the world stage.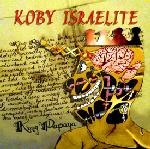 Koby Israelite, King Papaya (Circum Mayhem)
Power chords, tango, funky klezmer, insane piano runs, sampled laughter, children's toys and snatches of Shostakovich - a rich and strange concoction, like the outpourings of a scientist who has lost the plot. Clever, even brilliant, but actually rather exhausting.
Joe Muggs Also Recommends
If you're allergic to archness, avoid. But if you can handle a Eurotrash ice-maiden intoning oddly psychedelic phrases over kitschy melody snatches and sparse Krautrock grooves then go get it. Best sampled at 4am in a warehouse arts cooperative.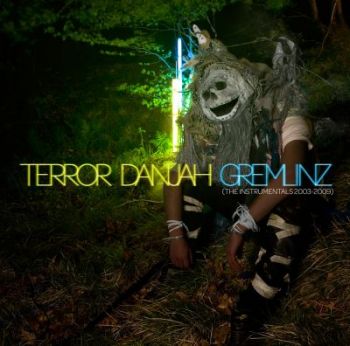 Terror Danjah, Gremlinz (The Instrumentals 2003-2009) (Planet Mu)
Grime was the genre that never was. Its rappers (Dizzee Rascal and Tinchy Stryder notwithstanding) were too violent and scary for the average punter – but its instrumental tracks were bubbling over with off-beam British electronic invention. Stripped of angry young men, the backing music now sounds like bubbling, gleeful mini-symphonies for ring-tone, car stereo and leaky iPod – i.e. truly fantastic.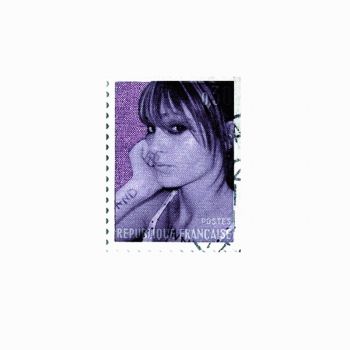 George Pringle, Salon Des Refusés (Deth To Fals Metal)
A posh, pretty girl talking in deadpan rhymes over sparse electro beats. Should be ghastly and dumb, in fact is deeply moving in its delicate melodies and smartly phrased tales of sexual repression, passing time and social misapprehension.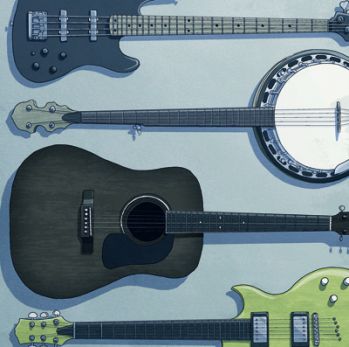 Peter Broderick, 4 Track Songs (Type)
Early home demos by multi-instrumentalist prodigy show there's no such thing as "lo-fi", just "differently-fi". Strings, wind, piano and guitar blend with delicious tape hiss and strange voices: is he a backwoods Debussy, a more delicate Will Oldham, or something altogether new? Who knows?
Stinker of the Month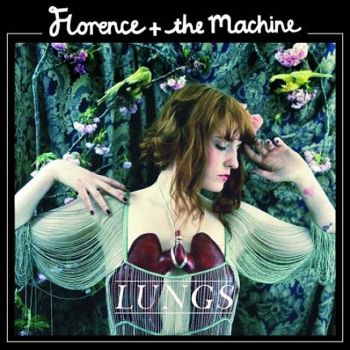 Florence + the Machine, Lungs (Universal/Island)
by Joe Muggs
There's ambition and there's ambition. And sadly, though I'm sure Florence Welch would insist hers is the creative sort, it's clear from this album that it is really the ugly, dead-eyed, acquisitive, Verruca Salt-ish sort that expresses itself in her music. It's all there in her debut single "Kiss with a Fist" - completely unrepresentative of her normal sound but still plonked down smack dab in the middle of this album, it's a shameless White Stripes knockoff precision-designed to provide a vital veneer of NME cred, while its ugly lyrics of knockabout domestic violence fun might as well say, "I'm controversial actually, look at me, look at me, now now NOW!", such is their subtle poetry.
For the rest of the record, all the trappings of bohemian kookery are there: harps, grand pianos, mandolins and ukuleles circle round every song, and the lyrics are full of the best swooning tragedy that a privileged classical education can offer. But that lyricism is no more emotionally convincing than the Dungeons and Dragons slash-hackery of an Iron Maiden song (and a lot less fun), and the would-be lush arrangements are all subjugated to the rough pop compression that afflicts every mainstream record nowadays, trampling those lovely instruments as it shoves Welch's grating, if well-trained, tones right to the front of the mix in a way designed not to seduce or excite but simply to cut across the background noise from the tannoy system of a crowded branch of Claire's Accessories. It's a shame, as delivered without the pretensions and the grim production, these would be accomplished pop songs – and indeed gothy kids who think they're cleverer than they are will lap them up – but the utter lack of love with which they are constructed is palpable and ruins everything about them. This is a horribly ambitious record, and I'm sure it will do well.
Compilation of the Month
Orchestre Poly-Rythmo, The Kings of Benin Urban Groove 1972-80 (Soundway)
The latest Seventies cult rediscovery from Africa playing what they call "voodoo funk". As one fan site put it, their music is "drenched in the sort of fuzzed-out funk that would have made Bootsy Collins shiver in his silvery trousers". Formed in 1969, they will be playing their debut London gig at the Barbican on Sunday. (PC)
Reissues of the Month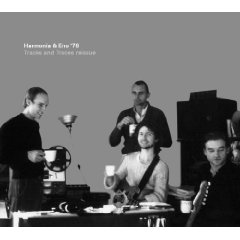 Harmonia with Brian Eno, Tracks and Traces (Groenland)
Long-lost album from 1976 in which the ubiquitous Eno, on his way to record with Bowie in Berlin, stops off in a small German country studio to collaborate with a Krautrock supergroup. The feel is rural, with meandering synths and guitars, at times magical but with a hint of menace, as when Eno advises on the only vocal track, "Don't Get Lost on Luneburg Heath" (PC).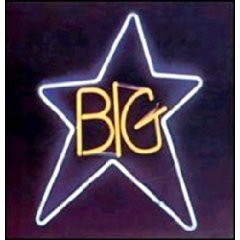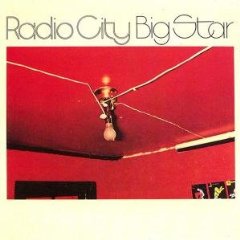 Big Star, #1 Record and Radio City (Universal)
At the start of the Seventies, Memphis-based Big Star created the blueprint for melodic Americana guitar-rock later exploited by the likes of R.E.M. and Teenage Fanclub, but sales of their first two albums were in inverse proportion to their subsequent influence. Newly remastered, both discs come up pristine and gleaming, and songs like "September Gurls" and "Thirteen" sound more affecting than ever (AS).