Cheikh Lô: Dreadlocked Islamic Funk |

reviews, news & interviews
Cheikh Lô: Dreadlocked Islamic Funk
Cheikh Lô: Dreadlocked Islamic Funk
The majestic Senegalese singer is back with a new EP and glossy video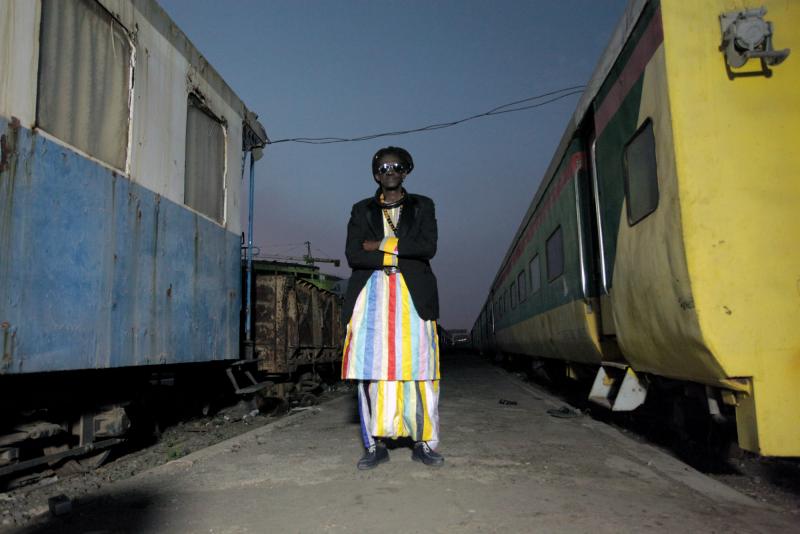 Cheikh Lô : the master is back
Cheikh Lô , the much loved Senegalese singer, is back with new recordings for the first time in five years with a three track EP trailing a new album in June, and theartsdesk has an early look at his new video for the lead track "Degg Gui" (see below).
The EP is a typically adventurous mix of styles – "Degg Gui" includes a vocal contribution from much touted Brazilian singer Flavia Coelho (her own reggae-soaked debut Mundo Meu is out in May, when she is performing in London) and also features the Parisian based accordionist Fixi, who has been known to record squeezebox hip-hop tracks.
The album is laid-back and glossily produced. Previously, Lo had been on the revered world music label World Circuit (home of the Buena Vista Social Club) but this is on a newish Paris label called Chapter Two, who have pushed the boat out for Cheikh in a way rarely seen, certainly in world music, in these cash-forsaken days. Cheikh's band was flown to a top studio in Sweden, while overdubs and mixing took place in Paris.
"Degg Gui" is about people who speak too much, while the other standout on the EP, "Doyal Naniou" with supreme Malian diva Oumou Sangare guesting, is a diatribe against African coups d'etat: "We must be able to have democratic elections and votes, and drive off those who try to claim power through force." The third track is "Balbalou" a mystical funk workout featuring the jazz trumpet of Ibrahim Malouf. The forthcoming album manages to be both majestic and cool.
Cheikh Lô 's return is timely in another sense – he follows the Sufi Muslim path of the Baye Fall, who are about as opposite from the fanatical death-cult of ISIS as it's possible to get. The Baye Fall sport dreadlocks and colourful pathwork clothes, are not averse to smoking dope, don't feel they have to necessarily go to the mosque or Mecca, do believe in the vitues of productive work, and follow spiritual guides known as marabouts. Cheikh's life-affirming music is a much needed counterpoint in the Islamic world to the fanaticism which we are confronted with daily in the media.