CD: Robbie Williams - Swings Both Ways |

reviews, news & interviews
CD: Robbie Williams - Swings Both Ways
CD: Robbie Williams - Swings Both Ways
The Robster shows that Rat Pack schtick will never die, unfortunately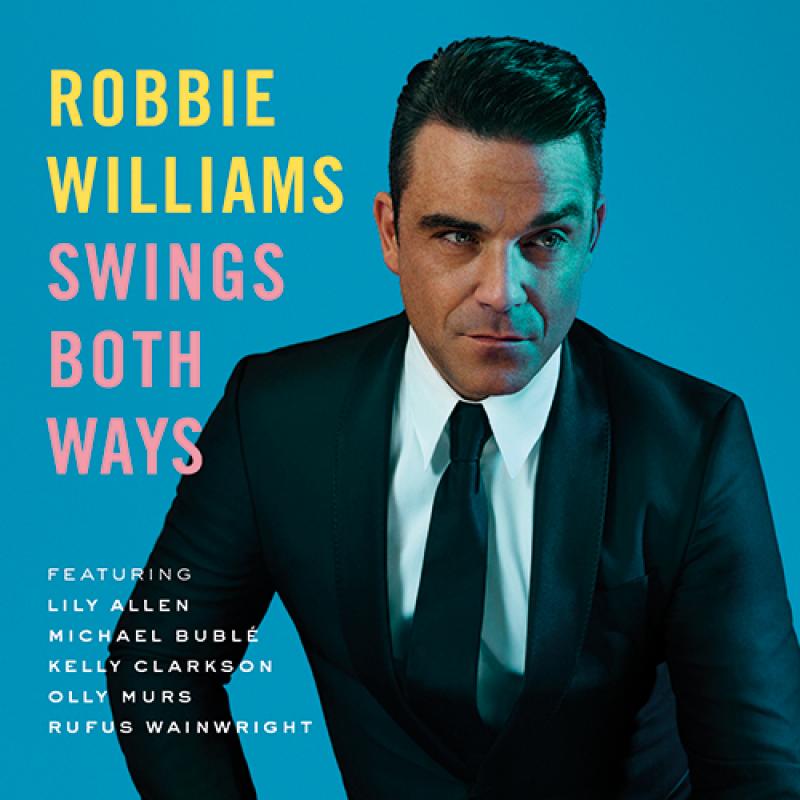 Robbie Williams - Vegas Bound
Oh good, Robbie Williams is back. Now fully emerged from the self-imposed wilderness that saw him become immersed in the world of extraterrestrials and the paranormal while living a Howard Hughes-esque existence in Los Angeles a few years back, Williams is evidently attempting to make up for lost time.
Unfortunately for him, his Rat Pack schtick is as tired as it was 13 years ago with the release of his original swing-influenced project, the revoltingly popular
Swing When You're Winning
.
The format of Swings Both Ways is almost identical to that of its predecessor. Williams is a canny fellow: Winning was by far his biggest-selling album to date and surely this must be in some part responsible for the release of this new effort. Safer than the suburbs, Swings Both Ways goes out of its way to not offend, containing a selection of big band standards and 1940s crowd pleasers that reek of end of the pier schmaltz and the kind of nudge-wink innuendoes that really should have died out with the dinosaurs that perpetuated them in the first place.
Covers of "Minnie the Moocher", "Dream a Little Dream" and "Puttin' on the Ritz" among others all trundle along with Williams's honking voice getting assistance from a litany of guest stars, amongst them Olly Murs, Lily Allen and Michael Bublé. Then we have the new tracks that Williams has penned with his songwriting partner Guy Chambers, such as "No One Likes a Fat Pop Star", containing more than a whiff of "woe is me" navel-gazing. These are the most interesting prospect here, but that's not really saying much. Perhaps Robbie should stick to alien-chasing.
Overleaf: watch 'Go Gentle' from Swing Both Ways
Safer than the suburbs, Swings Both Ways goes out of its way to not offend
rating
Share this article