CD: Public Image Ltd - What the World Needs Now |

reviews, news & interviews
CD: Public Image Ltd - What the World Needs Now...
CD: Public Image Ltd - What the World Needs Now...
PiL builds up a head of steam with its second comeback record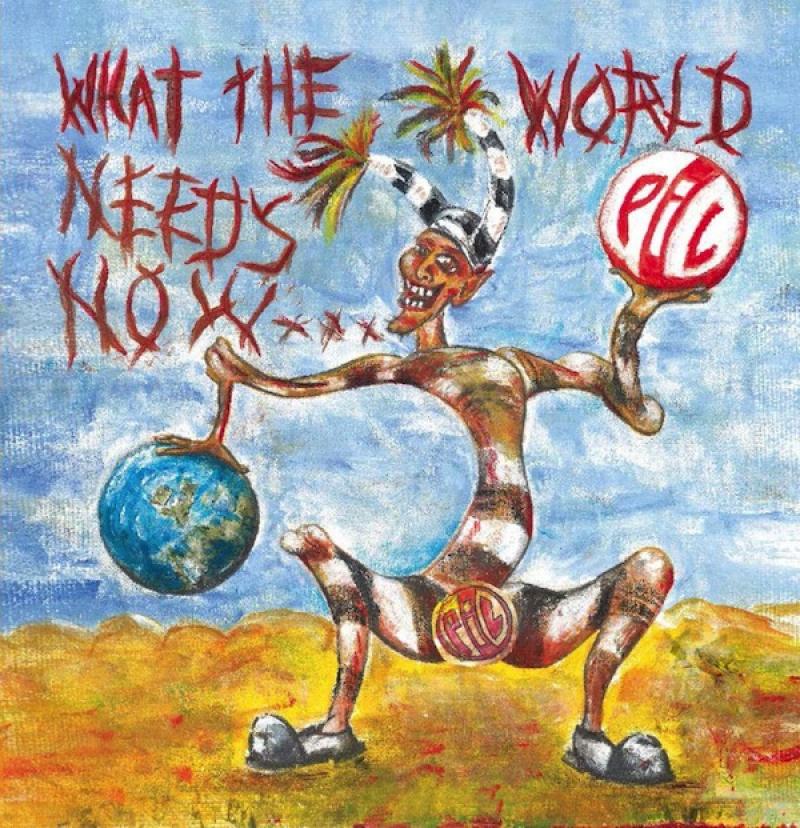 The Devil juggles: PiL album cover art by John Lydon
John Lydon's group went 20 years without cutting a studio album before issuing This Is PiL. A mere three years on, the singer and his bandmates Lu Edmonds (guitar), Scott Firth (bass) and Bruce Smith (drums) have produced an album as robust and playful as its predecessor. If only Lydon had had such a settled combo and the means to be prolific in the Nineties and Noughties.
The bracing avant-garde experimentalism of Metal Box and The Flowers of Romance now a distant memory, PiL has arrived at a choleric post-punk groove seared by Edmonds' bravura riffs. It's as suited to Lydon's fast, hectoring songs, like the LP's opener and first single, "Double Trouble" – inspired by a row he had with his wife about a broken toilet – as slower ruminative numbers.

Among the latter is the eight-minute "Big Blue Sky", which seemingly deplores the US slaughter of American Indians – the 1868 Washita massacre, perhaps, though Lydon could be singing of My Lai or the Haditha Killings. Narrated by a combatant who regrets his atrocities, most likely by an Indian who was forced to take revenge, it honours the Native American unity with the land, minus sentimentality, and survival instinct (invoking the 9 album's "Warrior"), and it wells up into cinematic crescendos of voice and guitar – a putative classic.

Lydon uses clichés in a tirade against America, but blaring them in a song called "Bettie Page", which salutes Mae West and Louise Brooks as well as the eponymous pin-up model, puts a fresh slant on a tired topic. Is he channeling the David Bowie of "This Is Not America" in the chorus? Certainly, he channels Marc Bolan's vibrato and T. Rex's lush bop in the unusually gorgeous and intimate "The One". "Spice of Choice" is the most anthemic track, though it lacks the rugged grandeur of This Is PiL's "Deeper Water".

After rants about dissatisfaction and corporatism, the record closes on "Shoom", one of Lydon's half-spoken songs, in which he archly denounces sex, excess, success etc. as "bollocks", and finally howls "Fuck off", as if the late Bill Grundy were still prompting Johnny Rotten. It's a lazy conclusion to an otherwise galvanizing set.
'Big Blue Sky' is a putative classic
rating
Share this article