CD: Polar Bear - In Each and Every One |

reviews, news & interviews
CD: Polar Bear - In Each and Every One
CD: Polar Bear - In Each and Every One
Mature and sophisticated layers of electronic and acoustic sound from Seb Rochford's iconic post-jazz outfit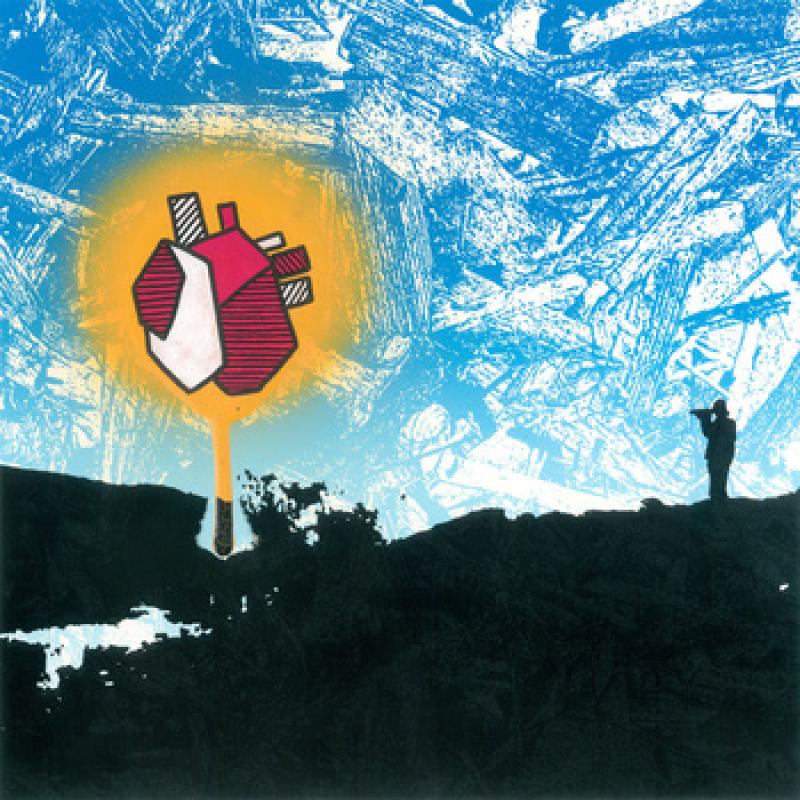 The new album's a bright red heart rendered in hard edges
Seb Rochford's five-piece Polar Bear is now ten years old, and the band's post-jazz amalgam of lugubrious saxophone phrases and scratchy riffs, scarified electronic soundscapes, and mesmeric, crackling drum and bass rhythms has matured.
The giddy thrills of nearly winning the Mercury Prize (with
Held on the Tips of Fingers
in 2005) are long past, and they seem content with the trappings of the alternative scene, releasing limited edition vinyl and selling inscrutable T-shirts. That stability of identity has, perhaps, contributed to a subtler, slower-burning sound that lets the details breathe, and shows off the intelligence of Rochford's writing.
Leafcutter John's pioneering electronica has always been integral, but this time dance beats underpin the sound throughout. There's much more to this, however, than a theme and variations exercise on the quintessential rhythms of urban hipsterdom. The tone is balanced with pinpoint precision, so that, for example, in "Lost in Death Part 2" some of the smoothest sax lines are set against eerie, extraterrestrial wails, while in "WW", a menacing bass beat is teased by a hardscrabbling, hysterical sax. Mood, likewise, is massaged expertly, with many dramatic shifts mid-track. One of the cleverest changes takes place in the final piece, "Sometimes", when the hypnotic electronic haze is punctured, at the very end, by an extended note of gruff, bowed bass. It's witty and lovingly crafted.
The same attention to details has been applied to the track names. The opener, "Open See", is an invitation to "open and see" the album; a reference to a musical C; and also, with what sound like Leafcutter John's whale sounds, a nod to the open sea. Nice. The jagged red and white shape superimposed on the sun on the album cover is apparently a heart. It's a good metaphor for the music, which releases a thumping emotional impact through some hard-edged technical constructions. One of their best.
The jagged heart is a good metaphor for the music, which releases a thumping emotional impact through some hard-edged technical constructions
rating
Share this article