CD: Marilyn Mazur - Celestial Circle |

reviews, news & interviews
CD: Marilyn Mazur - Celestial Circle
CD: Marilyn Mazur - Celestial Circle
Debut recording from Mazur's quartet proves a match made in heaven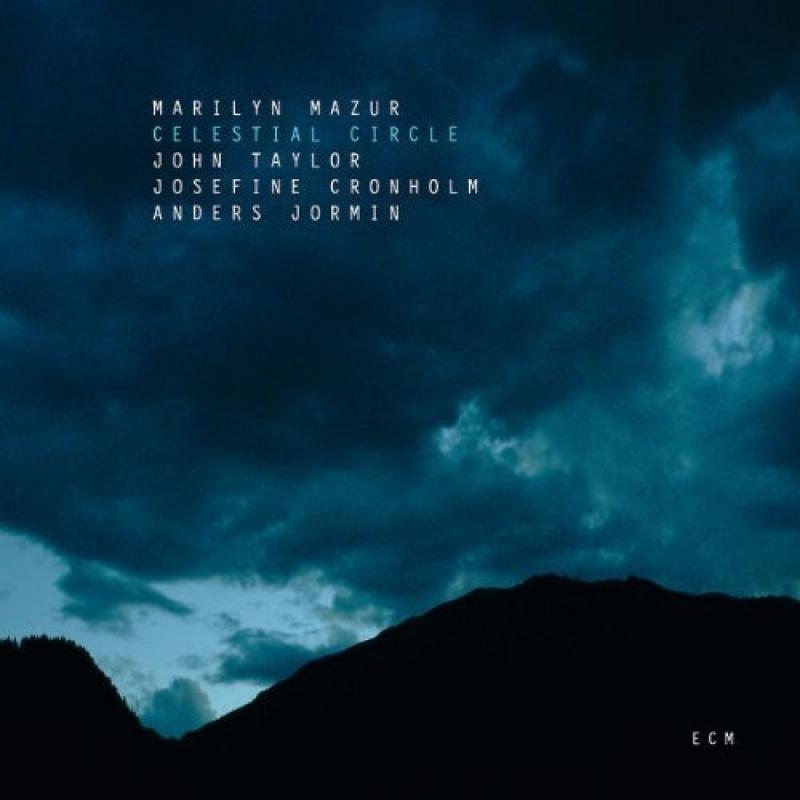 Supporting the narrative ebb and flow: Marilyn Mazur
One of the great strengths of Manfred Eicher's ECM label is the way in which it has encouraged and documented many unlikely yet fruitful musical collaborations throughout its thousand-plus discography.
First assembled for her season as artist-in-residence at Norway's Molde Jazz Festival in 2008, percussionist Marilyn Mazur's Celestial Circle quartet brings together stylists as individual as pianist John Taylor, bassist Anders Jormin and vocalist Josefine Cronholm (who makes her ECM debut here).
Born in New York and raised in Denmark, Mazur, whose well-stuffed CV includes work with Miles Davis, Wayne Shorter and Gil Evans, as well as a long-standing musical relationship with Jan Garbarek, employs her percussion orchestra of drums, gongs, bells and cymbals to glittering, varicoloured effect - and nowhere more so than her tintinnabulating introduction to "Kildevaeld".
What really marks the quartet out is the incredible sense of space it creates. In the album's lead-off song, "Your Eyes", the instrumentalists wrap themselves around the narrative ebb and flow of Cronholm's vocal line with such subtlety and transparency that the music spectacularly takes flight.
Elsewhere, on tracks such as the self-communing "Gentle Quest" - characterised by Cronholm's wordless vocalise set against a minimalist backdrop of prepared piano and tinkling crotales – the gnomic utterances of "Oceanique" and the hieratic gong strokes of "Transcending", Mazur's writing seems to share the same sense of awe and wonder as George Crumb or Olivier Messiaen.
If you haven't come across Cronholm before, either through her work with Mazur or Django Bates, I'll wager that even the most chanteuse-weary listener will be knocked sideways by her emotional sincerity and moving delicacy, most notably in the beguiling (if rather plainly titled) "Tour Song".
Mazur employs her percussion orchestra of drums, gongs, bells and cymbals to glittering, varicoloured effect
Explore topics
Share this article