CD: CrossHarbour - CrossHarbour |

reviews, news & interviews
CD: CrossHarbour - CrossHarbour
CD: CrossHarbour - CrossHarbour
Fine debut album from traditional Irish quintet should have broad appeal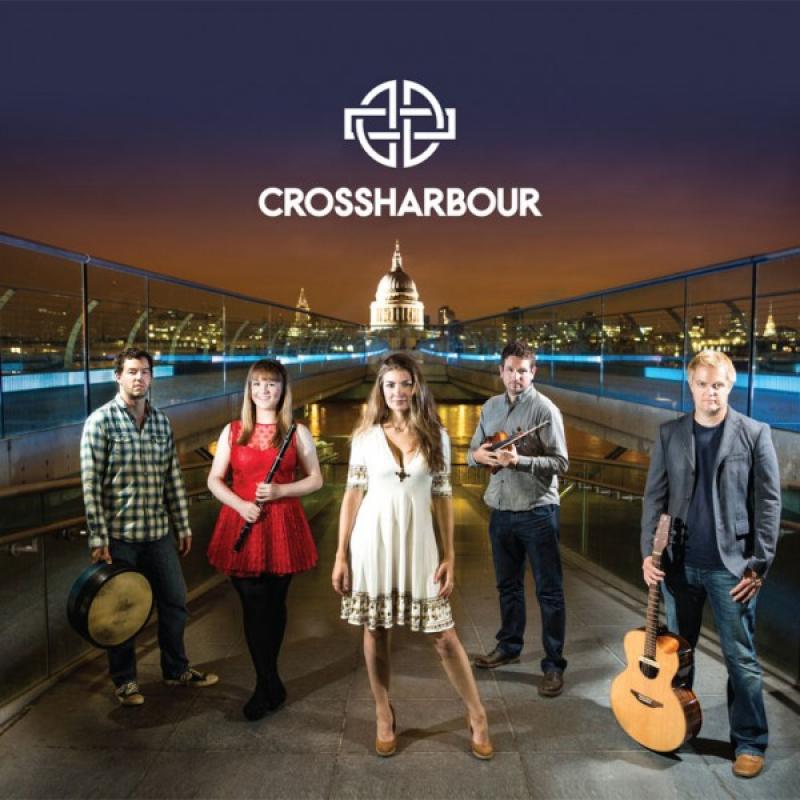 Sumptuous group sound: CrossHarbour
Materializing out of London's thriving traditional Irish music scene, this debut recording from new five-piece CrossHarbour presents an 11-track collection whose appeal should go way beyond traditional Irish music initiates. Featuring a judicious mix of tunes and songs, the quintet's musicianship is fabulously impressive.
In flute player Órlaith McAuliffe the band has a once-in-a-generation talent, a brilliant, preposterously accomplished musician who has bagged so many All-Ireland titles that her mantelpiece must be groaning under the weight. The band's other melody player, fiddler Sam Proctor, is an incredibly neat player whose crisply executed bow trebles help to drive the music inexorably forward. In the engine room, you couldn't blow smoke between the energizing backing of guitarist Philippe Barnes and bouzouki/bodhrán player Tad Sargent. A finalist in the 2013 BBC Radio 2 Young Folk Awards, the mellifluous tones of vocalist Rosie Hodgson rounds out the quintet.
With their sparkling (occasionally bass-driven) arrangements and ear-catching detail, it's fascinating to pick out echoes of traditional Irish groups past and present, Lúnasa and Deiseal in particular. Driven along by Barnes's funky chording, album opener "Wedding Dress" – the first of four songs – is the perfect showcase for the group's sumptuous sound.
"The Higher Drive", the stand-out instrumental set, kicks off with the oft-recorded "Jackson's Reel", which McAuliffe rips into with aplomb, followed by "The Black Haired Lass" – the almighty rhythmic power of the tune-playing combining magically here with the powerful offbeats of guitar and bodhrán – before the band ease into cruise control for the appositely titled "The High Drive".
Elsewhere, the gently tintinnabulating introduction to "Afterhours" is a delight, while the pick of the songs, "Blackwaterside", inhabits a reflective world of melancholy, the engulfing beauty of the arrangement lingering long in the memory.
Overleaf: watch CrossHarbour perform at the St Patrick's Day Festival, London
The pick of the songs, 'Blackwaterside', inhabits a reflective world of melancholy, the engulfing beauty of the arrangement lingering long in the memory
rating
Explore topics
Share this article