CD: Christine and the Queens - Chris |

reviews, news & interviews
CD: Christine and the Queens - Chris
CD: Christine and the Queens - Chris
Empowering alt-pop that refuses definition
Wednesday, 19 September 2018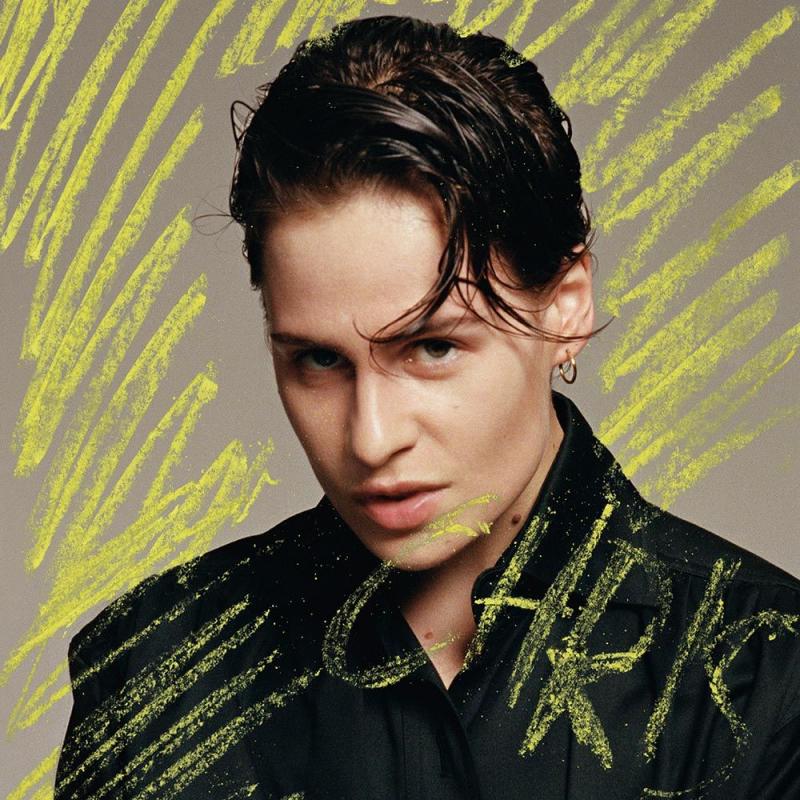 Christine and the Queens, Chris: Michael Jackson meets Serge Gainsbourg
Christine has become Chris. The singer has struck out part of her name to gain a part of her identity – a gesture that quivers around words like transgender, sexuality, androgyny, queer.
Actually, singer – real name Héloïse Letissier (previously Christine And The Queens, now Chris) – is simply presenting the next chapter of her story, following on from her slightly naiver-sounding teen-focussed debut album of
Chaleur Humaine
.
Chris' first album was formed when, after being depressed and heart-broken in Paris she was taken in by a group of London drag-queens from Madame Jojos who helped form her alter ego. Now, having been on the road touring, the singer has decided to live her own truth, rallying against the mainstream and rather than conforming, chose to use her music to raise questions around the abstractions of female desire and self-identifying as pansexual.
Album opener "Comme Si" is an electro-pop lead on from the hit single "Tilted" – a playful sheeny-dance song, with that same fresh, dynamic je ne sais quoi that is characteristically Chris. It's about making love, pride, being done with belonging and "the thickness of a new skin".
"Girlfriend" has radio play written all over it - jiggy-pop rolling through a strong bassline, punctuated enunciation (particularly pleasing in the sweary parts) and a strong statement that carries through the album: "Girlfriend, don't feel like a girlfriend, but lover, damn, I'd be your lover." "5 Dollars" has a similarly insistent rhythm, paired with that alluring French accent and intriguing lyrics. "The Walker" reverts to angst: "I am out, for a walk… people politely smile to make sure I won't come any closer".
In the songs themselves there's no overt discussion of a transition to become male, and the album certainly retains its femininity and sensual elegance in a sound which though bold is still breathy and beautiful. Chris has done a rare thing in choosing to make music that stays true to a journey rather than chasing a big-hitting, quick-passing download. This album, of a woman dabbling in masculine truths, is a perfect example of #EverydayFeminism where, without being able to refer to gender at all – because it's too fluid, too complex – we concentrate purely on the music. Questions of "where is Christine? Is Letissier LGBQT? Is Chris pansexual? What does that mean?" are null and void – because they all make excellent music.
rating
Explore topics
Share this article