CD: Andreya Triana - Giants |

reviews, news & interviews
CD: Andreya Triana - Giants
CD: Andreya Triana - Giants
Five years in the making, Triana's second album is well worth the wait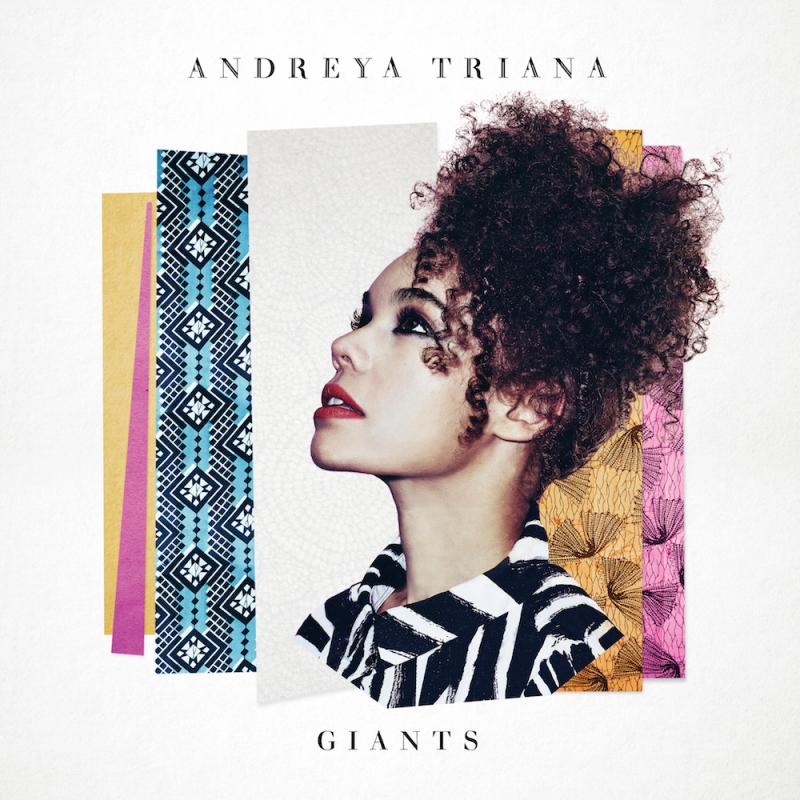 Andreya Triana: thinking big
Andreya Triana's second solo album has been five years in the making, and with a title like Giants, it's presumably intended to make an impression. As you'd expect from the time it's spent gestating, this is a mature and nuanced release, certainly worth the wait, but it's too diverse to pigeon-hole into an instant marketing hit. Its strengths – fine lyrics with a social conscience, a diversity of styles all executed successfully, and above all, Triana's bronzed and supple dynamic vocals – repay repeated listening, and it takes some time for the album's quality to sink in.
You need listen no further (though I'd advise that you do, of course) than the first track, "Paperwalls", to hear most of these qualities. The dark-toned, brassy introduction and Triana's smooth, muscular delivery and phrasing announce the serious intent of this song, which focuses on the ingenious extended metaphor of paper walls, which separate two lovers, but also keep them close – listen to the song for the full effect – while holes in the paper "help the flowers grow". It's a pretty fine piece of poetry, which isn't something you can often say of a new piece of soul-pop, but it also goes on an intriguing musical journey, from a kind of antique R&B through electro-pop, managing to sound simultaneously as though it could fill a club but also echo delicately through a heart-chamber.
"Everything You Never Had Pt. II" was released as part of an EP last November, so its story of Triana saluting her mother's sacrifices is already known, but the new song "Keep Running", about the relentlessness of family life on modest means, blends detailed real-life observation with an insistent and highly dramatic musical setting, the pounding rhythm evoking the subjects' demanding lives. And "Changing Shapes of Love", with a gentle acoustic guitar intro that muscles up into a rousing ballad, in a subtle and sophisticated way that typifies this collection. There's much more to explore here. Triana's horizons are so much wider than much comparable fare, they're on a different galaxy. Take the Triana trip.
Triana's horizons are so much wider than much comparable fare, they're on a different galaxy
rating
Share this article