CD: Abdesselam Damoussi and Nour Eddine - Jedba |

reviews, news & interviews
CD: Abdesselam Damoussi and Nour Eddine - Jedba
CD: Abdesselam Damoussi and Nour Eddine - Jedba
Mesmerising musical ecstasies from Morocco
Wednesday, 16 January 2019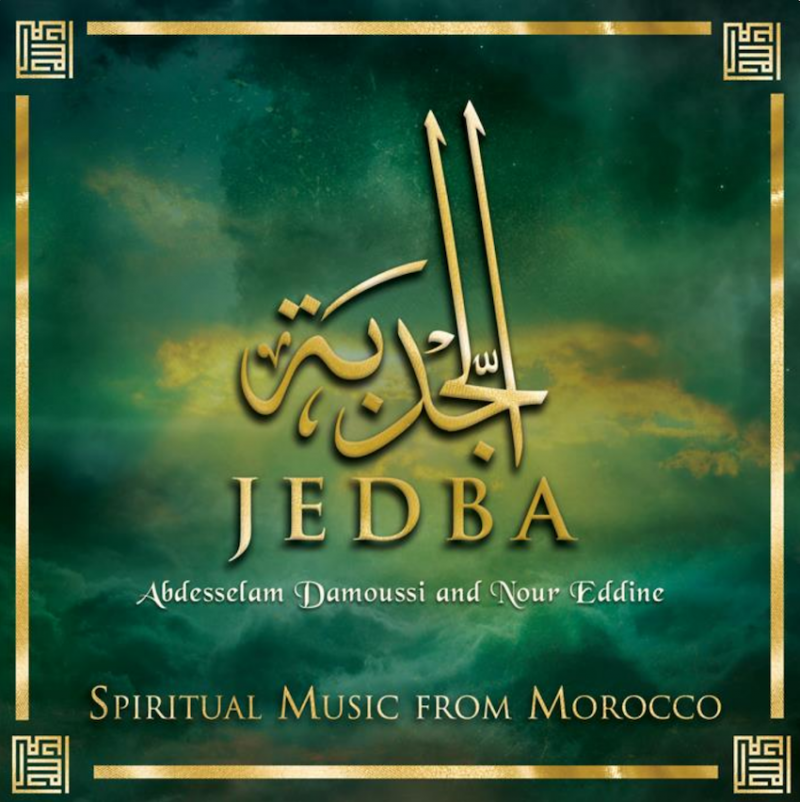 You'll want to move in: 'Jedba', recorded in a Marrakech riyad
It's not often that music of this kind gets a release outside of Morocco, and Arc Music and the producer/musicians must be applauded for curating such an intense, inside view on the ecstatic release of Sufi music across the kingdom, often drawn from a simple street or domestic setting.
Jebda mixes the voices and music of six professional singers and players with an array of street musicians brought together by producer Abdesselam Damoussi, who encountered them en route through the Jemaa el Fna of Marrakech to his 15th-century riyad and studio, fitted out with Neumann microphones to record what generations of musicians, magicians, storytellers and charmers have acted out for centuries in the nearby square, plying their ecstatic trades. With multi-instrumentalist and co-producer Nour Eddine, he settled them into the studio, served tea, set them up to play, and captured a better part of their soul.
The emphasis is on extended tracks, addictive rhythms and energy-raising chants. It's intense, it's incoming, and it raises you up like Lazarus. Highlights are many – the eight-year-old Nour Nejma Damoussi singing the name of God on "Spiritual Mawal" (Light of the Star), a solo call that segues into the northern Mountain Jebli voice of Said Lachhab, an Imam from Tangiers, offering up a solo Sufi prayer call, his voice folding over the verses like dark silk. There's the electrifying Moroccan desert blues of singer Yemdah Selem, whose lone voice captivates against the sparest of Sarahan guitar backings. The insistent, repetitive rhythms of "Sabaato Rijal" (Seven Saints of Marrakech), driven by a colourfully dressed beggar from the Bab Ftouh gate on percussion, is a truly powerful intoxicant. Across its 10 tracks and almost 60 minutes, this is a superlative insider's account of Morocco's Sufi musical ecstasies, drawing you in to a house with many mansions. Or riyads. You'll want to make it your home.
The emphasis is on extended tracks, addictive rhythms and energy-raising chants
rating
Explore topics
Share this article