The Arts Desk Radio Show 5 |

reviews, news & interviews
The Arts Desk Radio Show 5
The Arts Desk Radio Show 5
Peter Culshaw and Joe Muggs discuss the new Nigerian pop scene, Havana-Croydon dubstep and celebrate Astor Piazzolla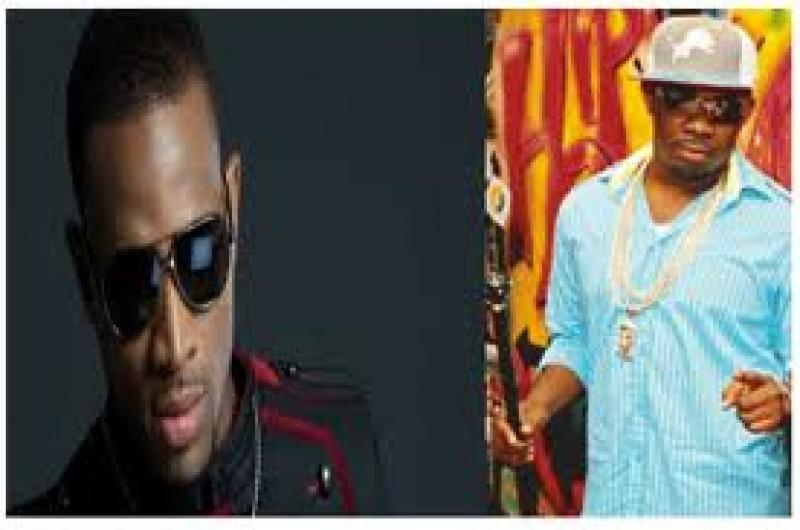 D'banj (left) and Don Jazzy
Peter has just come back from Lagos, so the first part of the show is a brief tour d'horizon of the dynamic Nigerian pop scene, featuring Asa, Tiwa Savage, 2Face, Flavour and D'Banj, the "Koko-Master", who has just had his first UK Top 10 hit with "Oliver Twist". Also discussed is the musical marriage and messy divorce between Don Jazzy and D'banj, who has signed to Kanye West's label world-wide, as well as the fact that Ye is rumoured to be an Illuminati.
Is Nigerian pop about to go global? Quite possibly.
Joe has been in Paris listening to the first play of the revolutionary new Mala album: dubstep goes to Havana, featuring the likes of pianist Roberto Fonseca. In honour of the 20th anniversary of the death of Astor Piazzolla, Anahit Chaushyan and Anastasios Mavroudis (whose name Peter got wrong) come to the studio. The pianist and violinist of the wonderful Fugata Quintet, who specialise in versions of Piazzolla's music, play an unreleased live track as well as a couple of hugely atmospheric numbers from their recent album. They discuss fist-fights in the studio caused by Piazzolla's music and the Oedipal undercurrents of the tango.
This text will be replaced
If you would prefer to download and listen offline, please download
Playlist:
"Why You Ova There?" - D'Prince on Mavin Records (from a compilation of artists on Don Jazzy's new label.)
"Igwe" - D'banj feat Don Jazzy (Mo'Hits)
"Bimpé" - Asa (Naive)
"Ifa Wa Gbona" - Tiwa Savage feat Leo Wonder (Flytime)
"Ashawo RMX" - Flavour (2 Nite Enter-10-Ment)
"In Your Eyes" - 2Face Ibidia (Hypertek Entertainment)
"Calle F" - Mala (Brownswood Recordings)
"Escualo" - Fugata Quintet (Unreleased live track)
"Revolucionario"- Fugata Quintet (Fugata Quintet)
"Milonga Del Angel" - Fugata Quintet (Fugata Quintet)
Follow @JoeMuggs and @peterculshaw on Twitter
Watch video of Fugata Quintet
Explore topics
Share this article