Album: Sergio Mendes - In the Key of Joy |

reviews, news & interviews
Album: Sergio Mendes - In the Key of Joy
Album: Sergio Mendes - In the Key of Joy
A heart-warming salute to the legendary septuagenarian's music
Wednesday, 26 February 2020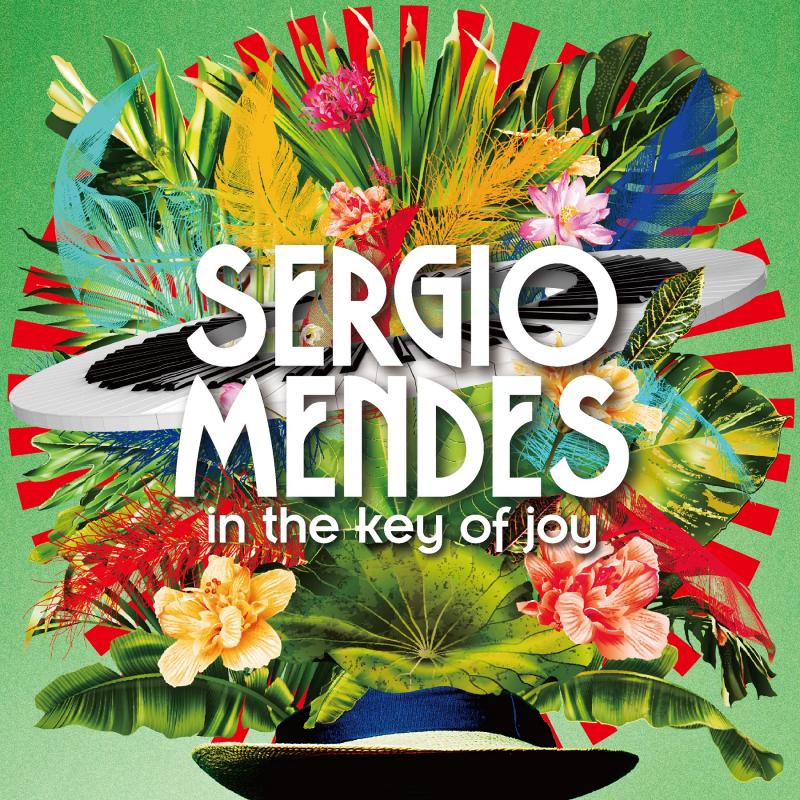 From sinuous grooves to imaginative juxtapositions: Sergio Mendes
Released to coincide with a new documentary on his life by filmmaker John Scheinfeld, In the Key of Joy celebrates the multifaceted genius of Brazilian producer, composer, keyboardist and vocalist, Sergio Mendes.
Recorded between Brazil and California, disc one contains some noticeably fine things, not least collaborations with long-standing friends whom Mendes refers to as his "Three Magi" – bossa pianist João Donato cowrites and performs on the perky "Muganga"; Hermeto Pascoal features on the sinuous groove of "This Is It (É Isso)", while Guinga writes and plays guitar on one of the album's quieter, more intimate moments, "Tangara" which possesses the haunting power of a fairy tale. All three songs feature the transporting, uplifting vocals of Mendes' lifelong muse, his wife Gracinha Leporace.
Disc two (the deluxe edition), which features the film's official soundtrack, offers a spectacular conspectus of the Mendes oeuvre. It opens with the definitive Brasil '66 version of one of the greatest of all Brazilian songs, "Mas Que Nada", whose opening chant-like chorus ("Oriá raiô. Obá obá obá") has now passed into the fine print of our consciousness. In addition to self-penned instrumental bangers such as "Primitivo", there's a barnstorming version of Baden Powell's "Consolação" (from Mendes' 1966 album The Swinger from Rio) with Antônio Carlos Jobim on guitar.
The collection reaches its high-water mark with a trio of classic cuts from the 1967 Sergio Mendes & Brasil '66 album, Look Around: João Donato's effervescent "The Frog", the hyper-romantic bossa cover of Bacharach's "The Look of Love", plus the alluring "So Many Stars", beautifully sung by Lani Hall with the silkiest of string arrangements by Dave Grusin.
With its imaginative juxtaposition of Afro-Bahian song with propulsive Rio Carnaval percussion, "Fanfarra (Cabua-Le-Le)", the thunderous opener from Mendes' Grammy-winning 1992 album, Brasileiro, provides a final unfettered blast of joie de vivre.