Album: Rokia Koné & Jacknife Lee - Bamanan |

reviews, news & interviews
Album: Rokia Koné & Jacknife Lee - Bamanan
Album: Rokia Koné & Jacknife Lee - Bamanan
Brilliant combination of West African joy with electronics
Saturday, 12 February 2022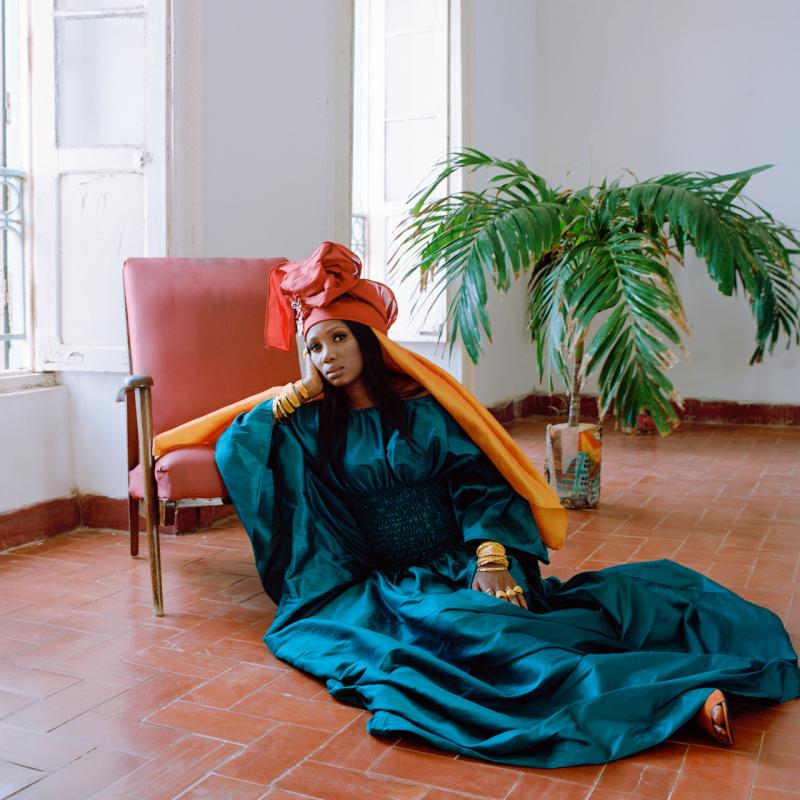 Rokia Koné in full splendour
Combining ancestral music with electronic sounds has become so widespread that it's almost a cliché. Dance floors now pulsate with sounds from around the globe, adding a welcome warmth and heart to the tropes of techno, house and trance. Malian singer Rokia Koné with producer Jacknife Lee stand miles above the rest, and offers an object lesson in working so subtly with the original that the richness of African music isn't colonised by technology but miraculously enhanced.
The gutsy authenticity of Bambara music – Rokia Koné hails from Ségou, the capital of the ancient Bambara Empire – is resplendent in this collaboration with a talent who's worked magic across a very wide range of music from U2 to Taylor Swift and Kasabian to Snow Patrol. Although Rokia and Jacknife have never met in person, the energetic connection between them is palpable. He uses just the right amount of echo – never overdramatic – to bring out the different qualities of her voice, from the visceral call of a powerful woman, to the intimate tones of someone whose life is moved by generosity and love, two key elements in traditional West African ethics.
This is feelgood music – reflecting once more the exuberance and joie de vivre that blew audiences away from the 1980s on, when African music arrived in the midst of a rock culture that had more time for self-examination and rebellion than for celebration and joy. This is an album full of treasures, but the standout track must be "Shezita" which drives forward with a smoothly undulating urgency, rocking and rolling on the edge of the pentatonic scale that rules the music of the Bambara.
The powerful and contagious healing that flows out of Rokia Koné's song and the excitement of the guitar and percussions that surround her are gently lifted into a realm of sweet elation. This spiritual quality is achieved thanks to drones and treated sounds, not least the inspired guitar of Sountoucoumba "Salif" Koné, whose delicate and eloquent flourishes continually feed into the music's intense soul rather than being purely decorative. The music is never upstaged by these interventions, but served with sensitivity and impeccable taste. Whatever loss is inevitable when music is recorded rather than live is made good in this outstanding meeting of the ancient and the new.
The richness of African music is not colonised by technology but miraculously enhanced
rating
Explore topics
Share this article