Album: Oneohtrix Point Never - Again |

reviews, news & interviews
Album: Oneohtrix Point Never - Again
Album: Oneohtrix Point Never - Again
Magnificently deranged electronic futurism from US producer
Thursday, 28 September 2023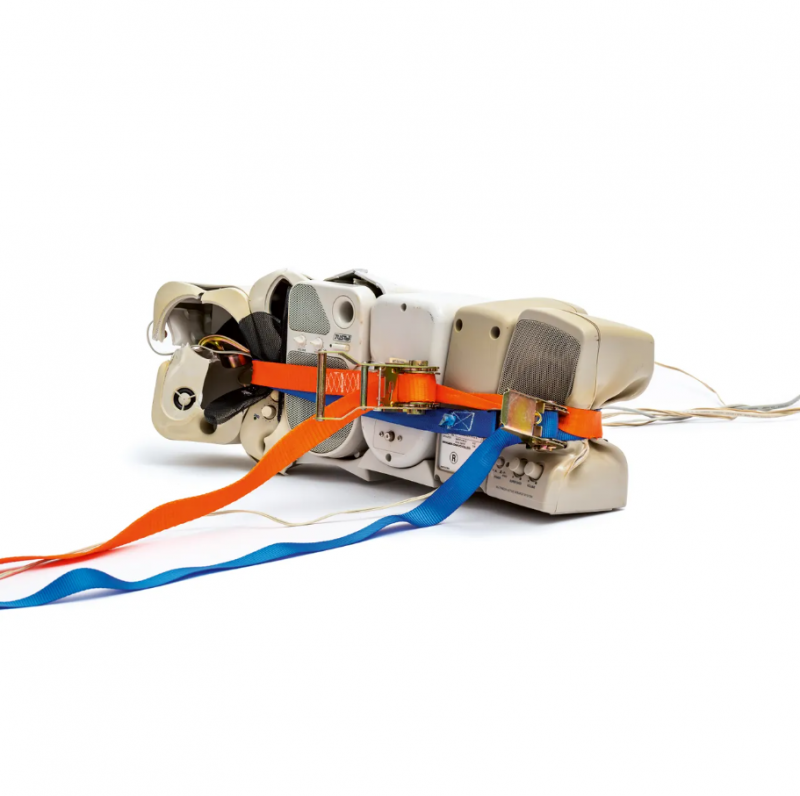 Cover art that well represents the album's contents
The music of Daniel Lopatin – AKA Oneohtrix Point Never – exists at the sonic/electronic vanguard. Were the likes of avant-gardists such as Iannis Xenakis, George Antheil and Edgard Varese around today, maybe even Stockhausen, they might dig what he's up to.
Unlike them, though, Lopatin places post-modernism at the centre of things. His latest album is, for want of a more technical phrase, completely out there. If you want to hear music unlike anything else, it's a one-stop shop.
Lopatin has said of the new album that it's a "speculative autobiography" which "imagines what might have been, as the musician made his music through space and time… what might those other worlds have sounded like?". He's also stated it's partly a companion piece to 2015's Garden of Delete, an album which combined the stern, sometimes beautiful, minimalism and tones of his early work with diseased samples and juddering glitch.
To my ears it's conceptually similar but there's more flavour from Lopatin's last album, 2020's Magic Oneohtrix Point Never, which seemed to disembowel contemporary chart-pop (he's also produced/co-produced The Weeknd, Charli XCX and FKA Twigs). Again opens with giant cinematic strings – Lopatin has soundtracked Hollywood films such as The Bling Ring and Uncut Gems – then soon dives into outrageous, facsinating weirdness. One moment Bladerunner-meets-vapourwave, the next squalling, broken fax cyber-attack.
Take "Krumville": it starts as samples of smashed strumming, slowly overlaid by sci-fi bird warbling, slivers of jaw harp-like twang, eventually an ear-pleasing vocalised chorus, but beats arrive and the whole coalesces into something anthemic before hazing into harmonium-esque wheeze. There are moments, such as "Memories of Music", where the ever-changing odyssey recalls the excesses of prog – Emerson, Lake & Palmer and such – but these are rare and more than made up for by the cacophonous, the bizarre, and 10,000 Hz Legend-era Air-gone-nuts cuts such as the closing six-minute "A Barely Lit Path".
Again has meta aspects but if the listener can keep up – and it is a challenge! – it's way beyond an art pose. It might even be a work of genius. It certainly is an invigorating mind-bath of woozing, plinking, twinkling, luscious, squiggling wilful strangeness.
Below: watch the video for "A Barely Lit Path" by Oneohtrix Point Never
If you want to hear music unlike anything else, it's a one-stop shop
rating
Share this article