Album: The Coral - Coral Island |

reviews, news & interviews
Album: The Coral - Coral Island
Album: The Coral - Coral Island
Merseyside veterans' faded fairground concept is steeped in pop craft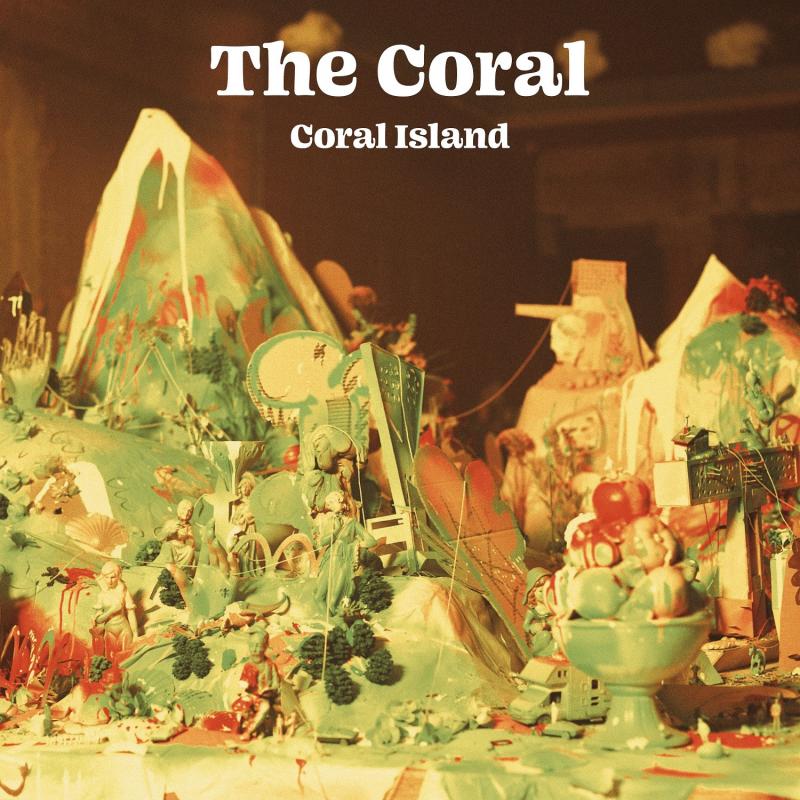 Merseyside rock's taste for glowing lysergic locales defines The Coral's tenth LP, Coral Island, a double concept album which makes them the house band in a seedy fairground full of sepia memories and sawdust spirits.
Put this Island on the map with the acid-blot evocations of
The Beatles'
concept single "Penny Lane"/"Strawberry Fields Forever", and "Villiers Terrace", the 1980 address where Echo & the Bunnymen first found the hot glow of youthful imagination and excess.
Keyboardist Nick Power's linking narration is voiced by singer/co-writer James Skelly's 85-year-old grandfather Ian Murray, inspired by Stanley Unwin's similar role on The Small Faces' Ogdens' Nut Gone Flake (1968), but also evoking Oliver Postgate's English nursery psychedelia – Bagpuss, The Clangers – and Mersey Beat poets. The fairground setting suggests Ray Bradbury's carnival nightmare Something Wicked This Way Comes, relocated to the Wirral peninsula, where Irish Sea gusts salt the candy floss. A jukebox here plays warped Tom O'Connor records, to an audience of "retired carnies", "mermaid twins", and "The Great Lafayette...gurning through his gums".
What gives blood and muscle to the conceit, though, is The Coral's abiding pop craft. The double's first disc, Welcome to Coral Island, is front-loaded with Sixties-style rushes: the hushed, honeyed harmonies and La's-like jangle and strum of "Change Your Mind", the CSN vocal haze and cymbals' liquid hiss on "Mist On the River", and the urban jolt of "Vacancy", sounding like a great lost garage single, with its Kinksy descending bass-line and Wurlitzer groove.
Second half The Ghost of Coral Island deepens the mood, the calliope gallop and soft melancholy of "Golden Age" giving way to the Spaghetti Country and Western roadside drifters of "Faceless Angel". The aching, complex nostalgia of the 1966-73 Kinks – Something Else..., Village Green Preservation Society, Everybody's In Showbiz – is audible in the gently haunting "Strange Illusions", questionable jollity of "Take Me Back to the Summertime", and particularly "Old Photographs", those "negatives of nowhere towns...stories told, without a single sound." Ray Davies trope though this photo fetish is, it's equally James Skelly's own fascination. Similarly, Coral Island is the proud sound of the band's native Hoylake now, steeped in the Wirral's sensory washes, carnival ghosts and crackling records rushing in on the tide.