Album: Camilla Pisani - Phant[as] |

reviews, news & interviews
Album: Camilla Pisani - Phant[as]
Album: Camilla Pisani - Phant[as]
A winter warmer of a very different kind with some Roman drone
Saturday, 03 December 2022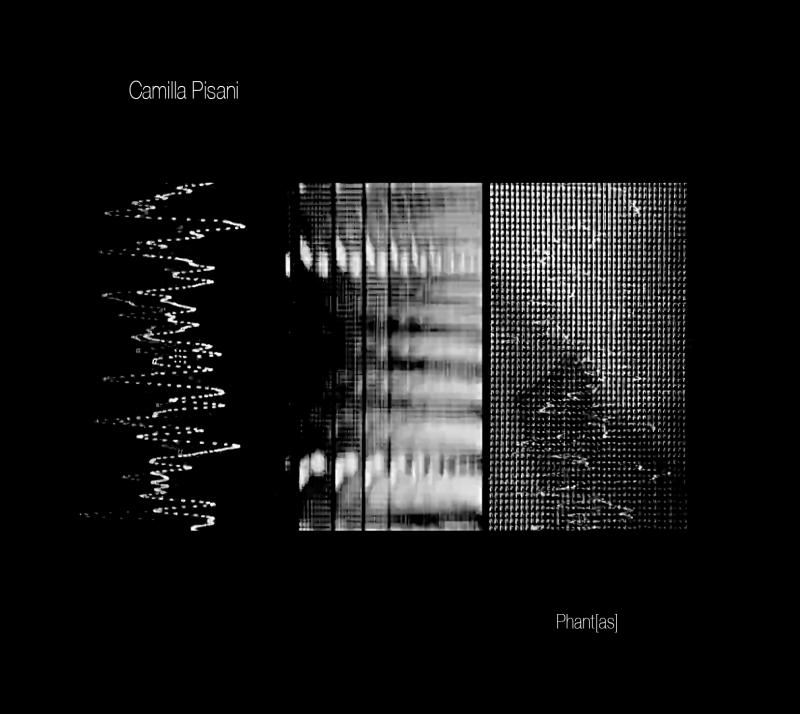 'Actually oddly cosy winter listening in a perverse kind of way'
Want an antidote so forced seasonal cheer and the catchiness of Christmas pop? How about some almost entirely atonal drone, clatter and throb with titles like "Fish Death", "Tales for Violent Days" and "Dissonance Émancipee"?
Music presented as a "lucid nightmare" fuelled by "toxic relationships; job insecurity and exploitation; immateriality of the future, translated into frustration, exhaustion/desperation, claustrophobia and a desire to escape; anguish, panic and a sense of powerlessness towards nature and disease"?
Well here's the funny thing: this album by a Rome-based audiovisual artist is actually oddly cosy winter listening in a perverse kind of way. No, it's not Mariah Carey, but the way she has processed these overwhelming negative feelings into sound creates a kind of all-enveloping cocoon, a space that's surprisingly pleasurable to explore.
Pisani expressly credits 18th century Parisian "phantasmagoria" as her creative inspiration: theatrical spectacles full of lantern projections illusions projected onto or through sheets and smoke. And just as the demons, skeletons and ghosts of these were not just entertaining but transporting – a kind of low-tech virtual reality, taking the participant out of the bricks-and-mortar day-to-day and into a more indeterminate imaginative space – so Pisani's "lucid nightmare" can lift you out of your situation with impressive ease.
It's not pure abstraction, by any means. Early on, "Abrasive Euphoria" lives up to its name, with thick layers of the sort of thick chords and on-the-beat arpeggios you might expect from a trance record being pierced by crackle and rattle. The atonal aspects would on their own set your adrenaline off, but the balance is perfectly struck: the enveloping heat of the track makes their prickle seem more sensuous than provocative.
Sometimes there are slow techno beats, sometimes it really is almost formless, but throughout this cocoon-like atmosphere is total, and the pleasure principle is as important to the cabaret of the mind as is the bleakness of its inspirations. There's humour at play too, as titles like "Your Rejection is my Comfort Zone" and "Escape From Brian Eno's Lunar Zone" clearly signal. By the time you reach "Dissonance Émancipee" – the 12-minute closer which feels like being trapped in tunnels under a city while some possibly non-human ritual is taking place just out of sight – its title, too, completely makes sense. This noise really is freeing.
Listen to "Abrasive Euphoria":
Pisani's 'lucid nightmare' can lift you out of your situation with impressive ease
rating
Explore topics
Share this article