LFF 2012: Dead Europe |

reviews, news & interviews
LFF 2012: Dead Europe
LFF 2012: Dead Europe
An Australian photographer goes walkabout across a cursed continent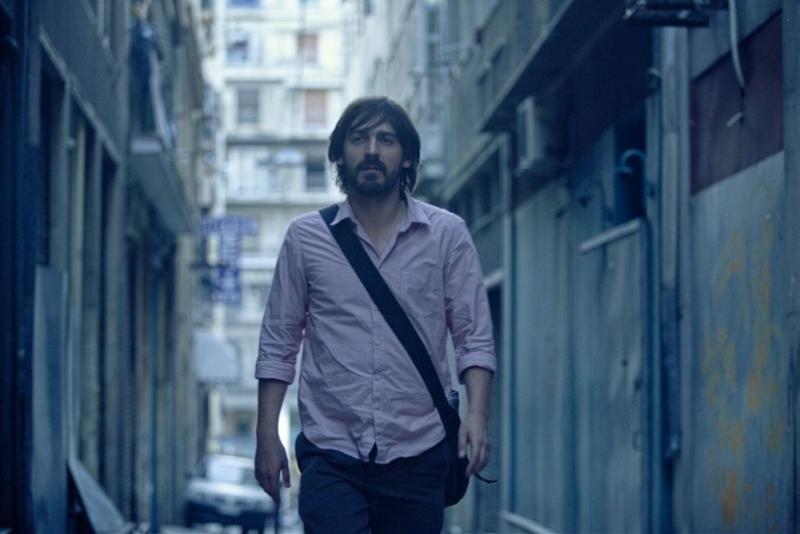 Backpacking gone bad: Isaac (Ewen Leslie) gets lost
The title couldn't be more resonant, as the economic crisis makes the one-time First World visibly slip another notch. But in Tony Krawitz's adaptation of Christos Tsolkias's novel, the meaning is also literal: this is a bloody continent of unquiet ghosts.
When Greek-Australian photographer Isaac (Ewen Leslie) defies the horrified wishes of his family to visit Greece, where they apparently fled fascist persecution, incredulous long-shots of Athens show an ugly white concrete sea of over-development. Close-up, it's strewn with garbage, wild dogs, and refugees which are Europe's main currency and shame, the film suggests. In the beautiful mountains, there's a deeper darkness. Here, Isaac's sensual derangement by a druggy threesome, a rustic crone's spell, and supernatural visions of persecuted – but when? – Jewish boy Elias (Let Me In's fragile Kodi Smit McPhee) leave him unhinged.
This is a Greece still run by the evil eye, not the IMF. The cast of Who Pays the Ferryman would feel right at home, apart perhaps from the casual gay sex. It's a film where people speak and act with startling frankness, not least Nico (Martin Csokas), the brother Isaac runs to ground trading children in Budapest. Sulphorously cynical, he's a Harry Lime for our time.
This is the border-spanning, history-cursed Europe of the late, great Greek director Theo Angelopoulos, refilmed as an intellectual horror story which doesn't horrify enough, the continent's unrelenting rot turning parodic. But committed playing and barbed ideas make the trip worthwhile.
Who Pays the Ferryman's cast would feel right at home, apart perhaps from the casual gay sex
rating
Explore topics
Share this article